Nice Textures, Bad Quality Silicone
The curved tip provides nice stimulation for the g-spot but could be a teaser for those who need a more prominent curve. The silicone on this toy is low quality. It attracts a lot of lint and has a lot of drag. I expected more from a toy that claims to have "luxurious silicone". All in all this might be great for beginners to g-spot stimulation or those who like a subtle curve on their g-spot toys.
Published:
Pros:
- Nice texture
- 10 patterns of vibrations
- Waterproof
- Not girthy
Cons:
- Low Quality Silicone
- Attracts Lint
- Material has drag/resistance
The Posh Teaser 4 is a G spot vibrator made of silicone. The Posh 4 measure 6.75" in length, 5" insertable, and is 1" thick. The Posh 4 has a nice curved head to it for maximum G spot stimulation. The tip of the Posh 4 is slightly flexible and squishy but only if you apply very firm pressure to it. The silicone is very thick on this toy. The rest of the vibrator is curvy which has a nice feeling inside the body. It's a nice touch in comparison to the traditional straight shaped vibrators. The bumps are noticeable and very welcome.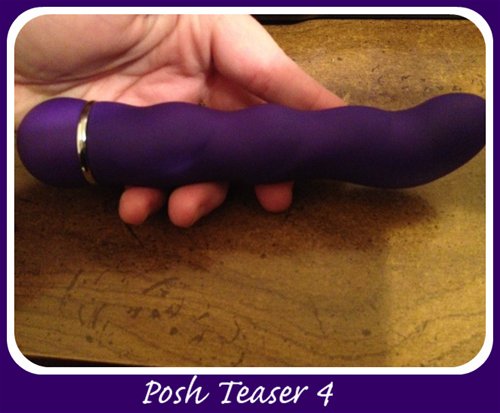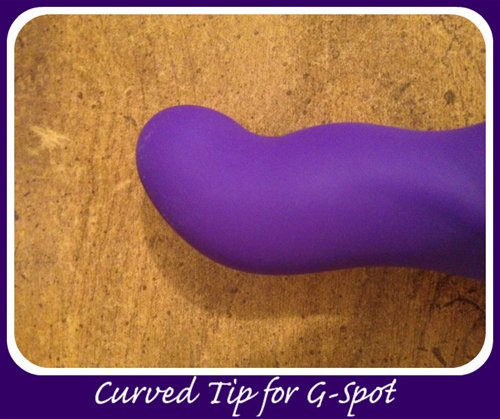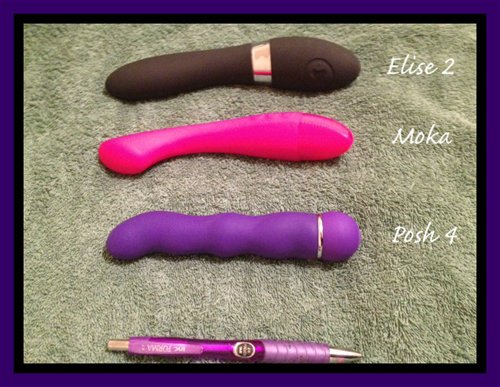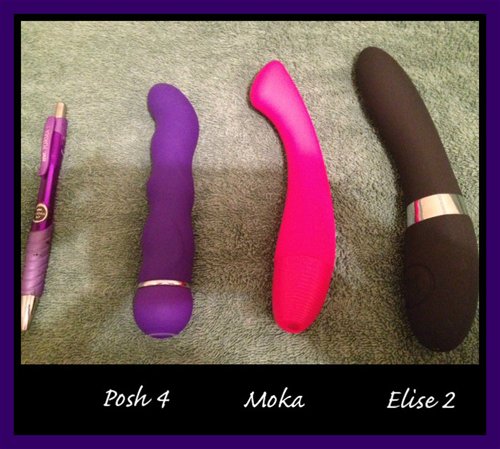 While the vibrations are quiet the Posh 4 isn't entirely discreet. This is because of the light at the end of the vibrator. They correspond with the vibes so if you're trying to be discreet in the dark this will give you away. The light strength is similar to one of those LED keyring lights.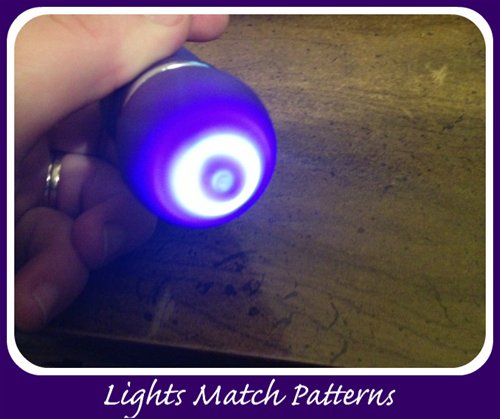 The vibrations are strong on this vibrator. I'd even go as far as saying they're as strong as my PicoBong Moka. The Posh 4 however has 10 settings whereas the Moka has 12. When you click the button at the bottom of the vibrator it turns it on along with a light that corresponds with the pulses. To turn off you hold for 3 seconds.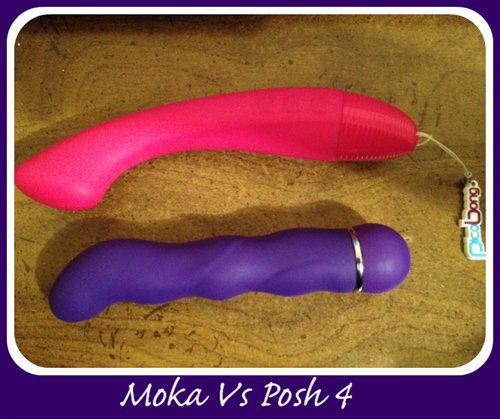 This vibe actually goes to the next vibe from where you left it at when you turn it off. It doesn't start you back at the beginning. I don't even have this function on my Elise 2. That's pretty amazing for a cheaper vibrator. The strongest vibes actually come first on this vibrator. The weaker ones follow the strongest. In most other vibrators this is the opposite. Most vibrators start with small vibes then increase. This starts with strong then decreases.
It comes with a sheet of paper which tells you the different modes it offers.
The modes are:
1. Vibrate (HIGH)
2. Vibrate (MEDIUM)
3. Vibrate (LOW)
4. Gradient Burst
5. Intermittent
6. Surge
7. Inta-surge
8. Even Step
9. Roller Coaster Spurt
10. Pulsate
There is a metal ring between the crease where the battery pack unscrews. There is a plastic sleeve in the battery compartment that is difficult to pull out. It's clear and I barely noticed it. I had to use a pair of tweezers to extract it from the vibrator. When I pulled it out I noticed it was labeled with the direction the batteries are supposed to go in. This is the only label that shows this; there is not a diagram engraved on the battery pack.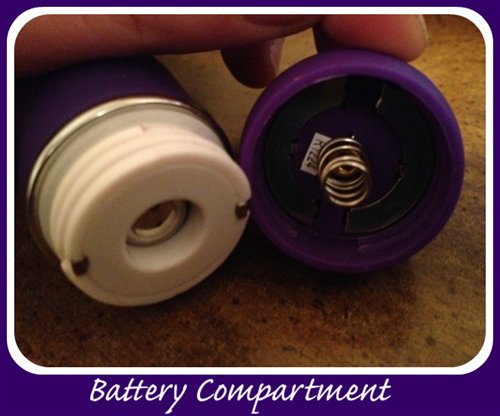 The box states the Posh 4 is made of Luxurious Silicone. I couldn't disagree more. This is really terrible silicone. It's very sticky and attracts lint worse than anything I've ever owned. It's also not smooth. There is a TON of drag to this thing. You can't slide a finger on it without getting maximum resistance. This would be so uncomfortable if your lube started to dry out during use. I'd suggest getting a very good lube if you want to use the Posh 4.
Silicone toys should not be stored together or they will get damaged. Make sure to keep them individually wrapped so they don't touch. The same goes for silicone lubes; don't use silicone lubricant with this product, stick with water-based.
I tried cleaning this with my Edenfantasys wipes but the drag of the silicone made it very difficult. The best way to clean without resistance would probably be to use a liquid toy cleaner and warm water. While silicone in general can be boiled this contains a motor so that should not be done to clean this. It is waterproof so you can submerge this in water while rinsing clean.
Experience
I like the bumps along the shaft; they provide nice yet subtle stimulation and the curve isn't too prominent which is a blessing for me. Unfortunately I extremely hate the material. After it's lubed up the drag isn't noticeable but it is a PAIN to clean and store. This only gets 3 stars from me.
Follow-up commentary
2 months after original review
Overall I still don't like the posh teaser 4 a whole lot. Though the vibrations aren't very strong and the material isn't all that great I appreciate the design overall of the vibrator. I would like to see this revamped in some way. The shape is pretty amazing, but everything else just falls flat.
This product was provided free of charge to the reviewer. This review is in compliance with the FTC guidelines.

Thank you for viewing
Posh teaser 4
– sex toy review page!