Sorry, Devinn. Not impressed.
This big buzzer is a bulky beaded burrower. However it is bulky, expensive, and a tad lazy. It just has a few too many weak points to be aces in my book.
Published:
Pros:
Big, fun addition to a collection.
Cons:
Loud. Thrusting is not strong or long enough. Dragonfly is a little weird.
I wouldn't really recommend this particular vibrator to a novice toy user. I'm not sure what kind of beginner would drop $65 for a vibrator but in any case… The main reason I caution is its size. It clearly states in the product run down that the toy is 1 3/4" thick (in diameter). That does not seem like a whole lot until you try to fit it in you. If you are the kind of girl that knows exactly how big that feels, then I can tell you this is a full 1 3/4", maybe even slightly thicker.
The controls look confusing, but once you start pressing things it is pretty easy to figure out. The top on/off switch controls the vibration in the dragon fly (rabbit). And, the lower triangles control the speed of the thrusting motion. You can turn the vibrator off when in any setting but the thrusting must be sequentially turned up and then down to be turned off.
The packaging is pretty large and not in any way discreet. If I might add, the box is a little too big. As you can see by comparing it to a large box of tissues, it isn't something that would be easy to conceal in a dorm room. The packaging quality is also pretty flimsy and cheap. I for one will not be using it to store the vibrator.
The overall experience of Devinn Lane's thrusting dragonfly was a bit of a let down. We were very anxious to experience the thrusting motion of this mammoth vibrator. But, when it comes down to it, it doesn't really thrust all that well. It does move up and down about a 1/2" but that is about all you are getting out of it. And to make things worse, when the thruster is running, you can practically here it down the street. This toy's one saving grace is its powerful bullet in the dragonfly (rabbit). And really, a dragonfly? I love dragonflies, but I can't say I would invite one to buzz around on my clit (if I had one).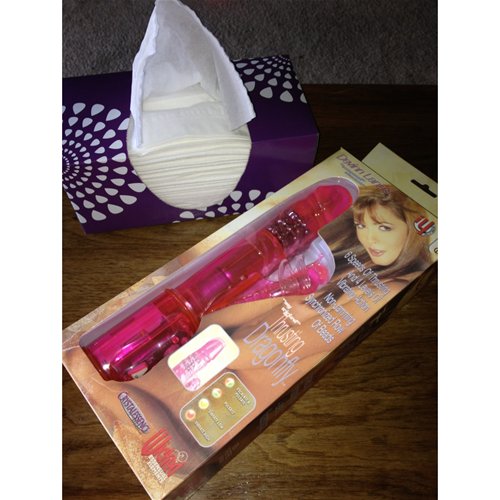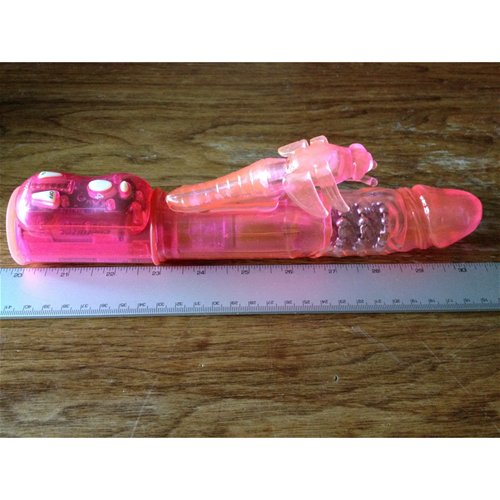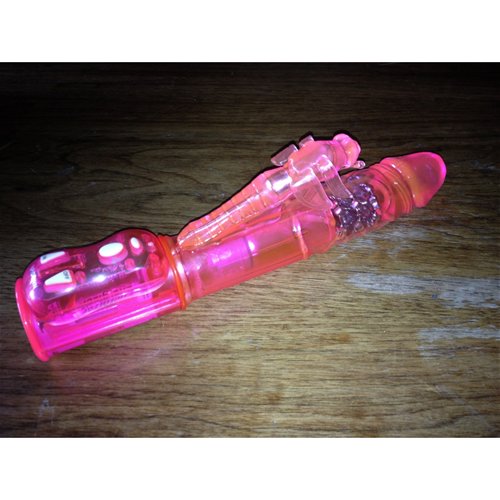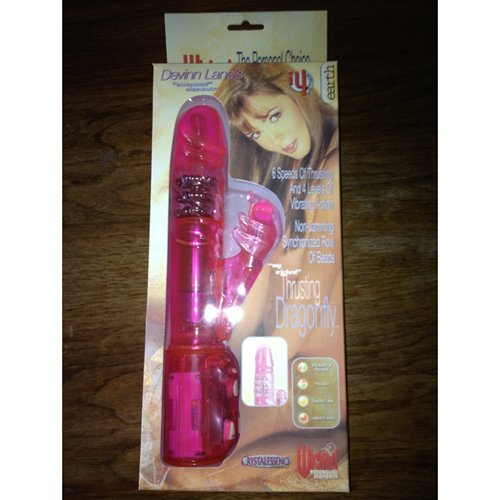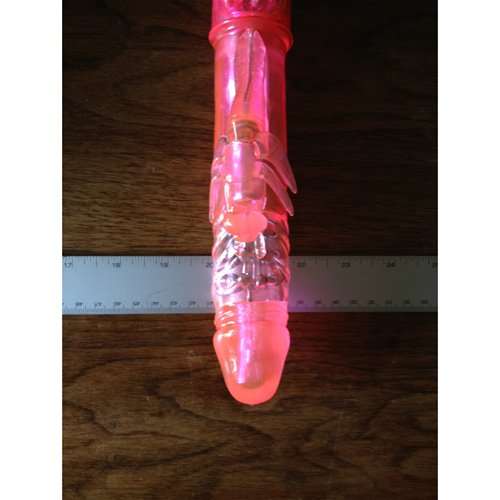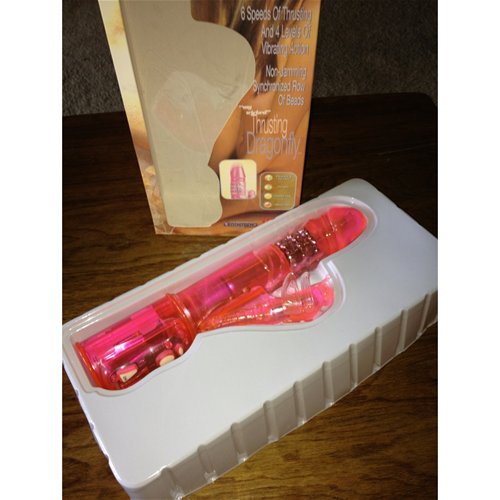 This product was provided free of charge to the reviewer. This review is in compliance with the FTC guidelines.

Thank you for viewing
Devinn Lane's thrusting dragonfly
– rabbit vibrator review page!