Since joining Eden back in 2010, I have tried many different products that have helped me discover what works for me, and what doesn't. If you know the type of stimulation you prefer, it's a lot easier to find the vibe that's right for you. After using all types of vibrators over the past few years, I'm going to help take the guess work out of finding the right vibrator to suit your needs.
- Budget Friendly
So, you're just starting out and you don't have a lot of money on hand. There are all kinds of expensive vibrators that catch your eye, but you force yourself to pull away from them, knowing that you can't afford them right now. Should you save? Should you spend? What's the best budget friendly clitoral vibrator?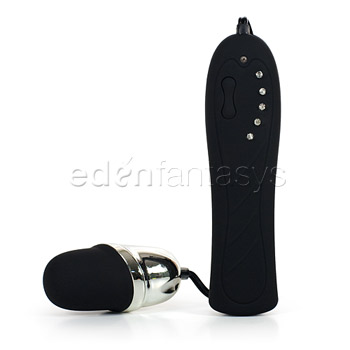 For the power queens,
Bound By Diamonds
from Cal Exotics is a great choice! Coming in at just under $25 for a powerful toy is awesome! It's quiet, is made from plastic, and is powered by three AAA batteries. It is a corded style bullet that's easy to use and budget friendly. It does feel a little cheaply made, but for $25, you can't go wrong!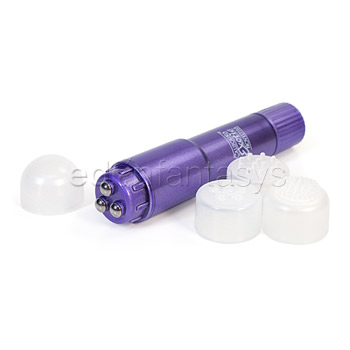 For texture lovers, grabbing a pocket rocket like
Dr. Laura Berman's Fiona
from Cal Exotics should work well for you! For $17.99, you get a simple vibrator that has its own texture, but also includes four additional textured caps. This vibrator runs on one AA battery, and it's made from plastic.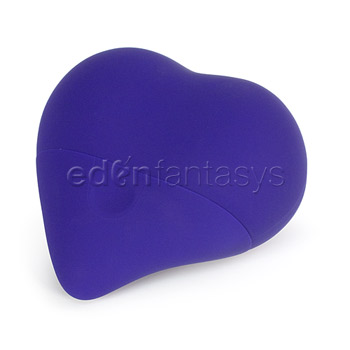 Going green? Check out
Mood Breezy
from Doc Johnson. This cute heart-shaped vibrator comes in at $29.99, but is well worth it since it doesn't require the use of batteries! This vibe charges using a USB port, and it's Eco-friendly! Made with a velvet touch surface, this smooth toy is sure to increase your pleasure while you decrease your carbon footprint!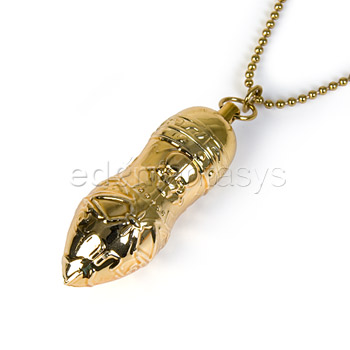 Looking for something discreet? Eden's got you covered there!
Pirates Pendant Vibe
from Digital Playground is a discreet vibrator that can be worn around your neck without anyone realizing what it's for. This small vibe is only $19.99, and it's available in three colors. It's made from plastic, and it's powered by 2 watch batteries. It's also very quiet.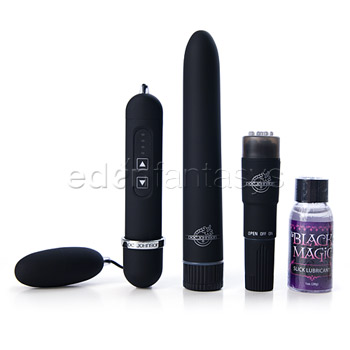 Looking for a kit that will give you a few different options? The
Black Magic Pleasure Kit
is a great choice! For $39.99, you're able to try out three different toys and a lubricant. It's a great value if you aren't sure what you like, and it gives you the chance to try out a few things all in one kit.
- Rechargeable Options
So, your budget isn't your main concern. You have some cash burning a hole in your pocket, and you're looking to replace it with a rechargeable vibrator that will help you to save money in the long run. With so many different shapes and charging options, it's hard to find the right one that will work for you.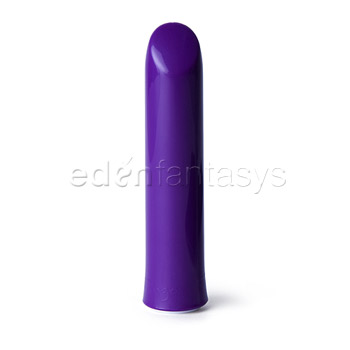 If you need power, look no further than the
Tango
from We-Vibe. This vibrator packs an amazing punch for the size! It's a little expensive, coming in at $79 dollars, but the money you'll be saving in batteries is totally worth it! This powerful toy charges using a magnetic system and a regular adapter that plugs into the wall. It's plastic and features four intensity levels, as well as four different patterns.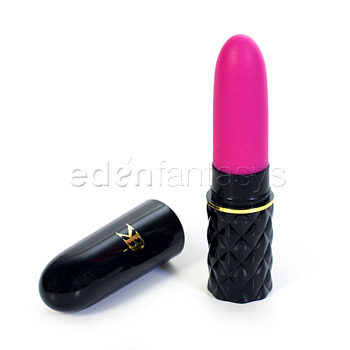 Looking for a discreet toy to toss in your purse for on the go?
Bedroom Kandi Kandi Kisses
from OhMiBod is the way to go! This vibe fits in perfectly with your other makeup, as it could easily pass for lipstick or some other beauty product. The price point is also a little easier to handle; $59 dollars isn't bad for a toy that's rechargeable, as well as one of the most discreet vibrators offered on EdenFantasys. It's mostly made from plastic, but it has a silicone surface on the area that connects with the body. It charges using a USB port and is easy to use.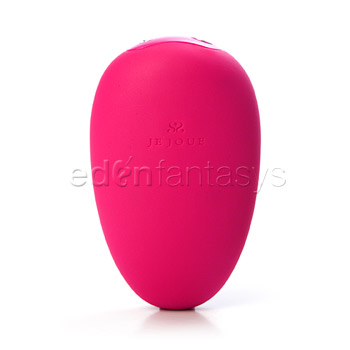 If you enjoy broad stimulation, than
Mimi
from Je Joue is the right choice for you! At just under $90, Mimi is not only powerful, but it's also quiet and discreet. This toy is available in four different colors, and it has five vibration intensities and six different patterns. This toy is made from plastic, but it's covered in a silky smooth silicone. Connecting magnetically, this toy has a regular adapter that plugs into the wall.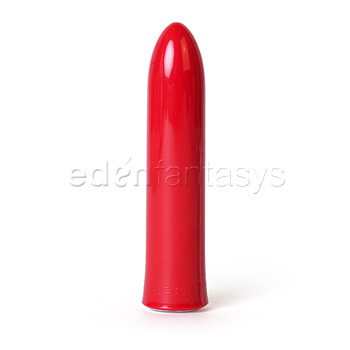 For pinpoint stimulation,
Salsa
from We-Vibe takes the cake! This $79 toy has a great rounded point that helps target your most sensitive areas and provides great pressure. It's made from a shiny plastic, and it charges using a magnetic system combined with a regular adapter that plugs into the wall.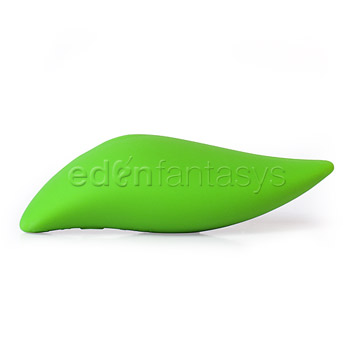 Want a rechargeable toy that has it all? Check out
Life
by Leaf. This vibrator has it all! You can use it for broad and pinpoint stimulation. It's quiet, powerful, and discreet. The price is a little high at $130, but for a toy that has it all, it's well worth it! This vibe is made from silicone and has an adapter that plugs into the toy. It uses a regular outlet to charge.
This is a great list to get you started at looking into the perfect clitoral vibrator. There are so many options out there, it's difficult to narrow it down, but I'll also include what I feel are the best choices based on vibrator type (aside from what's listed above).
Egg Vibes:
Bnaughty by B Swish
$26.99
Bullet Style:
High Intensity Bullet by Cal Exotics
$14.99
Finger Vibes:
FingO Glow Mini Massager by The Screaming O
$15.99
Pocket Rockets:
Black Magic Pocket Rocket by Doc Johnson
$12.99
Discreet:
Mia 2 by Lelo
$69
Rechargeable:
Sue by SinFive
$89.99
Take the time to explore your body, figure out what you like, and don't be afraid to try new things!