To her casual fans and drive-by oglers and readers, (and SexIs readers), she has always been
The Beautiful Kind
, TBK, the author of
The Whore Journals
, the engaging, enticing and sometimes outrageous webmistress of (what else?)
TheBeautifulKind.com
.
Did you have a question about sex? In
Ask the Slut
, TBK obligingly answered them all. As a sex counselor specializing in fetishes, BDSM and relationship dynamics, her motto is:
Work the kinks OUT
.
But there was always something, something intriguing about TBK—especially if you got to know her beyond the web persona. After all, even her nom de plume,
The Beautiful Kind
(not exactly a porn star name) hinted that there was someone else going on, that there were perhaps other aspects to her beauty beneath the masked face she showed the world, however delightful, funny, earthy or even raunchy that might be at any given moment.
In April, as you may remember, her world was temporarily turned upside down when forces at the image-conscious non-profit firm that employed learned that was something more than just the proper and hardworking woman they had hired. Outed as TBK, due to what amounted to a technology hiccup, she
was fired for being a secret sex blogger
.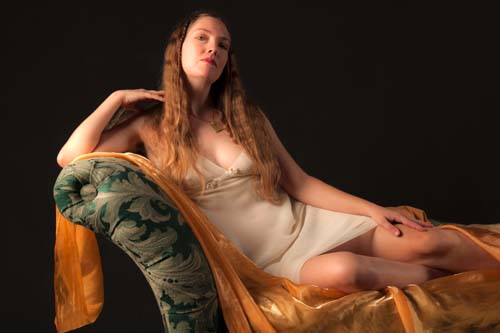 Photo by Stan Strembicki
TBK took down her website and took some time to figure things out. She wrote an eBook:
The Book of Goddess: Elevating Your Desirability to Mythic Proportions
. She continued to write for
SexIs
. After a hiatus, she resumed blogging.
But something kept nagging at her. She realized that as much as she loved being TBK, the time had come to embrace all of the aspects of her life—goddess, mother, sex worker. In being outed by others, TBK may have lost control over her life, but by
choosing
to come out, she is taking it back. And what better opportunity than National Coming Out Day to celebrate the birth of, if not a whole new woman, a woman who chooses to be whole?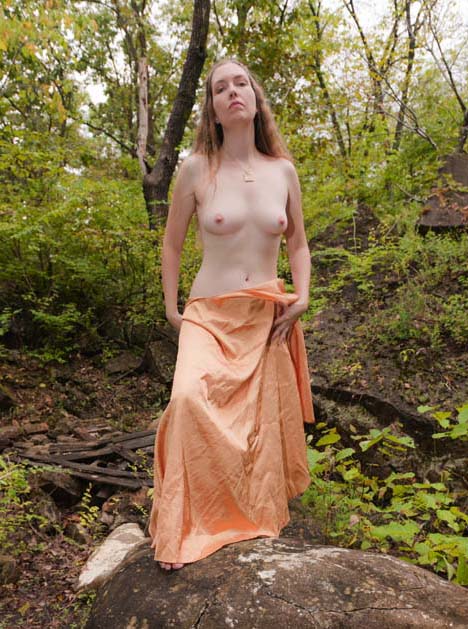 Photo by Stan Strembicki
The woman formerly known as The Beautiful Kind is Kendra Holliday, 38, of St. Louis, Missouri. Below, she talks about coming out with
SexIs
contributing editor
Jeff Schult
in this exclusive video interview.