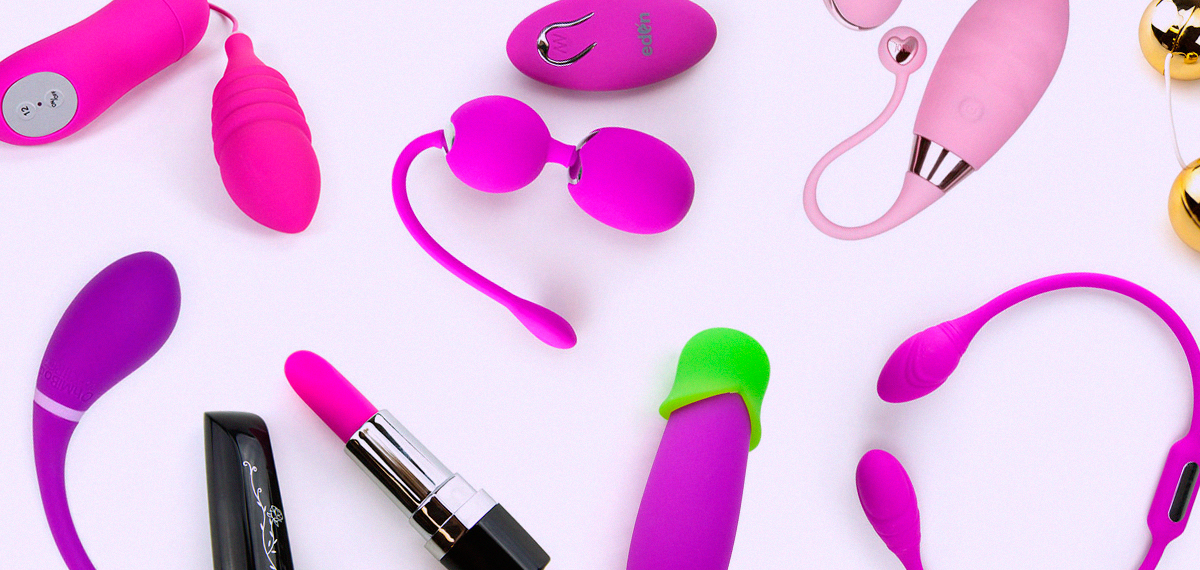 How To
Choose Bullet Vibrators And Love Eggs
Bullet vibrators and love eggs are proof-positive that good things "come" in small packages. Don't be fooled by their diminutive size or simple appearance. Not only are these tiny wonders effective stimulators, but they can also pack quite a punch.
Eggs and bullets are also extremely versatile. Thanks to their streamlined styling, they can be used in conjunction with a variety of non-vibrating toys, allowing for added, layered sensations. Their non-intimidating size makes them perfect beginner toys, but they are also fantastic for women's and men's pleasure in solo or couple's play.
1

How Love Eggs And Bullet Vibrators Differ?
While very similar, there are still some differences between eggs and bullets that make each one unique. Chosen with care, the proper egg or bullet can deliver its own form of amazing pleasure.
Bullet vibrators feature elongated, oval shaping, while eggs tend to be larger and more rounded. Eggs' extra girth allows them to house larger motors, making them more powerful than bullets. Love eggs also boast a larger surface area, which makes them amazing for delivering an intense rumbling buzz to the entire labial zone. Some egg vibrators are even designed for insertion to deliver vibrating internal goodness and truly toe-curling sensations. Just check to make sure your egg vibrator has a retrieval cord, so it doesn't get swallowed up by your pleasure.
While smaller than love eggs, bullets definitely have their own set of advantages. The narrow shape is easier to grasp and hold. The small size also makes them discreet and travel-friendly. But most important of all, bullets concentrate their vibrations in a smaller tip, allowing for fantastic pinpoint stimulation of the clit, nipples, and many other nerve-rich spots on the body.
Control Pack
If you're looking for a convenient and easy way to operate your vibrator - that won't bust your budget if you choose an accessory with a control pack. It attaches to a toy with a long wire or even can be wireless, allowing you to stimulate even hard-to-reach erogenous areas. Whether you set the pace yourself, or let your partner do this, they're great for solo and couple's fun.
Soft touch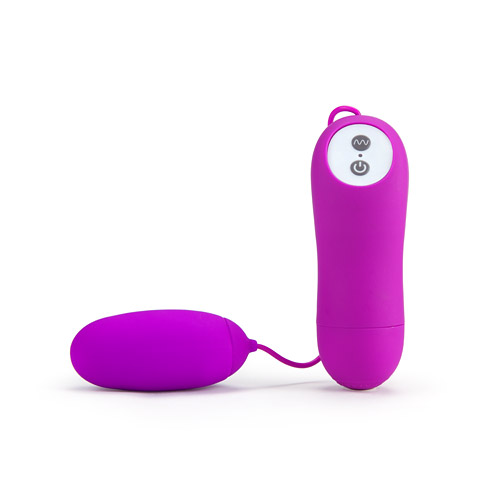 Wireless Remote Control
More expensive than the corded variety, remote control vibrators can take your experience to new levels, minus the distraction of tangling wires. Another advantage is that they can be operated from a distance of up to 20 feet, so you can use them discreetly, even in public places.
Foreplay remote control egg
Foreplay remote control egg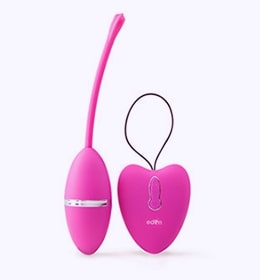 Button Control
This classical model, easily concealed in the palm of your hand, is small enough to keep in a purse or even in a pocket. Quiet and discreet, the internal control operates with an easy-to-use push button: one click sets it in motion. The toy cycles through a series of patterns, turning you on, then turning itself off at the end of the cycle. If you haven't completed your own orgasmic cycle yet, simply push the button once more and start all over.
Eden waterproof long bullet 10 functions
Eden waterproof long bullet 10 functions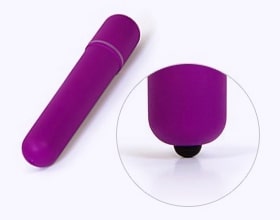 Bullet and egg vibrators might be the smallest of the bunch, but don't be fooled - they pack enough powers and features to make any rabbit vibrator blush.
3

What Are The Coolest Features?
Waterproof
If you like your pleasure hot and wet, opt for a waterproof bullet or egg vibrator and enjoy your shower or bath time fun even more.
Rechargeable
Tired of remembering to stock up on batteries? A rechargeable bullet or a love egg is the perfect solution. You'll spend a little more "green" up front, but in the long run, you'll save money and keep batteries out of the landfill, which makes your choice economical and earth-friendly, too!
Multifunctional And Multi-Speed
Every hot spot has a special trigger. Choosing a vibe that features varying intensity and multiple modes is your best bet for achieving maximum pleasure performance.
Ergonomic Shape
Curved to fit your form, these beautiful mini vibrators sometimes even feature unique shapes to distribute their delicious buzz to your body's most favorable hot zones.
Dual Vibration
Some bullets, like the Duet, come with two vibrating attachments. Share the vibrations with a partner, or keep them all to yourself and enjoy simultaneous dual stimulation for the ultimate solo fun.
Luxury And Unique Bullets
Some high-end egg and bullet vibrators combine several features and come in original shapes that deliver amazing sensual experiences. With the combination of e-stim and vibration of Elektra plus egg, you will be on cloud 9 in no time.
4

Four Ways To Enhance The Bullet & Egg Experience
Upgrade Your Masturbator
Any man's solo session can get an orgasmic boost if you combine a stroker with a love egg. You can attach an egg to your favorite stroker with clear tape, or simply apply vibration wherever you like to enjoy mind-blowing synergy.
Save Extra 20% on Realistic Masturbator + Powerful Bullet
Save Extra 20% on Realistic Masturbator + Powerful Bullet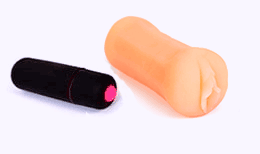 Upgrade Your Cock Ring
Cock rings often come with an inexpensive bullet vibrator that lacks intensity and special features. For extra oomph, trade out that generic attachment with your favorite high caliber bullet to experience a more targeted and enjoyable performance.
His and hers vibrating love ring
His and hers vibrating love ring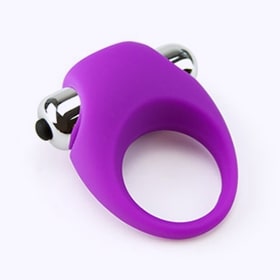 Virgo 10 function bullet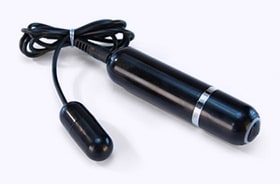 Buzz It Up
Did you know you can transform your favorite plug or dildo into a vibrator by applying a buzz at the base? You can! A toy that's nestled inside you will transmit vibrations along its entire length for scintillating added pleasure.
Save Extra 20% on Booty Toy + Vibrating Bullet
Save Extra 20% on Booty Toy + Vibrating Bullet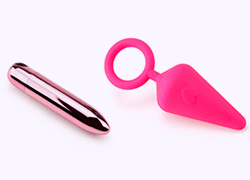 Dual Pleasure
For budget-friendly dual action, try buzzing your external erogenous zones with a bullet while having a vibe, dildo or some other toy inside you. But be warned: You might enjoy the intense blended orgasm experience so much, you'll find yourself deciding to upgrade to more expensive, purpose-built double-stimulator toys. Not that there's anything wrong with that!
Rose gold