If you own a lace RodeoH panty harness and have encountered any issue with the lace, I strongly encourage you to email RodeoH and complain!
I LOVE this harness for so many reasons. HOWEVER, after only two washings, according to manufacturer's instructions (machine wash gentle, line dry) the lace began to fray badly. The elastic in the lace "pops" and the elastic strings stick out of the lace and look really bad! And then the lace runs and gets holes.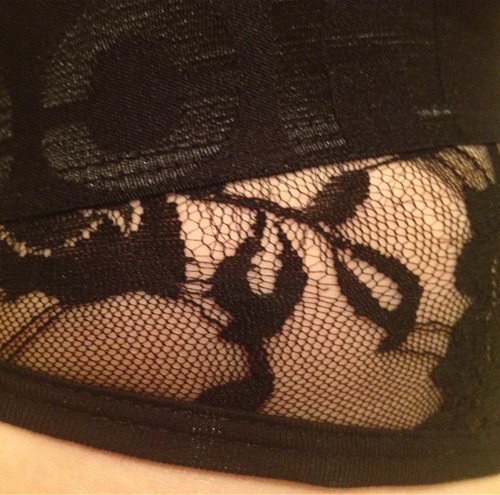 I returned it to Eden and got a replacement which did the exact same thing. Unfortunately, the second one didn't begin to fray until after the 60 day return window was over. I emailed RodeoH, mostly to let them know that they have a faulty product or at least that their instructions needed to be changed, and received a rather unprofessional and snarky reply that they haven't received any other complaints about the product and they advised me condescendingly that lace needs 'very special attention in a super big way' and that I should research on Google about methods of washing lace properly. They offered me $20 off another harness but replacing the harness with another that will do the exact same thing wasn't really my goal. I'm rather disappointed in RodeoH for this since I followed their manufacturer's care instructions and they tell me that it's still my fault their product failed because I didn't do my homework. So, while I love the fit and look and function of this harness, I'm disappointed in the fragility of the product and in the company's lack of responsibility. If you choose this product, I recommend hand washing very gently! Currently, I'm investigating the possibility of having a seamstress or tailor replace the lace with a less fragile fabric that might stand up to wear and tear a bit better. I know I've seen other people with this or similar issues in forums and in reviews! If you have this harness and have had issues, please email RodeoH. They either need to change the product or change their care instructions provided with the product or maybe both! But if they don't know it's a problem, nothing will change!