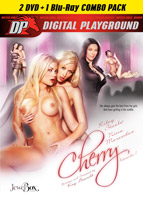 Have you seen Digital Playground's new All-Girl line? I'm actually pretty excited about it. Girl-on-girl pornography can actually be very sexy, and Digital Playground usually comes up with some pretty amazing plots and extras to keep the movie amazingly fun and interesting to watch. Plus, who doesn't like the DVD/Blu-Ray combo pack that they offer?
If you wanted to check out the sexy girl-on-girl action, the line features a
website
where you can watch the trailer as well as download the trailer as well. More porn for all!