Have you seen some of the new products that we just started carrying this week? There's a huge variety!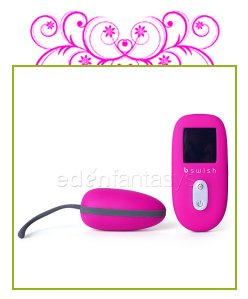 The
Bnaughty Unleashed Bullet
is a new B Swish product that looks amazing! This wireless bullet is made from body-safe materials and is completely waterproof. With the display on the remote, it makes it easy to tell what setting your partner is feeling. It has seven functions, and this bullet makes it easy to insert or to use it externally. Another neat-looking toy from B Swish!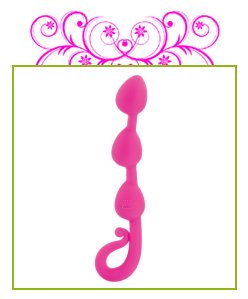 We just started carrying the
Touche Bona Dea
! This is a strand of silicone anal beads that come with vibrators in each bead, and it comes with a handle to make removal easier.
TacoODoom
gives this toy a good review and says "The Bona Dea is a damn fine toy! It's the wonder-toy! It's great in the vag (if you have one), it's fantastic in the butt (I'd hope you have one of those)! It's smooth, safe, silky silicone with a thick sturdy "cord" connecting the "beads" and a sturdy loop handle!"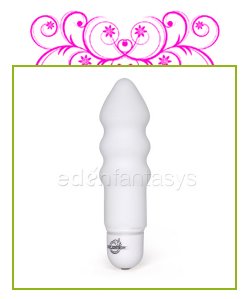 The
Reflections Beauty
has been released on EdenFantasys as well! Just like the other Reflections toys, the Reflections Beauty is a glass toy that vibrates! This little white vibrator runs on a AA battery, and it has a waved pattern for extra sensation during use. If vibrating glass sounds like your idea of fun, you should look into this little toy!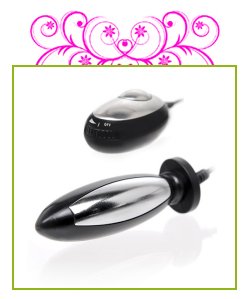 Have you ever wanted to try a vibrator that actually uses electrostimulation instead of just regular vibrations? Well, Pipedream is bringing that to you with the
Fetish Fantasy Series Shock Therapy Pleasure Probe
! The three-inch vibrator also has electro-sex modes to make your pleasure even more fun! Why not look into a
different
type of pleasure this time?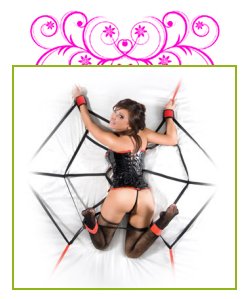 The
Fetish Fantasy Series Web Restraint System
is a neat on-the-bed restraint system that works with any size mattress! Just slip it over your mattress, and you have instant bondage points to enjoy! The nylon "web" also includes some neoprene, soft cuffs to allow you to customize your bondage position to whatever you enjoy! Plus, it comes with a free satin blindfold to further enhance the play. What a neat idea!
Along with all of that, we also released the
Soft Cuffs
in a pretty hot pink color!

Rocks Off
has been busy on EdenLink announcing some of their upcoming product releases as well! They've uploaded a ton of new products that are compatible with their RO-120mm bullets! There's the
Mini Mates Disco
, the
Mini Mates Jive
, the
Mini Mates Twirl
, the
Buddies Scud
, and the
Buddies Missile
. What a lot of fun-looking products!
So which one of these amazing toys are you looking forward to owning?