What new products hit our shelves this week? Well, you will just have to find out with this weekly feature!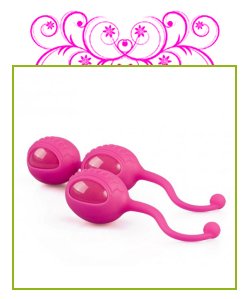 Are you looking for a neat, new vaginal exerciser to play with? If so, we have you covered! The
Touche The Dukes
vaginal balls are now available for purchase! The Dukes vaginal balls make it easy to customize your experience perfectly – the set includes two sleeves for the balls (one single and one double) as well as four differently weighted balls. The balls can be taken in and out of the sleeves, and because of that, it's very easy to customize your vaginal workout to your exact preferences. In her review,
LingaLoo
says "I've been wandering around with these little babies in all weekend and I love them. I'm only using the single 30g ball atm (I'm going to work my way up slowly) but I have inserted the heavier one and the double set and you can really feel the difference (well I can). I can feel the vibrations with every step I take."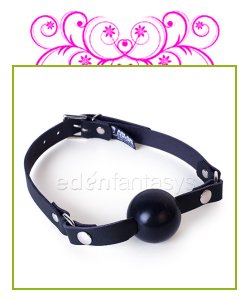 Vegans, rejoice! We are now carrying the
Vegan Silicone Ball Gag
from ASLAN Leather! The silicone ball gag is taste and scent-free while the faux leather of the strap makes this vegan-friendly. The ball completely removes from the strap for easy cleaning while the ball is perfect for most mouth-sizes.
redvinylkitty
gives this ball gag a great text and video review and says "This ball gag is still really fun. The ball is still a bit too small for my tastes, but that makes it harder because I have to work a little to keep it in. I absolutely love the fact that you can remove the ball for easy cleaning though. That has been wonderful. This is still a wonderful part of my toy box! "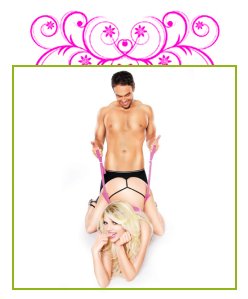 The
Fetish Fantasy Series Doggie Style Training Kit
is now available for purchase as well! This kit gives you everything you need to make doggie-style sex even more fun and to get deeper thrusts. The kit includes a harness, a collar and leash, and a free blindfold.
Sam
, in her review of this kit, includes great pictures and says "if you're looking for a nonthreatening introduction to a doggie style positional strap and a collar/leash, this is a great set for that since everything comes all together and isn't scary at all."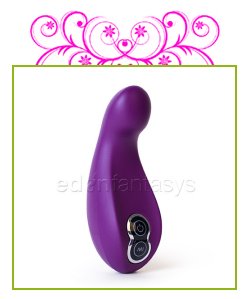 One of the new vibrators to be sold here on EdenFantasys is
Luxe Rejuvenate
. This vibrator, made by California Exotics, is made from plastic and comes in three different colors to best fit your personal preferences. With the unique little shape, this vibrator can work as a g-spot toy or as an external vibrator. In her review,
sexyintexas
says "Wow! California Exotics has outdone themselves with this little baby. It is a small body massager that can be used all over your body. I like it best as a clitoral and g-spot stimulator. It is whisper quiet, has 7 speeds, is waterproof, and will get you to the edge very quickly. Good job guys! This vibrator could be used by anyone, men, women, couples and for solo play."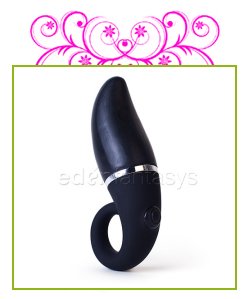 Like the look of the
Luxe Rejuvenate
but want a different body style? We also are now selling the
Luxe Renew
! This vibrator, while similar to the Luxe Rejuvenate, is different in body-style. The Renew features an easy-to-grip loop around the base of the vibrator, and it's waterproof for fun in the bath and shower. The vibrator includes seven different patterns for vibration, and it has easy-to-use push-button controls as well.
sexyintexas
wrote a review of this vibrator and said "Very pleased with this vibrator, it has multiple settings and is whisper quiet. Great for people with nosy roommates. Plus it looks like a little gun, you can chase your lover down and love them into submission."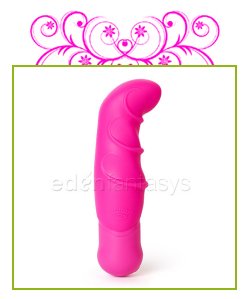 If you're looking for a new g-spot vibrator, I have great news for you! We're now carrying the
Touche Frigga
vibrator! This ergonomically-designed vibrator includes a curved g-spot tip for targeted pleasure. This cute, ten-mode vibrator comes in both pink and purple, and it's powered by two AAA batteries. It is made from silicone, and it's splash proof as well. What a cute little vibrator!
Which one of these new toys are you longing after?