Welcome to the Weekly Roundup.
Seems like things are finally settling down a little bit. Not that they'll stay that way for long. We do like to keep you guys on your toes, you know -- and there is still the big announcement coming up today. Are you excited? Can't wait? We'll tell you soon...
For now, let's start with one of the awesome new products we got this week. Talk about fun!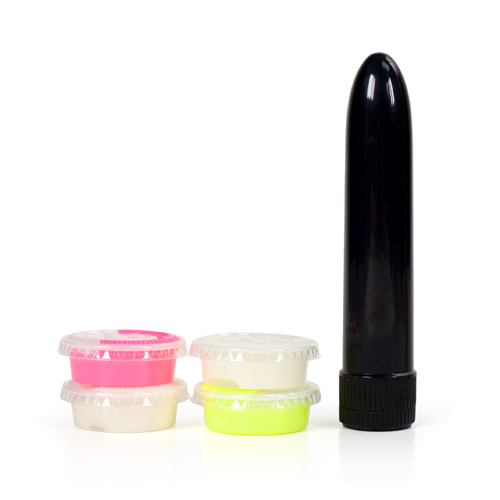 My Toy Vibrator kit
This thing is pretty rad. It comes with a traditional vibe and a silicone kit so you can knead and create your own silicone, refine it with shapes and textures, attach to the vibe and BAM! Your very own vibrator design!
Moving on to announcements...
The
EdenCafe
weekly Giveaways are back on! The next one will be starting Monday so be sure to check the
site
. There will be daily and one time entries so come back and enter often.
Carrie Ann
will officially be handling things with SexIs Magazine so be sure to direct any questions you have her way. You can private message her here on the site or email carrieann@edenfantasys .com . There will be some forum announcements coming about changes to points for SexIs articles -- and some changes to SexIs itself -- but we'll be sure to put those at the top of the community page and in the announcement or featured section of the forum so you're sure not to miss them.
Win Your Wishlist
Make Sex Exciting with EdenFantasys and Win Your Wishlist! This is still going on so if you haven't entered yet, you probably should!
Friends with Benefits
] Don't miss out on this week's EdenFriends special. You have to be following us on Facebook to qualify but I think it's worth it!
That's all for this now. Don't forget the weekly poll, though!
Since we're well into our Refresh, Revive, Renew theme, and this week's focus is on letting your passion bloom, we'd love to know...
How important is foreplay to you? Are you the type who likes a long, slow buildup to let your passion bloom? Or is a rough and rowdy tumble more your style?