Welcome to this week's featured SexIs article:

I <3 Me! How to Spend Valentine's Day Alone and Love It!, by zj22!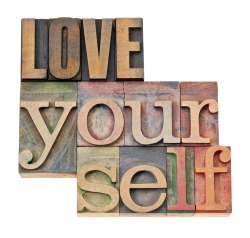 There's no shame in being single on Valentine's Day. In fact, being single on Valentine's Day gives a person the perfect opportunity to pamper the most important person in their life...themselves.
In this article, zj22 gives us all sorts of ideas of things we can do for ourselves if we're not part of a couple. But this right here? This is my favorite:
Pamper yourself on Valentine's Day. Looking and feeling good for you is a great way to start enjoying the holiday. Take a nice relaxing bath or shower. Whether you're using bubble bath, a luxury bath salt, or bath milk, just enjoy the relaxing feeling of the hot water on your skin. Light a few candles and enjoy the relaxing glow as you soak. Give yourself a facial and do your nails. Shave, and massage a nice body lotion or cream into your skin. Just take the time to make yourself feel good. Being able to feel beautiful and sexy in your own skin is absolutely important.
Add a book to that bath, and I'm good to go. And zj22 even suggested some titles!
What are you doing this Valentine's Day?