As some of you may already know, some might not, but in addition to an extensive collection of sex toys and sexy lingerie, we're also offering holiday gift cards on EdenFantasys
.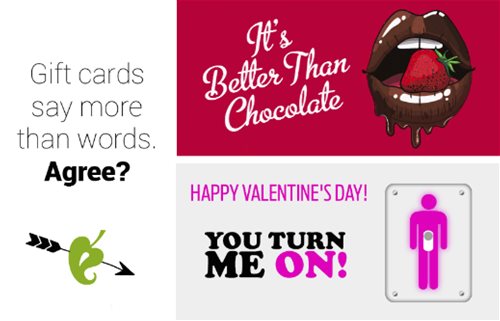 Love is almost in the air and if you're not sure what to get for an ah-mazing celebration, leave the final choice to the receiver.
I've already chosen the V-day cards for my sister in law, my BFF and my gay friends couple.
...And you? How often do you buy gift certificates? Do you think it's actually a good idea let the person decide on their own what present they'll enjoy more?