Welcome to this week's featured SexIs article:

Rape Isn't A Consequence, by LuckyLady!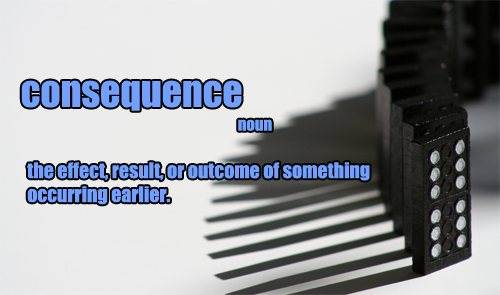 From the article:
"Growing up, I was warned by many folks that there are situations we put ourselves in that can get us raped. I didn't question this until I experienced several instances at work that brought out the fear. I learned how ugly the fear is, and how the warnings seemed to endorse that rape was a consequence for making bad decisions."
Every action has an equal and opposite reaction, so sayeth the late, great Sir Issac Newton. And in most walks of life, it's true. You smack a ball with a bat, and it launches itself in the opposite direction. If you don't look where you're going, you run into things. If you ignore a plant, it dies. But where do we draw the line?
LuckyLady says that society seems to have a warped sense of consequence. When a person is mugged, we follow up asking after their health with questioning their intelligence.
What were you doing in that neighborhood, alone, at night?
When a person is sexually assaulted, we have a tendency to point out all the ways they facilitated their rapist.
That's what you get for putting yourself in that situation.
Isn't that a little backwards?