Summer Pleasure: Is "Fat Acceptance" Just As Dangerous as "Thinspiration"?
You may have heard about sites that are "pro-ana". The content and mission of sites like this is to encourage eating disorders in impressionable people. It mostly targets women, but men can be affected by eating disorders as well. Sites like Pinterest and Google + have blocked people from posting content from known sites and it's just one step in the right direction.
Then, there's the flip side of the coin - what Roland carefully calls "fat acceptance". There are organizations pushing to end the bullying of people who are overweight and/or obese. While their intentions may be good, Roland questions the notion. He believes most obese Americans are not "fat & fit". Rather, they are the typical couch potato people often joke about under their breath.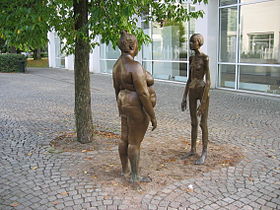 Before you bring out the pitchforks and torches, it should be said that Roland is calling for a general acceptance of
everyone
. Yet, it should be said that being overweight and unfit is opening the door to a sundry of health issues.
It's also become a fetish. There are many sites that cater towards men who love big, beautiful women and the women they admire. There's a much darker side to that, however. There is an extreme fetish called feederism. Where men ask women to gain as much weight as they possibly can. It's an eye-opening reality in this day and age. Knowing that being overweight drastically increases your chance of diabetes and other major heath concerns one can't help but wonder, how far is too far? What say you, Edenites? How far
is
too far?