So... after falling for the limited edition Afterglow candles I've got, I decided a long time ago I wanted some Little Afterglows too. I also have an ember, and I figure once the candles are gone I'll plant things in the little ceramic cubes.
So they've been on my wishlist forever. And they almost never go on sale.
And getting a free beach towel thrown in isn't exactly a
sale
... but I fell for it anyway! I'm really excited.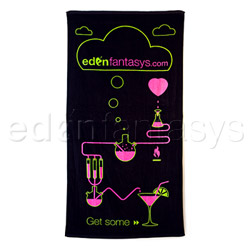 Anybody in my boat?