*** (3 out of 5 stars)
Pros:
- Soft
- Warm
- Good for couples
Cons:
- May be too tight/cramped for some
- Not Discreet
The name of the product says it all; Fleshlight Tent is a tent that is designed to look and feel like a fleshlight!
Whether you are going camping or are planning a romantic night at home, you should cuddle up inside of the Fleshlight Tent. Like a vagina, the tent is tight and warm; however, the canal can be lengthened with proper lubrication. Keep in mind, that is the tent is not wet enough, climbing inside will be rather painful; you may feel like your skin is being pulled, which you obviously want to avoid!
You may be wondering how you properly lubricate the tent. No need to worry, there are a variety of ways. The easiest and quickest option is to buy a good lubricant. My personal favorite is Maximus since it is thin and lasts long. However, if you are feeling adventurous, you can use your mouth and put your oral skills to the test!
The Fleshlight Tent is made of a lightweight nylon material. Nylon is tough, which makes it good for high winds. Additionally, nylon is water resistant and does not get stained easily. How perfect is that? Since you have to lubricate the tent for easy access, you are guaranteed that it won't dry up! It's like a wet, healthy woman in her prime of sexual activity! However, in the case that you do make a mess, all you need is a bit of soap and water.
Overall, the Fleshlight Tent is comfortable, affordable, and safe. It is a must-have in my opinion!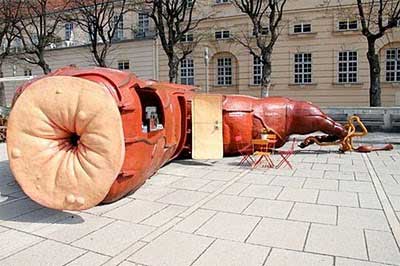 NOTE: This picture is not my property