You know, the HOME keys thing where your hands are aligned the most useful way.
If you don't know what I'm talking about or have never taken a typing class, here is the color-coordinated pic: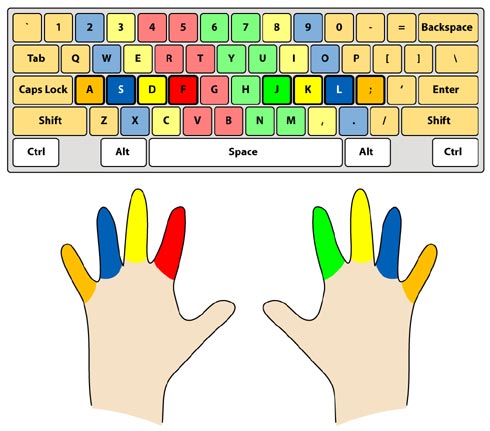 Did you learn to type this way?
And do you type fast or slowly with whatever method you use?
I am just wondering what yall do because they pushed this at me when I took computer classes in school. My mom bought me a computer typing program once. I learned nothing from those classes lol. I use my index finger, thumb, and middle finger sometimes. In a completely improper way but I still do 60+ words a minute.