So, the new week is here, I hope you all rested well, because here am I with new hot topics for us to discuss!
I think we shall begin with something really catchy - like sex everyday for a month! Sounds marvelous, huh? Well, guys, apparently, not so much. Buzzfeed.com made a survey based on the teachings of a sexologist
Dr. Ava Cadell
. They recruited three couples, who were risky enough to agree and to participate in this kind of sexperiment.
You can see for yourselves how well (or not) did it work out for them in the video you see above the text. If you are too lazy to watch the video or you just like reading what I'm writing, please, do proceed with reading further!
The interest of the survey was into establishing whether this "once a day sex" thing will influence relationship, will it build up to intimacy or turn lovers way from each other.
The first couple, Mallory and Kevin, normally have sex five times a week, which is pretty nice already.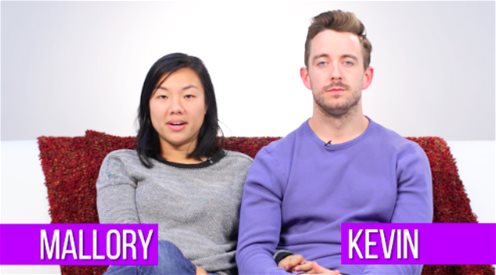 Suki and Dimitri called themselves more of a two-to-three-times-a-w eek type of couple (although Dimitri feels like it's more of a once-a-month affair).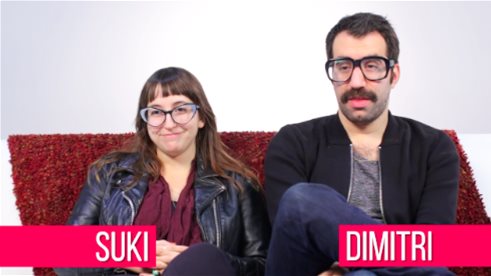 Finally, R.J. and Will also stuck to the two-to-three-times-a-w eek party.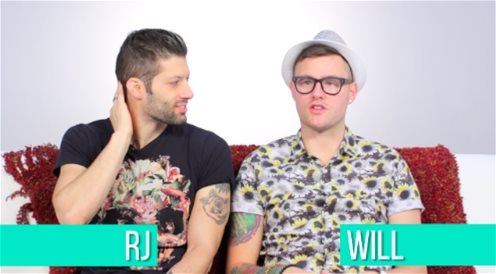 Each couple had set their own rules to compete this demanding challenge.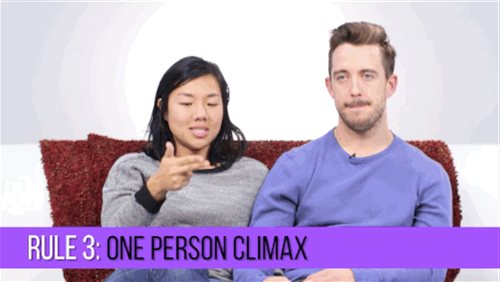 So they went on with it. A first couple of days was fun, and all of them thought this was no biggie. After a week things became a bit more intense.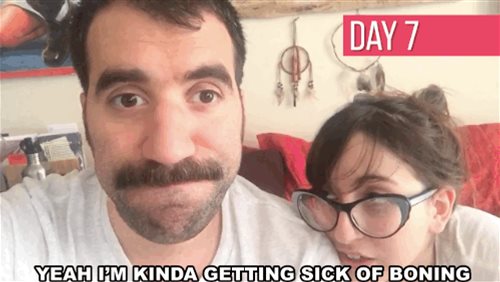 When the half of the challenge was behind them, Dr. Ava tried to convince the lovers that orgasm doesn't equal sex, and that they can enjoy each other's intimacy without climaxing. Judging by their faces, they were doubtful about it. I personally think it's really hard not to think of climax when you're having sex. Yes, intimacy and all that stuff is nice and important, but looks a bit futile, doesn't it?
R.J. and Will didn't like how this challenge was turning sex into some kind of a mandatory work.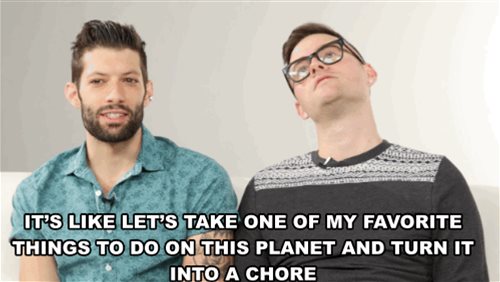 Although, Suki and Dimitri were having kind of fun with it, despite their schedules didn't fit and it was really physically demanding.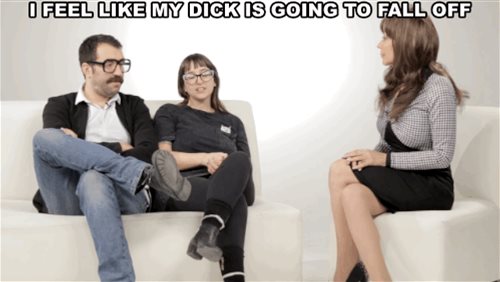 When the end was nigh, Mallory and Kevin thought they wouldn't like sex anymore.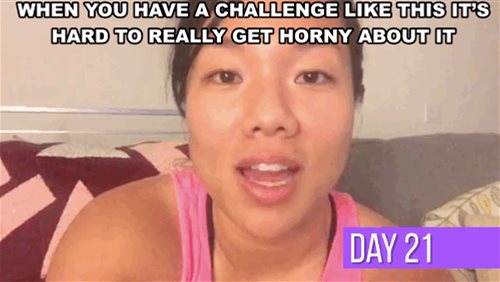 Suki and Dimitri seemed more optimistic.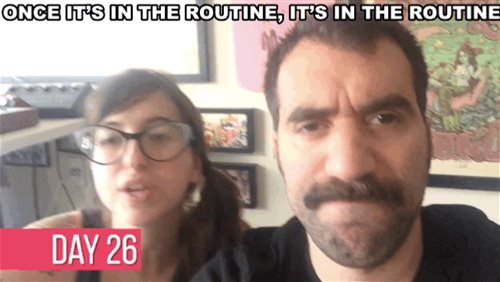 When it was all over, each couple admitted it was tiring AF!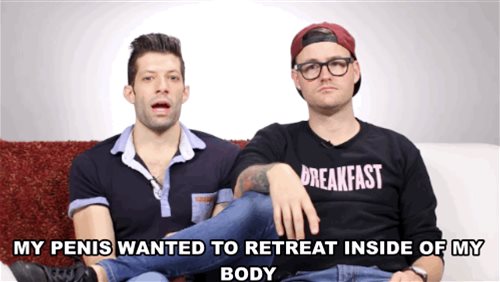 As you might have guesses, only Suki and Dimitri have found this challenge bringing a positive (sensationally positive) effect on their relationship.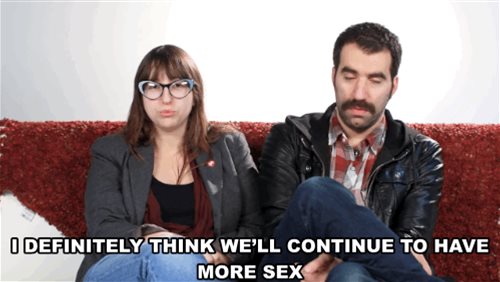 My question is simple, my dears -
Do you think that having sex everyday is more of a good or an exhausting experience?
As we can see, 1 out of 3 couples found it beneficial, the others were just tired like hell.
I think that's a sexual temperament thing - if you don't express it enough, you need more sexual activity, and you'll bloom after bringing that out. If vice versa, there's a serious risk of hating your partner for sticking things inside of you (from my girly perspective). So, flourishing sex life on one scale-pan, a risk of having even less sex if any at all - on the other. What would be your verdict?