Wow GA sees snow and ice for the third time this winter. But the first ice of 2011 is the worst one that I have seen in Ga (I'm 21 so thats not many lol.) It is so bad that last night the GDOT had to shut down some of the interstates and highways. Now I live in mid/north Ga just east of Atlanta, and our town was def. shut down, now I'm not so sure about South Ga.
These are pictures that I took yesterday.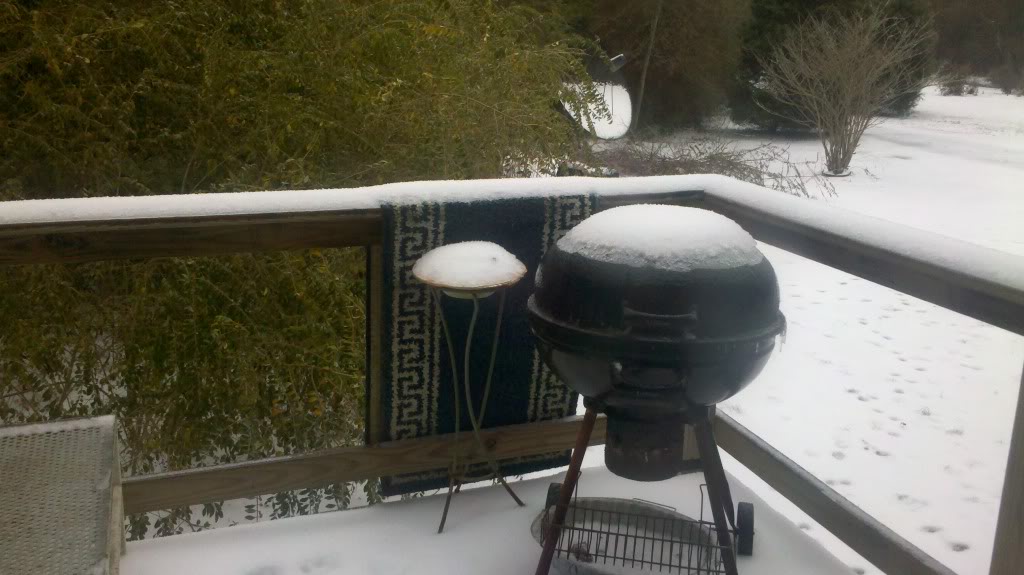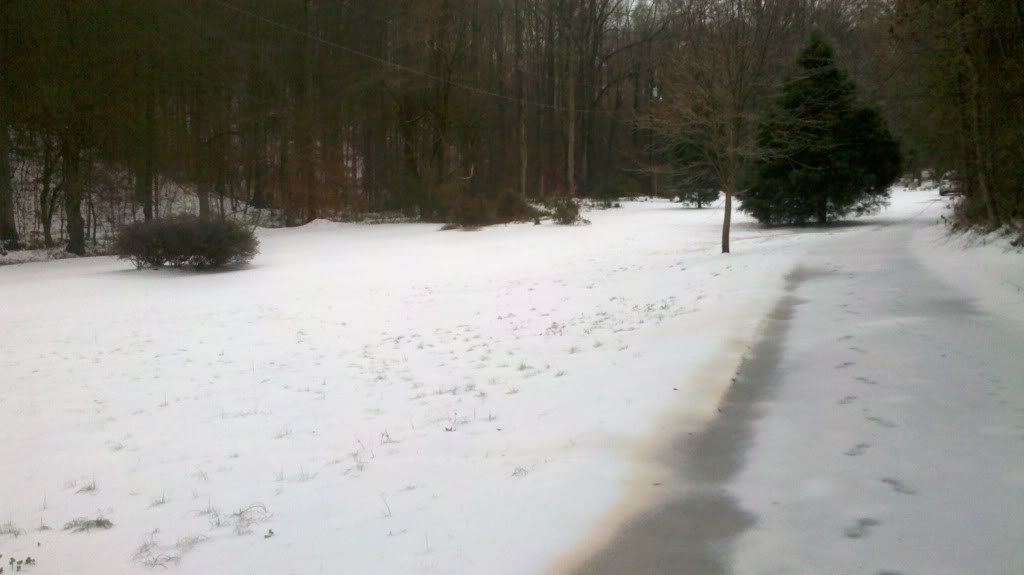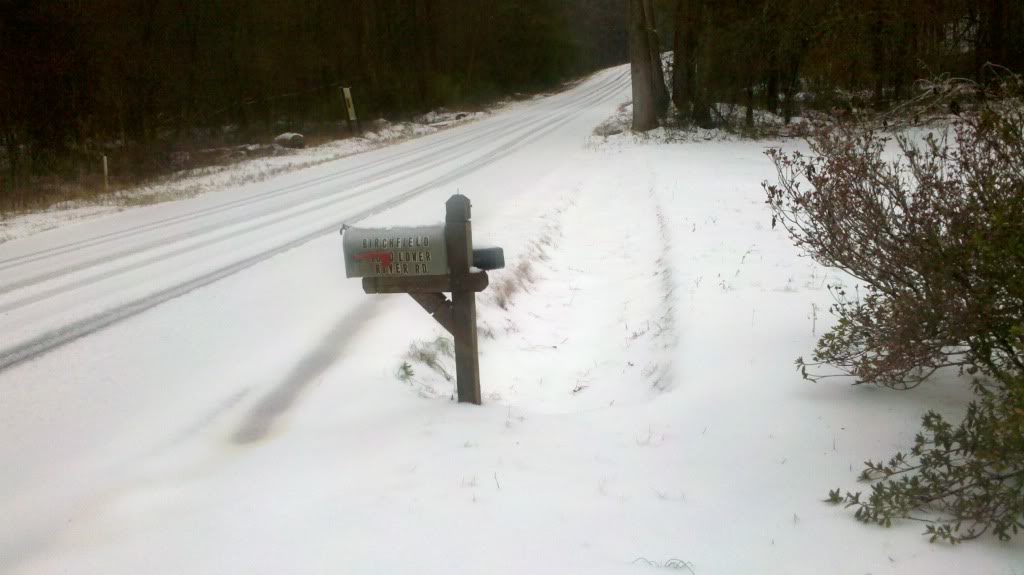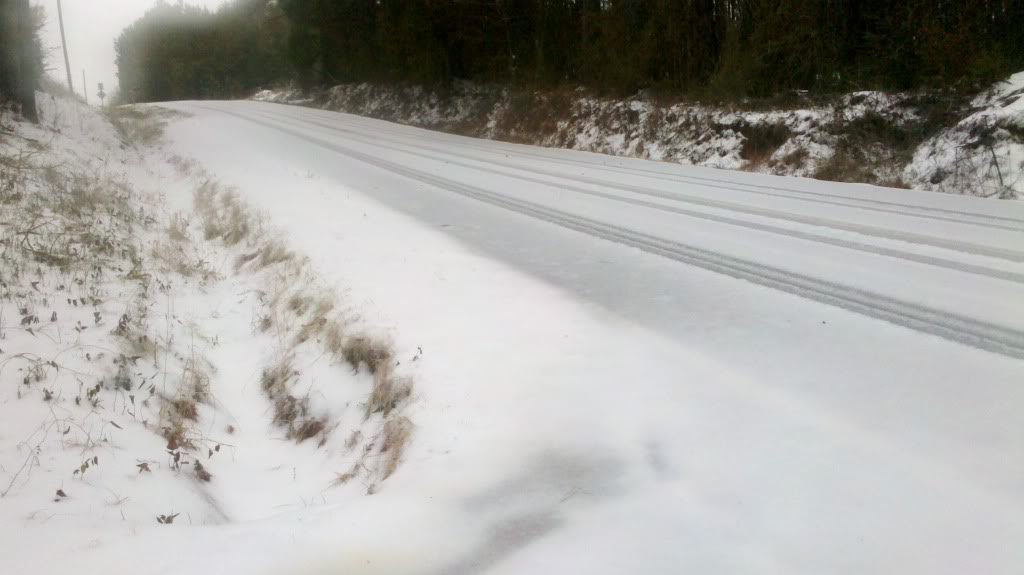 There was atleast 3in of ice on the road yesterday and this morning. And what's worse (in my oppinion) is that they don't expect it to get any better till Friday or Saturday.
WSB TV
has all of the info. on the storm..
My mom works in Atlanta and they called her Sunday befor it started and asked if she would come in early and that way she would be there Monday morning; and being as dedicated as she is she said yes. She has been in Atlanta since Sunday at 7:00pm. If Ga declares this to be a "National Disaster" she will be stuck there till Friday or Saturday. I hope they don't because I miss her.