I know that I've been MIA for quite a while now aside from taking on students and occasionally replying to some things here or there (and I have several reviews I REALLY need to catch up on) but all the craziness can be explained!
My sudden disappearance started with a bunch of really bad things that led to worse things and then things leveled out a bit and are going pretty good (deaths in the family and with pets, terminally ill family, and my own personal health going to total hell were the first cause of my absence, and then something really good happened! Tiring, but good!
The latest reason for my total flaking out and not reviewing or posting for so long are these things: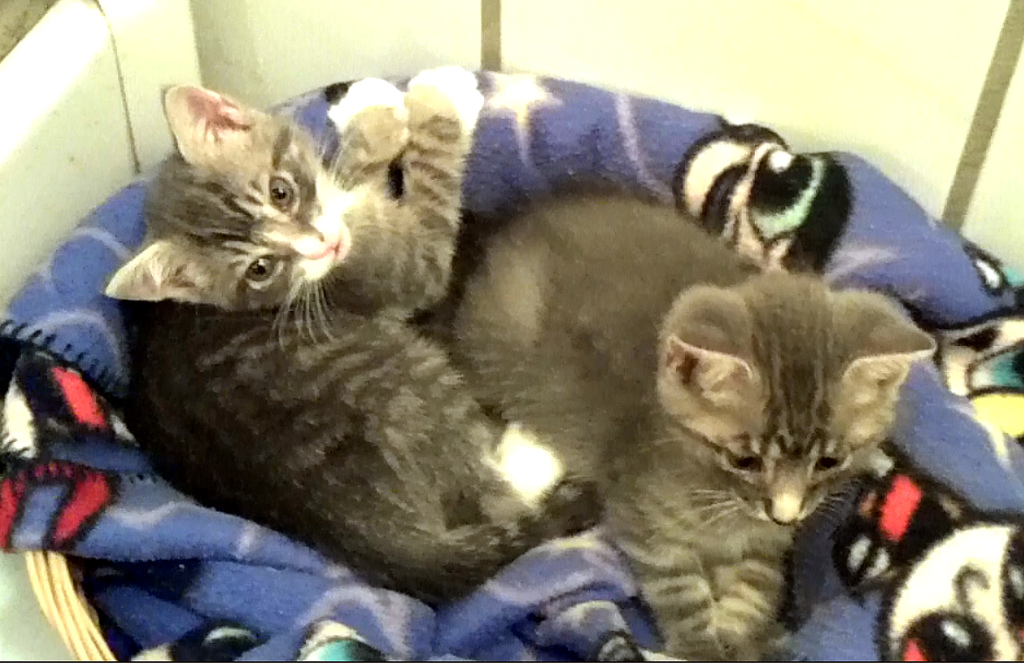 The one on the left would be ours, a little boy named Dozer (like a bulldozer, because he really is!) and the one on the right would be Ninja who will soon belong to my friend! I had to watch Ninja while my friend was on her vacation and couldn't care for him, since they still needed bottle feeding, and I've had them for a while now and they are so cute and so much fun but take up all the free time I have which isn't spent with my other kitty!
Dozer is a polydactyl kitty or a "mitten cat"/"hemmingway cat"/"thumb cat" and he actually has the extra little toes on all 4 feet which apparently is super rare so we thought it was so cool when we got the little guy! They had fleas and were VERY sick with an upper respiratory infection which the vet was worried could've turned to pneumonia, but now they are almost flea free and only a sneeze once in a while is the only trace left of the URI! YAY!
So being a kitty mommy has kinda prevented me from being on here. But I promise I'm going to do my very best to be on as much as I can! This is the longest I've been on the computer in one sitting, to type this up! I still love you guys, love and adore Eden, love reviewing but just haven't had the time! But I'm going to be more proactive in being on here