Do you and your partner
roleplay
? Reputably, one of the hottest things you can do in the bedroom, might not be as easy to pull off as we expect.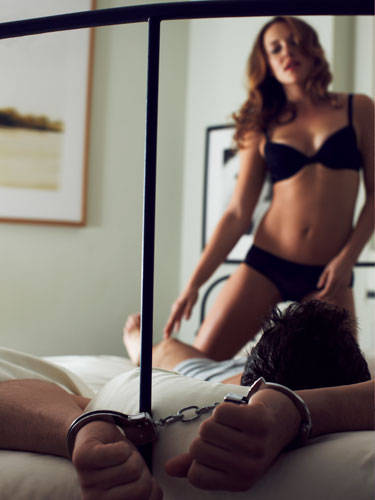 One time on my birthday, after guests have left, my boyfriend has decided to play a ~private stripper~ for me. He put on Lana del Rey 'Young & Beautiful' (!!!) got on the bed and started sexily moving his hips and the whole body in front of me. He was trying so hard that suddenly he fell on me, I fell from the bed (thanks God, both me and the bed were ok) and the roleplaying has ended with us lying on the floor, laughing hysterically and Lana singing.
For those of you who are into role playing, what're your favorite roles to act? Has anyone also had some funny (rather than sexy) time while playing?