The purpose of this post is to compare and settle once and for all the differences between the Clear Rocky Road and the Gold-Fumed Rocky Road glass dildos. They are completely and entirely different as I will show in detail to the best of my abilities.
For all info on the Clear Rocky Road glass including measurements and feeling of textures go to my review at
link
.
I will have a review for the Gold-Fumed Rocky Road in the near future.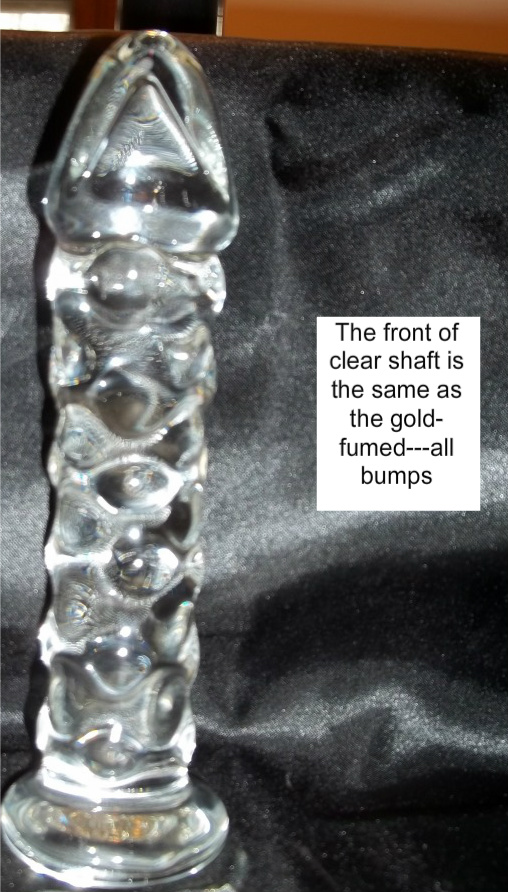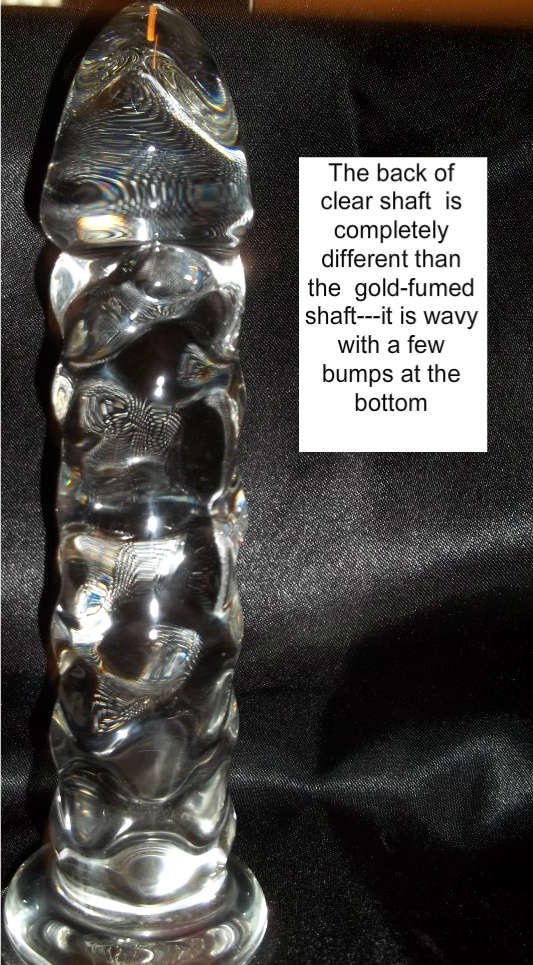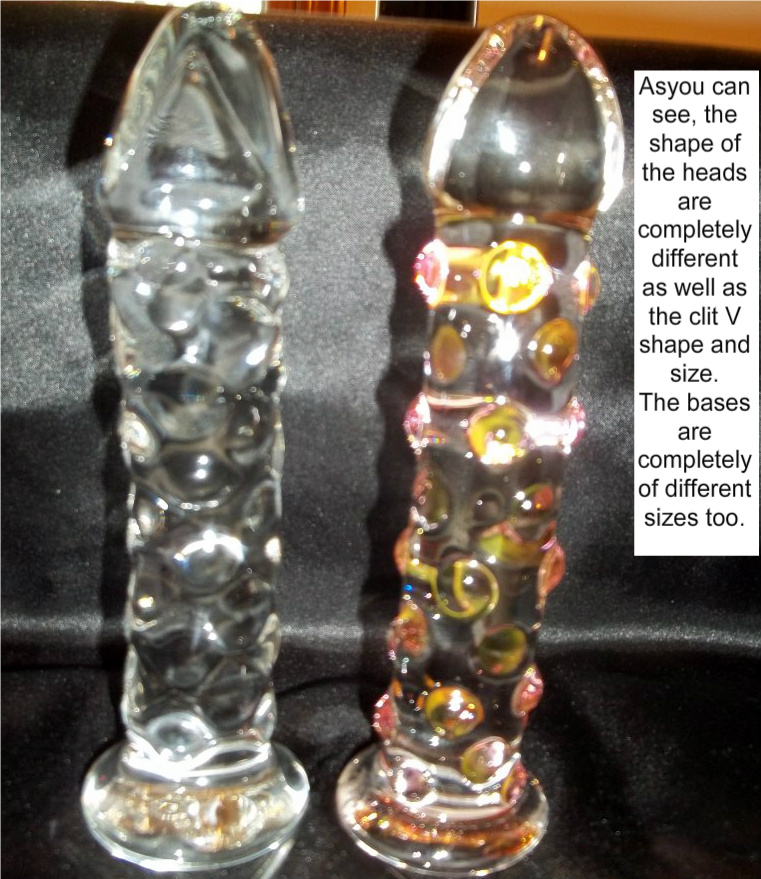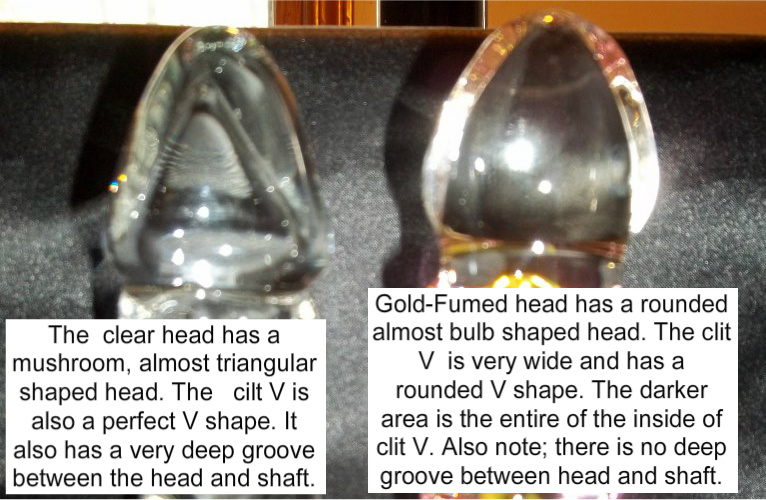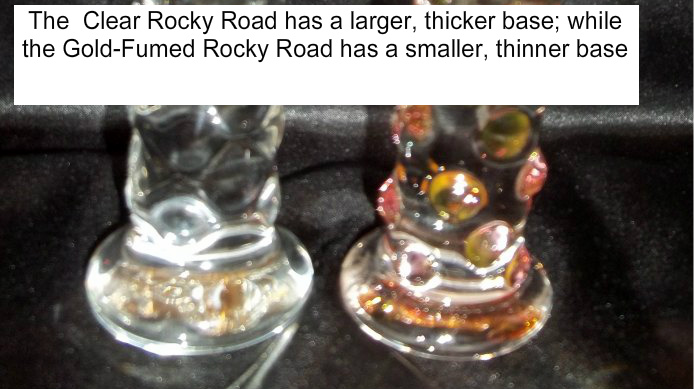 On the bottom of the base on the Clear Rocky Road is the Phallix logo which is actually etched into the glass. Being that the glass is clear and the etching is a faint white it doesn't show up good. It's like looking down a glass well...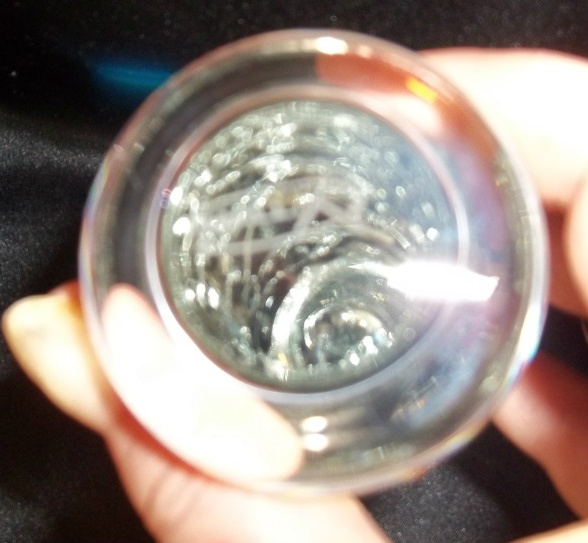 However the same logo is etched on my Caterpillar and since it's green glass shows up much better