I am not sure exactly how to tie this into my reviews - but I'm working on 3 reviews of oil based products and dear, sweet
Cookie Monster Mike
suggested I do an experiment. I am going to post it here and then link to it in my reviews.
The three products in this test are:
DONA Body Mist Lotion Mangosteen scent
Body Dew Silky Body Oil
Kama Sutra Petite Aromatic Massage Oil Sweet Almond Scent
The test is this - put 1 cup of room temperature water in a bowl and then add 1 teaspoon of the product being tested. Take photos quickly and set timer for 5 minutes. Come back and take second set of photos.
The question: How much oil comes to the top or what happens?
DONA BODY MIST LOTION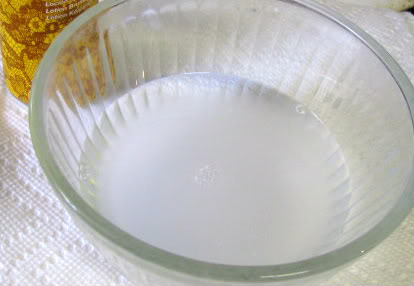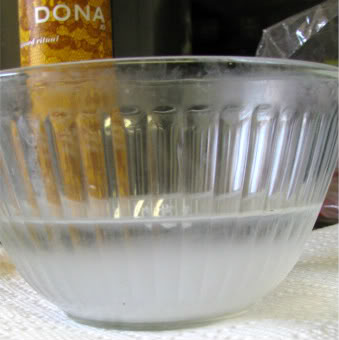 AFTER 5 MINUTES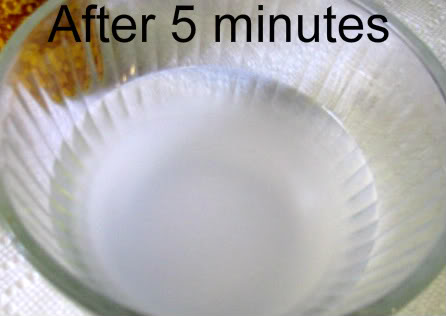 Body Dew Silky Body Oil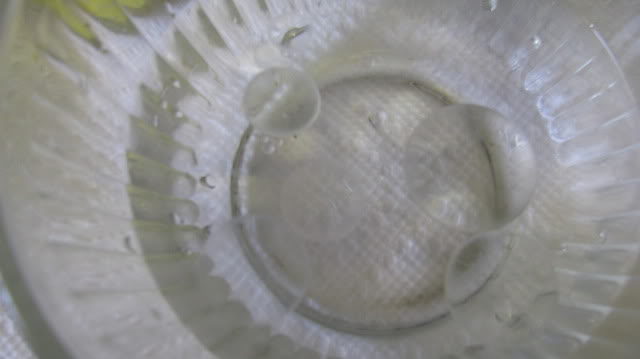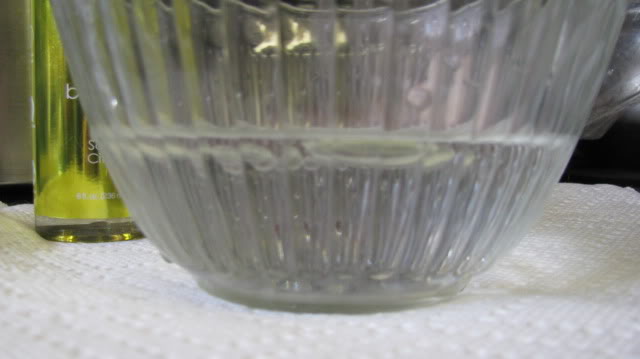 AFTER 5 MINUTES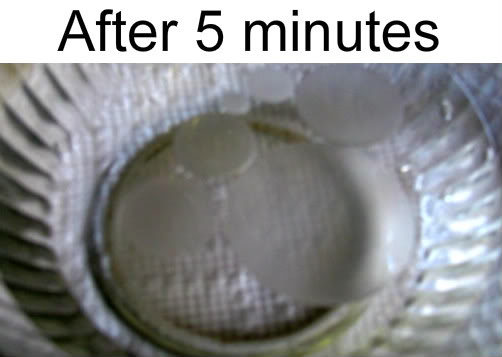 Kama Sutra Petite Aromatic Massage Oil Sweet Almond Scent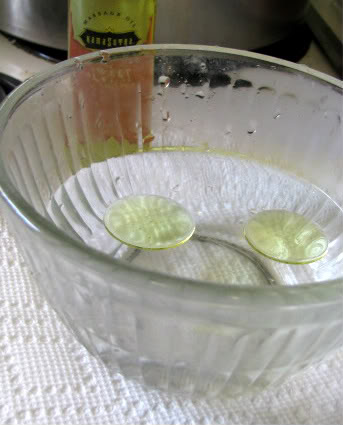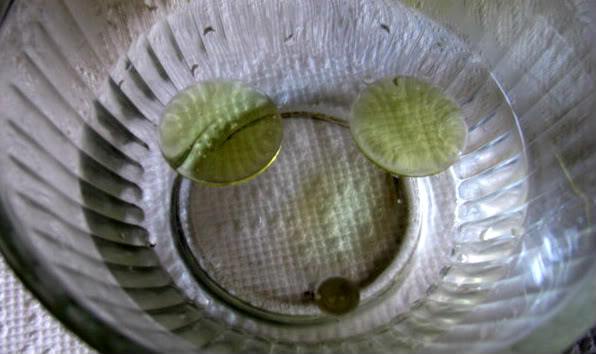 AFTER 5 MINUTES