Yup, we're talking nipples.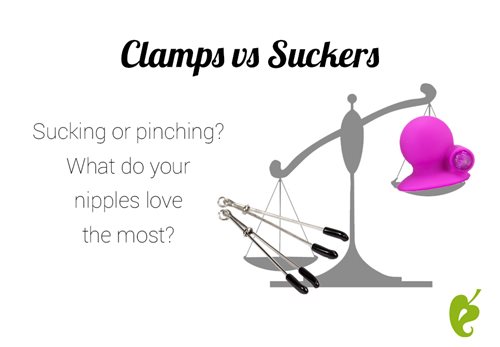 Are you a sucker for those suckers or pinching is a sensation that's more up your alley? Nipple toys had always fascinated me, but I never got the grip of nipple play, let alone the famous nipplegasm. Have you ever had a chance to compare the sensations of both and pick your nip winner?
If you had to use one nipple toy for the rest of your sex life, which one would it be? Why?