I have accidentally stunbled over this:
Wake-Up Vibe Alarm Clock Rechargeable Vibrator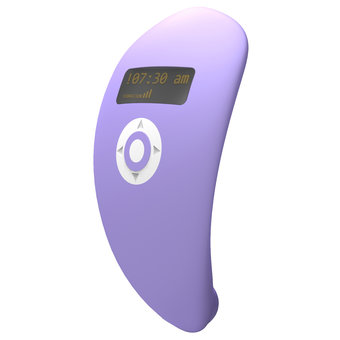 Have trouble waking up in the morning? Start your day off with a blast of pleasure with the Wake-up Vibe alarm clock vibrator. The rechargeable vibrator slips into your knickers and wakes you up at the desired time with gradually increasing vibrations.
I do not know how well it would work, if it would stay in place, if it would be comfy during the night, or if the buttons would not be pressed accidentally during sleep... but I find the idea interesting!
And I thought I saw everything...