Let's keep on giving marvelous advice! Our Forum is undoubtedly full of sex toy experts, and they can put their wisdom to good use by helping out the newbies!
Mistress M.
started a
cool thread
recently, by reminding us about EdenClubs and asking what the community may be interested in talking about today.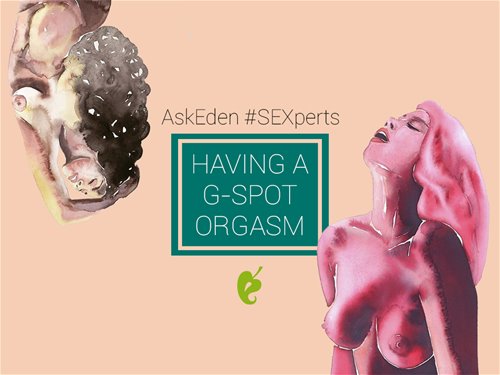 Let this be the second post in the thread of AskEden discussions, where our devoted
~sex experts~
share their personal experience and help out the eager naughty minds of our newbies.
We shouldn't be shy about our sexuality, as there's nothing wrong with having breathtaking pleasure. I'm calling for all new Eden visitors to go ahead and ask their questions on Eden Forum.
Let's dive into the topic of orgasms right away, and aim to the hottest question of all -
"How do I reach a G-spot orgasm?"
The best recommendation will get a $5 gift card you can use to order anything from EdenFantasys.