Winter is the perfect time to cuddle in bed, but,

hurray!

Spring is coming, putting us in the mood to experiment. And, probably, to use our favorite toys in places other than just the bedroom.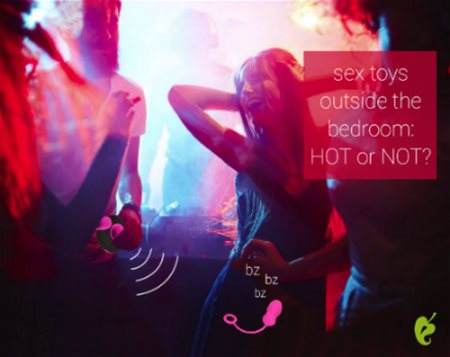 Where else do you like to have fun with your toys? And please use the comments to also list the toys you like to use.
My personal favorites are the vibrating panties I wear when we go out to a restaurant or our friends' house… Pretty kinky and very exciting for both of us - Hard not to take him to the bathroom to finish the deal..
So, where do you love to use your toys:
UPD:
EdenFantasys went further and decided to conduct its own

Countrywide survey

to figure out what are the most popular Outside the Bedroom places for sex.

By sharing your opinion, you can also become a participant of this survey! Yes, your vote will be counted as well and will help us provide an even better selection of toys for fun in more creative places than a good old bed.