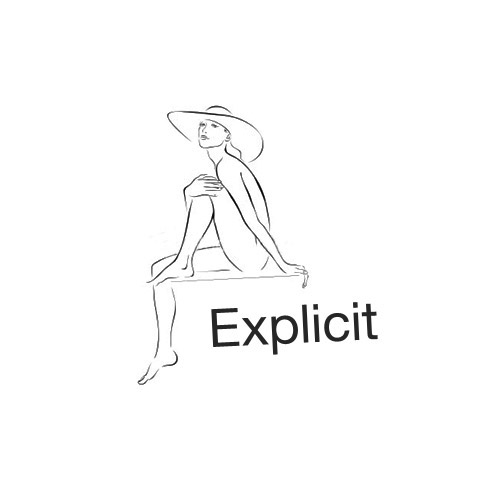 Zazel. The Scent of Love. Collector's Edition
DVD discontinued
by Metro
A Beautiful, Artistic, Erotic Movie
Zazel is a visually stunning film. Lavish sets and costumes, attractive women and men, and wonderfully erotic imagery. As Zazel searches for the perfect perfume scent, her fantasies reveal sensual and erotic encounters in a multitude of forms.
Published:
Pros
High budget, visually stimulating erotica, good for couples viewing.
Cons
May be too soft core for some porn viewers, chapter stops lacking.
Zazel (The Scent of Love)
is a Philip Mond film and Cal Vista picture distributed by Metro Studios. This is a 2 disc DVD set presented in high definition widescreen (1:85 to 1 ratio), and comes in a slipcase. Disc one contains the feature, as well as a few trailers. It also offers an audio setup of English or Spanish and a scene selection menu. Disc two contains a photo gallery, bonus scene with Gina La Marca, other bonus scenes, plenty of trailers, and a sneak preview for Zazel 2.
Zazel features Penthouse Pet of the Year 1994 Sasha Vinni, Pet of the Year 1995 Gina La Marca, Pets Anna Romero, Grace Harlow, Lene Hefner, Brooke Lane, Playboy and Penthouse model Nikki St. Gilles, and Helena. The men in the film are Antonio Valentino, Kevin James, Drew Reese, and Devin Deray. Both Anna and Kevin are listed in the credits as body doubles as well. Originally released in 1996, Zazel was the winner of 7 AVN Awards: Best All Sex Film, Best Art Direction Film, Best Cinematography, Best Editing, Best Group Scene, Best Overall Marketing Campaign, and Top Selling Release of the Year.
This is the erotic story of a perfume designer searching for a new fragrance, the "scent of love". The film is artistically erotic, with lavish costumes and sets. Through a series of vignettes, Zazel is inspired by the scents she discovers, and fantasizes about sexual encounters inspired by the scents. Most of the scenes focus on female masturbation or lesbian love, with some limited oral and vaginal sex. Two scenes contain anal, and one has double penetration sex. Chapter stops are lacking. No condoms are used in the scenes.
Zazel's fragrance quest begins with Zazel (Sasha Vinni) by a lake surrounded by plants and flowers. She begins to fantasize, and in this fantasy she rises from the water as a blue nymph with bright red lips. She is reminiscent of a Hindu dancer. She enjoys sensual play with Grace Harlow as a bikini-clad nymph. This scene contains masturbation and gentle lesbian loving.
Scene two finds Zazel still exploring the scent of flowers, and an orchid which is revealed to be a woman's pussy. Zazel gently strokes the flower and kisses it with her tongue.
The next scene finds Sasha shaving Lene Hefner before Devin comes in to tattoo a flower on her. Devin gives Lene some oral love after he is done, and then the three have a gentle erotic session, with Devin and Lene having sex while Sasha masturbates or plays with Lene.
A jungle fantasy is next, and Zazel has a tiger airbrushed on her back. The tiger's mouth is actually her anus. She moves around like a tiger before grinding atop a man (this is a body double).
Zazel's fantasies take a different turn with herself, Brooke Lane, and Anna Romero as three Musketeers. The girls play with and fondle each other, with plenty of sensual oral. The girls have dildo spurs on their boots, which they use on each other both vaginally and orally in three way action.
Zazel takes a break from her research by masturbating with real flowers in a short but erotic scene before her thoughts turn to angels. This scene features Antonio Valentino (with Kevin James as his body double) as the male angel, and Sasha Vinni, Brooke Lane, and Helena (with Anna Romeo as the body double) as the female angels. The visuals in this scene are particularly stunning, and the group scene is erotic. This scene includes both vaginal and anal penetration.
Zazel's fantasies next drift into black and white, where she imagines Gina La Marca and Jon teasing and then having sex. The light and shading in this segment add to the scene's eroticism. This is the only scene in the movie where Sasha Vinni does not appear.
The scents changing, Zazel next fantasizes about opposites, and she is dressed half as a woman and half as a man. Nipple play, and other elements dominate this short scene, before Zazel imagines herself and Nikki St. Gilles as two mermaids. The two enjoy lesbian sex while floating on an iceberg, with some filming from underwater.
As Zazel's search for the perfect scent draws to an end, she dreams about Hell. Anna Romeo is the devil in a red latex outfit, with her tail extruding from her anus. The dream's beginning revolves around Zazel and the devil. Zazel awakens, and the devil pursues sex from a gargoyle (Kevin James) and a Demon (Drew Reese) which includes anal sex and double penetration.
This is a well-done, artful, erotic movie of the type not usually seen in porn today. It is a veritable feast for the eyes and the senses.
Follow-up commentary
27 days after original review
This was one movie everyone wanted to see. Many of my girlfriends are turned off by hardcore pornography, and were reluctant to view this at first, but almost everyone who saw it thought it was very erotic. My husband is not crazy about it, as it is too soft core for him, but I enjoy watching this at times when I'm masturbating.
This product was provided free of charge to the reviewer. This review is in compliance with the FTC guidelines.
Thank you for viewing
Zazel. The Scent of Love. Collector's Edition
– dvd review page!