Lust is not a must.
By Celeste standards this is hardcore so be prepared for some rough sex moments, however count on her usual director's eye for details like makeup, setting & costumes that set her movies apart from male directed works. This DVD qualifies as a couples' title, though aimed at pairs who like a little less romance and a little more slap & whack.
Published:
Pros:
+ Scenes are lengthy
+ Johnny Sins = HOT!
+ Each scene has multiple-chapter points
Cons:
- Only six scenes
- Music is so-so
As a way of distinguishing the different types of movies they make, Digital Playground refers to them as
joints, touches, films, captures
and in the case of
Jesse Jane: Lust
, released on DVD in 2008, it's a
Celeste
Vision
. The movie was shot in
HD
in 2007 and is presented in a
16:9 widescreen format
. There is
one audio track
but
no subtitles
, and it has a
run-time
of
95 minutes
. The disc offers the typical DP extras: a bazillion trailers (I counted!), a
Behind the Scenes
(BtS) feature, and a photo gallery.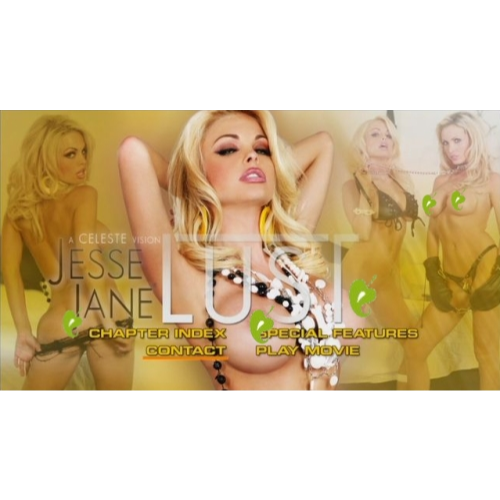 Unlike a
Celeste film
, a
Celeste vision
has dialogue and location sound, so if you like moans and grunts and the slap of flesh with classy presentation, this movie is made for you.
Lust
presents a small collection of scenarios ranging from a jealous three-way, to naughty games of hide-and-seek, with a few 'gotcha' scenarios inbetween.
Celeste productions get opening credits, just like a regular Hollywood movie, and these give us the cast line-up as well as a glimpse of the action to come…
~*Scene 1*~ Jesse Jane, Nikki Benz & Ben English
Jesse
,
Nikki
and
Ben
are enjoying a quiet afternoon at home, when a half-naked cat fight breaks out over who Ben's fine cock belongs to. Ben admonishes his two lovely subs to play nice, and they decide to play with him. They take turns fellating him, sitting on his face, and riding him before he finally finishes on their faces. By Celeste standards, the scene is pretty rough and definitely has BDSM overtones.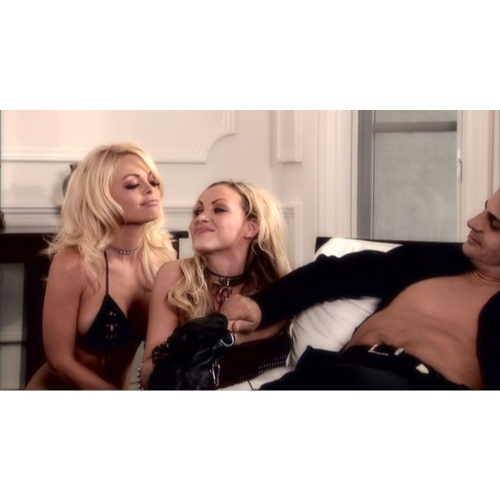 ~*Scene 2*~ Stoya & Johnny Sins
Johnny
&
Stoya
are in a playful mood, and decide to play a game of hide-and-seek. Stoya, dressed in a form-fitting yellow dress, isn't that hard to find thanks to the clacking of her high heels — but then, it looks like she
wants
to be found. Johnny immediately claims his prize by lifting her hem and rimming her, but Stoya insists that he take a turn hiding. Instead, he undoes his belt and surprises her with his cock —
"He wants to play hide-and-seek in your mouth."
From there they move on to oral,
PIV
(there is
PTM
) and the first Stoya anal scene ever released. Then, like Ben in the scene before, Johnny finishes on her face.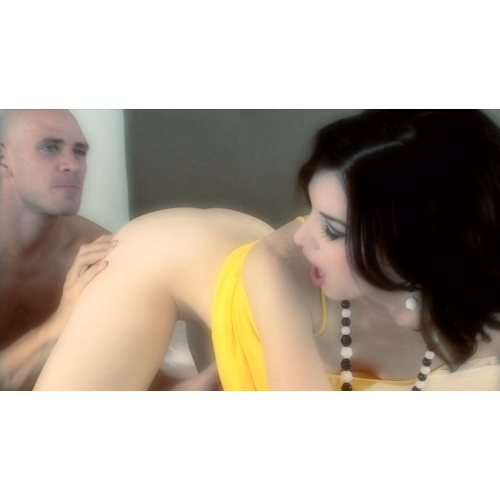 ~*Scene 3*~ Jesse Jane & Tony De Sergio
Nothing like two pistols to the face to wake you up quickly… A giggly and scantily clad Jesse decides to nudge her lover awake with a pair of mirrored plastic pistols, and it gets his attention but also earns her a spanking.
Tony
manhandles her onto all-fours, then takes a few swipes at her upraised behind. Clearly his heart is in other things though, as he lets her go to work on his cock, with the occasional slap to her ass. They engage in various forms of PIV sex — doggy, reverse cowgirl and missionary — and there is some choking as well. The trend of finishing on the starlet's face continues.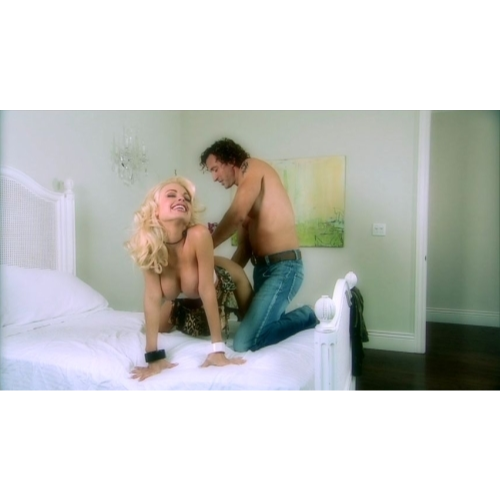 ~*Scene 4*~ Kimberly Kole & Marco Banderas
Marco
decides to give
Kimberly
a fright by donning a black stocking mask, but he gets en eyeful instead when he opens the door and finds her masturbating. The two move to the living room where she performs oral before he enters her doggy-style, and a couple of more ways. If noise is anything to go by, Kimberly is enjoying herself as she moans from the start to the finish, which is on her face.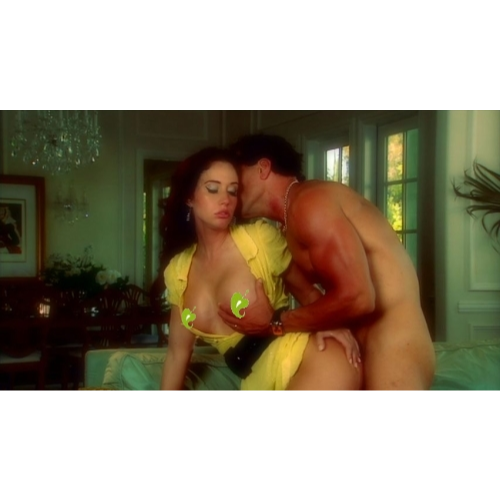 ~*Scene 5*~ Bree Olson & Tony De Sergio
Bree
, the world's worst at hide-and-seek, is caught by Tony who immediately claims his prize: her. What starts out as a giggly encounter quickly turns into a hardcore hammering in various positions including cowgirl, reverse cowgirl and anal. Bree,
famous for her potty-mouth
, is in top form here, moving seamlessly from ditzy blonde, to "dirty little whore." The scene ends with a facial.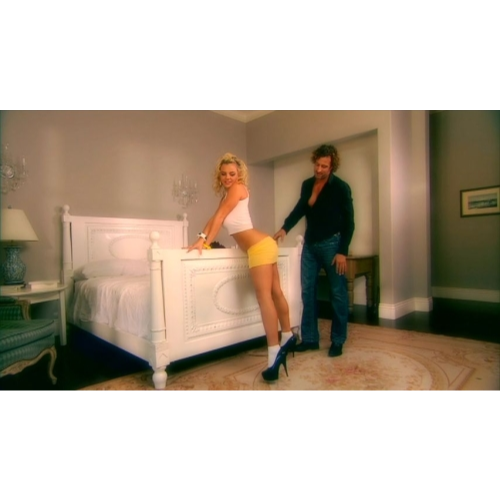 ~*Scene 6*~ Jesse Jane & Charles Dera
Appropriately, a scene from Jesse finishes off the DVD. In this scenario, spying on
Charles
in the bathroom leads to getting caught masturbating without permission. Charles wraps his hands around her throat and orders her to stop, but Jesse is not one for taking orders. Quickly the action cuts to rough oral, then rough pounding in various positions. If "furious fucking" was in the dictionary, a shot from this scene would accompany it. At the end of it all, a grunting Charles finishes in Jesse's mouth.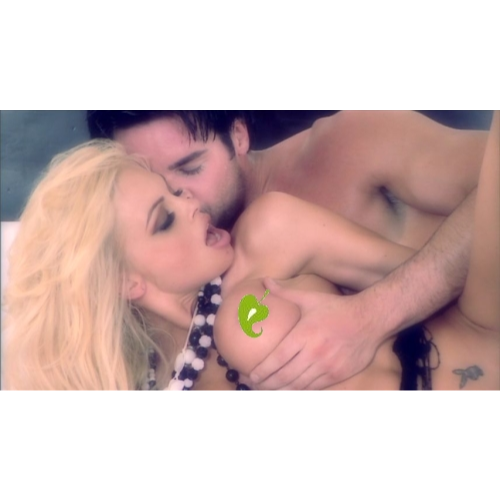 Experience
Celeste, Celeste, Celeste… she gets so many things right, yet so many things wrong. I have to give props to a lady with a fine eye for detail like the recurring yellow outfits & heels, the black & white acrylic jewelry, and even the similar makeup on all of the actresses, but fine details do not make for fine porn. While Celeste rules the roost as far as Digital Playground's couples' films are concerned,
Jesse Jane: Lust
feels a lot like her attempt to crack the male hardcore audience. The sex on this DVD is the roughest I've seen so far from her as a director. I don't mind the ass-slapping, but I'll pass on the occasional choking and gagging.
The actors on this DVD all have
good chemistry
with their scene partner(s), which is perhaps why in many of the scenes the guys look like they're barely hanging on. Male porn stars are prized for their ability to maintain wood and pop on command, but Marco, Johnny, Tony and Charles each take a turn looking like they're about to burst before the director is ready. It's pretty funny in the case of Marco since he has to work hard not to come, or speak Spanish. (I guess he thought he'd be breaking character if an "
¡Ay Dios Mio!
" slipped.)
I don't mind Marco's funny sounding exclamations, but somebody please silence Kimberly Kole. She moans non-stop for the duration of the scene, and it's like "
Faked Orgasm — the Extended Remix
." Someone also please give Robby Dallas a tripod. The normally reliable Director of Photography is off his game on this title, with a handful of jerky camera movements that take away from Celeste's aesthetic.
The
music
on
Lust
isn't as front-and-center as in other Celeste DVDs, but the rock/metal soundtrack is an odd choice at times. It's apparent that the music was added during post-production and that it wasn't specifically scored for the scene, but it's easily ignored since there are other things to listen to.
If you love your
BtS
, know that this one parodies the Terminator movies and name-checks the Christian Coalition of America and Australian Classification Board, both notoriously anti-porn bodies. We don't get any Kimberly Kole interviews, however Nikki Benz dominates Jamal (the BtS cameraman), Jesse Jane delivers a dirty monologue, and we get pre-scene chitchat with Bree Olson and Stoya. The male talent is ignored; a pity since with this movie I have discovered Johnny Sins!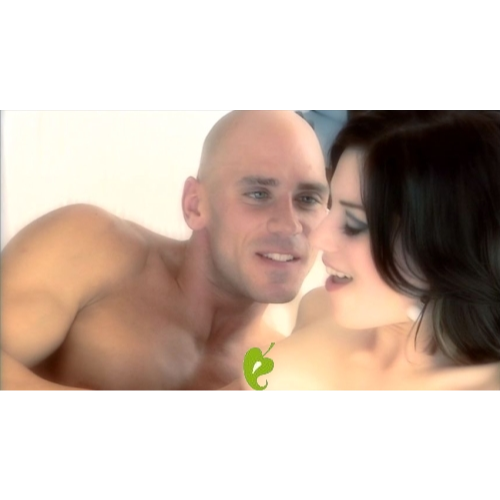 How have I not laid eyes on this hottie before!? He has beautiful baby blues, and the body…
C'est si bon!
I need more of his nakedness on my screen (
yay Tumblr
!) but for now I'm just really happy that his one scene on
Lust
is very, very hot — even if I do spend a portion of my viewing time marveling at how fair Stoya's skin is. (Really, how did someone NOT make a
Snow White
parody starring her in the title role?)
Final thoughts:
*
If you like blowjobs and facials
, you want to
buy this
.
*
If BDSM X-tra Lite sounds appealing
, you'll
enjoy
Lust
.
*
If you're budget conscientious
,
wait for a sale
.
*
If you cannot stand Jesse Jane
,
don't buy this
.
This content is the opinion of the submitting contributor and is not endorsed by EdenFantasys.com

Thank you for viewing
Jesse Jane. Lust
review page!