I'll Have A Glass Of Wine With Peckers, Please?
GN Ice Chillers are good for the Novelty. Who wouldn't want a glass with Pecker's in it? However, these are poorly executed. These can be used in a variety of ways. Each pecker has different craftsmanship. Some seams are sharp and could be a hazard. With poor seams, they could also leak. I don't know about you, but I'm not keen on the idea of ingesting a non-toxic gel. I don't care if it is non-toxic.
Published:
Pros:
Cute, Novelty, and Multi-purpose.
Cons:
Sharp seams, could leak, choking hazard, and don't last long.
Use:
GN Ice Chillers are reusable ice cubes. They just need to be washed and refrozen in order to be reused. You can use them in any drink you wish whether it's your morning OJ or a tall boy. Another use for these would be temperature play. You or your partner could rub them on yourself or your partner. They can awaken the nipples and bring pleasure to the user. It is possible to use these on the genitals, however, the seams might detour you from this use.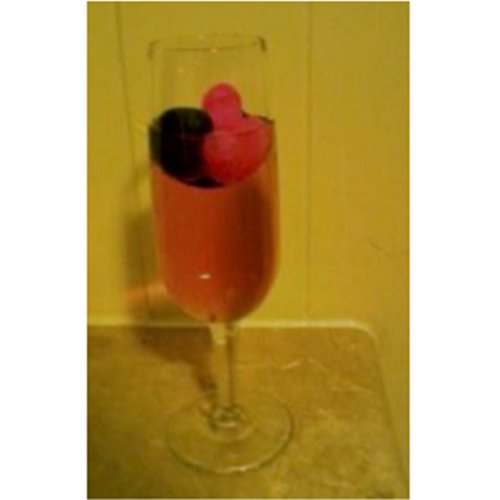 Material:
The external casing is made of plastic. Plastic is either synthetic or semi synthetic polymer. Plastic is a latex free material, but isn't always phthalate free. Containing phthalates comes down to the company. These are marked as phthalate free on the product page. However, the packaging doesn't say so. If you are curious about this...
Al Bloom
can answer your question. Cal Exotics has previously said
they follow European Guidelines about phthalates.
Plastic is considered a body safe material as it's rated 8 out of 10 on the safety scale. You can wash plastic with alcohol to share with others.
Texture:
The GN Ice Chillers are smooth until you touch the seams. Some of them are smoother than, but not all of them. Some of them have horrible and sharp seams. You could file these down with a nail file, but not too much or you might cause a hole.
Design:
GN Ice Chillers come in a 6 pack: 3 black and 3 hot pink. They are shaped as penis' with testicles. They have a phallic head, a shaft, and two balls. They can't stand on their own on flat surfaces unless you balance them on the testicles just right. Inside is a Non-toxic gel that is suppose to keep your drink colder for longer. The seals or seams around the pecker don't look very good as far as craftsmanship goes. Some are much better than others. However, most are bad. I don't have any leaks or cracks, but that doesn't mean that all peckers won't.
Size:
Each pecker is 1.75" long. The largest girth is around the testicles, which is 3.5" in circumference or 1.11" in diameter. This is smaller than a tube of chapstick.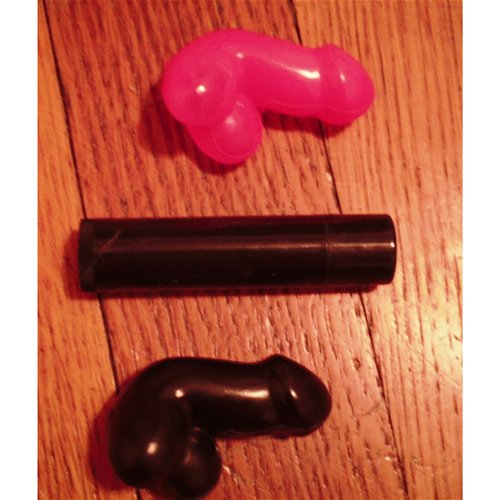 Experience
Performance:
I was actually excited about these. Who doesn't want a bunch of mini penis items? Anyhow, I was disappointed by their performance. I had a nice glass of Raspberry Wine that I added them to. This was approximately an 8 oz glass. I had the chillers in the freezer for over 10 hours prior to using them. Almost as soon as I put them in my glass...they started to warm and melt. After 35 minutes they were no good any longer.
Opinion:
I think these Ice Chillers are good for the gag, but they are only good for one drink. The seams on them could cut your lips or be hazardous during foreplay. Don't forget: They can be a chocking hazard as well. They aren't under good quality control either. Therefore, I can only give them 3 out of five stars because of it's faults.
Care:
These peckers can be washed with soap and water. Toy cleaners could work, but I wouldn't use them if these are going in your drinks. You can wipe them down with alcohol to share with others naughty bits, but I wouldn't recommend using them in a drink after.
Packaging: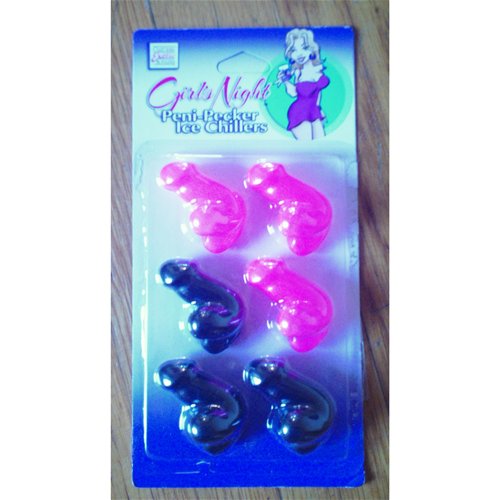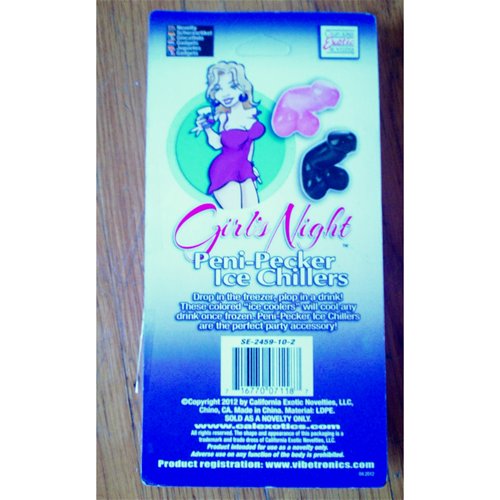 This product was provided free of charge to the reviewer. This review is in compliance with the FTC guidelines.

Thank you for viewing
GN ice chillers
– gags review page!