My Horn
I like the weight of my metal toys, This one is heavier on one end than the other which can be a pro or a con depending upon your preferences. Great for temperature play and works great with vibrators.
Published:
Pros:
Easy to care for
Temperature play
Heavy
Cons:
Weighted more on one end than the other
Not safest for anal play
Slim Fave by Metal worx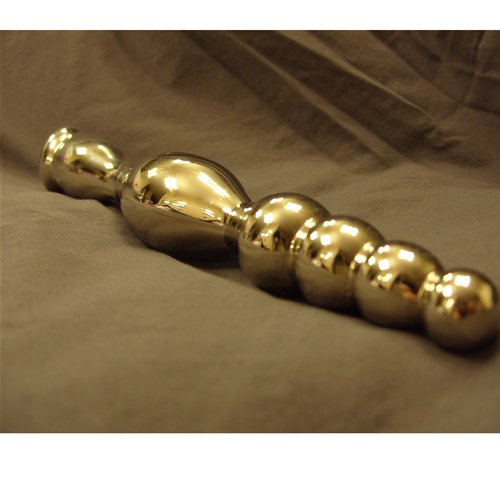 This is one heavy baby weighing in at 2 lbs. I have found that I like my range of toys being really light to really heavy. The increased weight tends to make my vaginal walls clench more. I am able to use this one to perform effective Kegel type of exercises.
The slim fave is a double ended dildo that can be used vaginally and very, very carefully anally. I have used the bubbled ended for solo anal sessions but I am oh so very careful because I don't think that the added weight will be a deterrent from loosing this one in your bowels. There is no flared based to stop it form being sucked in. The weight of this toys tends to be in the blunt end more so than the smaller bubbled end.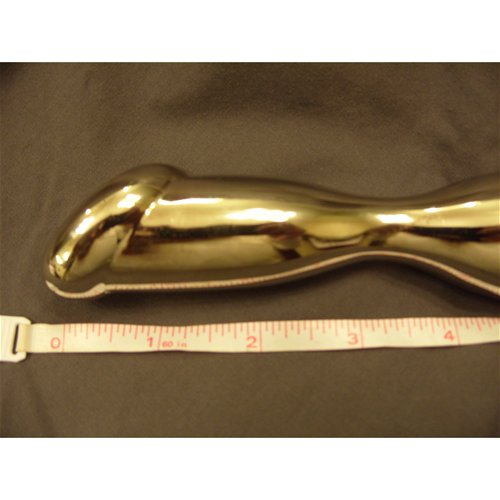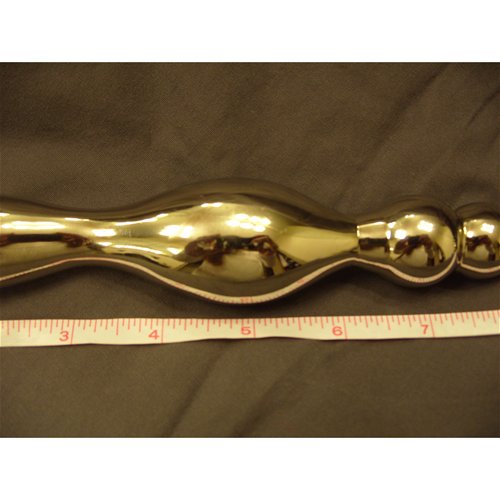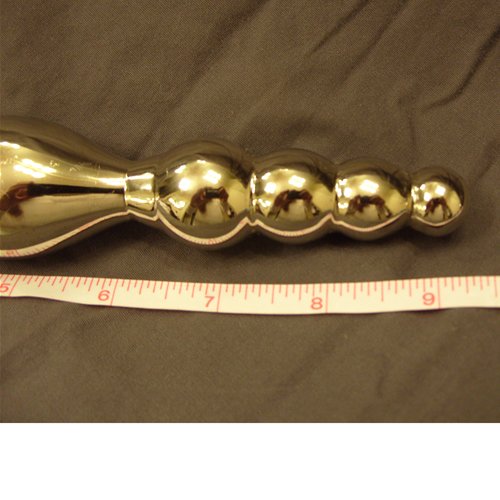 It has the blunt end which measures 3 inches long, it starts with a slanted tip and has a largest diameter of inch tapering to 1 inch before the hourglass shape starts. The hourglass has a largest diameter of 1 ¼ inch. The hourglass is a total of 3 ½ inches tapering to 1/3 inch. The bubbles have a length of 3 inches with the largest bubble being 1 inch, 2nd largest bubble is 5/8 inch, 3rd bubble ¾ inch and the smallest being ½ inch. The entire dildo has a length of 9 ½ inches.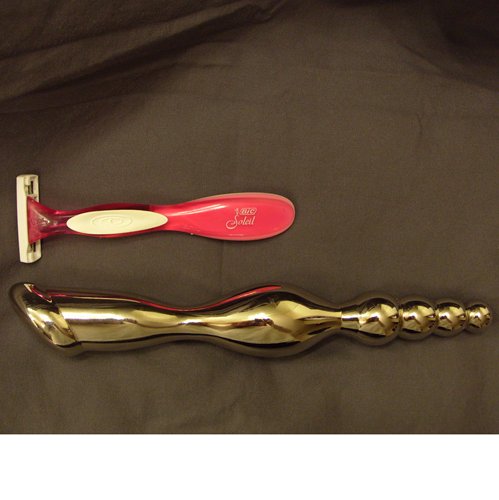 I do like both ends but the bubbles give me a popping type of sensation. The slanted end because of the weight tends to sit in my vagina in a heavy way and I like to use the slanted blunt end while I am on my stomach or in a doggy style position. It hits me wonderfully and makes me gush when I am up on all 4's and it's weight is sitting right on top of the g spot. It looks odd because the toy doesn't stick straight out it tends to go diagonally up towards the sky making me look like I have a horn coming out my vagina.
The slim fave is actually made from a nickle free polished steel. It still has a high safety rating since it is not porous and hypo allergenic. In checking with materials management at my hospital I found that many of our surgical tools are made from polished steel as well as stainless steel. The hospital treats both in the same manner and they are completely sterilizable between patients. It doesn't corrode as some have thought. The polishing of the steel prevents corrosion.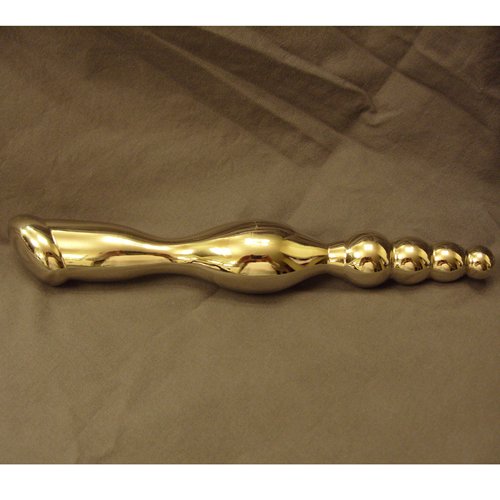 So the polish steel can be treated in the same manner. It can be boiled, placed on the top shelf of your dishwasher. It can also be cleaned with antibacterial soaps and water, and toy cleanser's.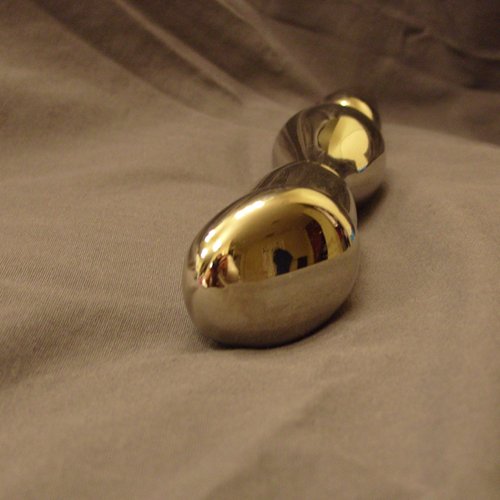 With the polished steel you can use any types of lubes, from oils, to silicone, hybrids or water based. I store this one in the cool box that the metal worx toys come in. It has a snap clasp to keep it closed.
With the metal toys you can use them for temperature play. Just when using the dildo at room temperature it is cooler than my body and then it warms up as I do. I like it this way. You can cool it further with a glass of ice water or heat it up with a cup of hot water. Be very careful using it with extreme temperatures and check it on your inner wrist before using as you don't want an burns or frost bite.
Another fun thing you can do with metal is to hit the metal with a clitoral vibe such as the salsa and it will make the metal rumble for you!
Experience
If you are using this one with a partner please have open communication so that they don't end up hurting you with thrusting. You can bruise your innards and your cervix with powerful thrusting. This is also fun in the bath tub.
Follow-up commentary
3 months after original review
I still really like this one with it's weight and the cool feeling when you start to use it. It is wild how hot it gets with use. It really does great to hit the g- spot and the rumble that you get when you hit it with a clit vibe is unbelievable.
This content is the opinion of the submitting contributor and is not endorsed by EdenFantasys.com

Thank you for viewing
Metal Worx Slim Fave
– double ended dildo review page!