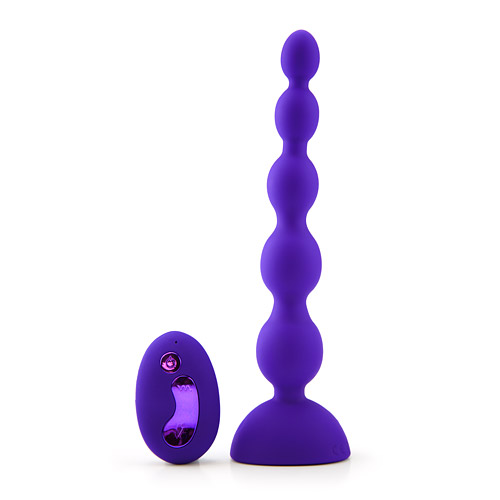 Triple explosion
Remote control anal bead vibrator
by EdenFantasys
Not One, Not Two, But Three vibes to Explode You Ass
The Triple Explosion is just as its name says, those three vibes will make you explode in orgasms and have you cumming in no time.
Published:
Pros
Three very intense vibes, Nice length, easy to care for
Cons
This is the perfect anal toy.
The Triple Explosion with its length and three vibes is the perfect anal toy. At 7 1/2 inches to slide deep in my ass and three vibes to excite my tight butt hole, prostate, and perineum the Triple is great. The bead at the tip is small and the largest one is only 1 1/4 inches, so even a beginner in anal play will have no problem inserting it. The Triple is made of high-quality silicone and easy to clean with soap and hot water, it's also waterproof. Use only water-based lubes with the Triple Explosion. I used a condom with the Triple explosion knowing my wife might want to try it. The condom in no way detracted from my pleasure. The Triple Explosion comes with a remote control, or you can operate it with the button on its base. It's USB rechargeable. The box has useful information about operation and care of the Triple and works great for storage.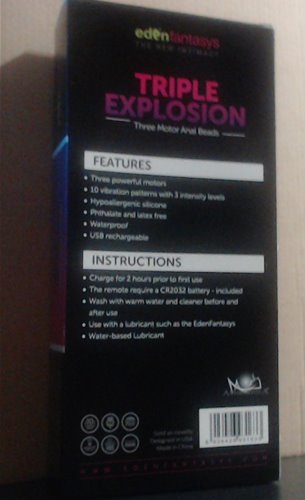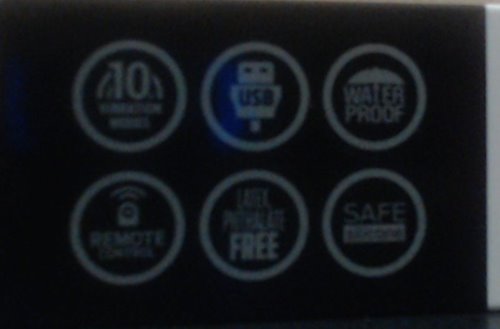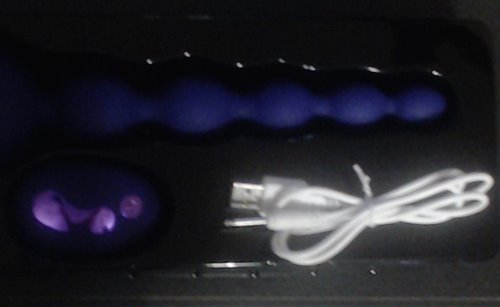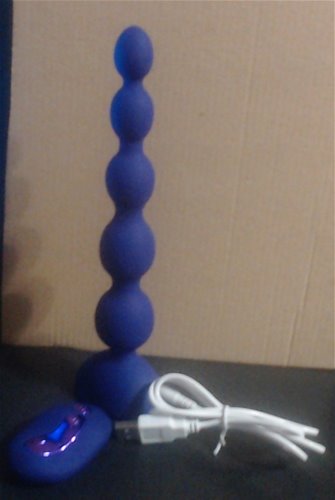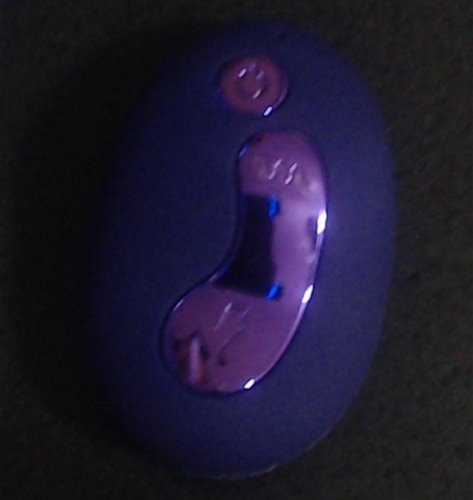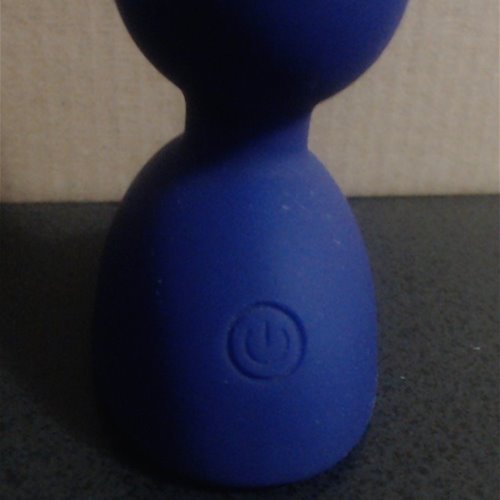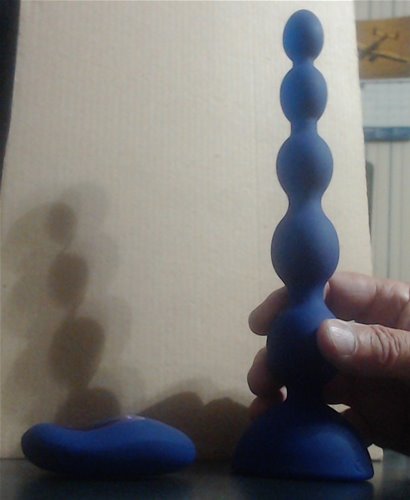 Unfortunately, my wife was out of town, so I was left to try the Triple Explosion by myself, oh darn. The Triple Explosion requires charging for two hours when you first use it. So I plugged it in and set a timer. When there were about 15 minutes left, I turned down the bed, put the water/lube proof throe on the bed and got naked. I slipped a small condom over the Triple and lubed it up, pressed it into my tight little ass, and it slid in easily and with its length felt great deep in my ass. My ass closed around the last of the five beads and held the Triple tightly inside me. The base is large enough that there is no fear of it slipping all the way in your ass. I had turned on the switch at the base of the Triple before inserting it and after wiping the lube from my fingers grabbed the remote. I turned on the remote and pressed the speed control, and the Triple Explosion started a mild vibe, it felt good. I went to the medium vibe, it felt nice, and when I hit the high speed, my ass raised off the bed, and my cock jumped with extreme pleasure. The high speed will rock your world, WOW! Next, I cycled through the vibe patterns, there's ten of them and found one I liked. I could feel the vibes through my whole lower body, and my cock didn't waste any time getting big and hard. Precum was flowing like a river from my cock head, and I made sure not to let it go to waste and scoped it up and licked it off my fingers, yummy. About then the phone rang. I was enjoying so much I was just going to let it ring but remembered my wife was going to call me when she got to the hotel. My hands shaking, my voice quivering I croaked out a " Hello"........
Experience
......She said I sounded funny and was everything alright? Then she realized what I was doing, I had a new toy. She asked what it was, and I told her about the Triple Explosion, and she said it sounded like fun and that I sounded like I was really enjoying, I said "YES". She asked if she could join me, and I said definitely. I heard the rustling of clothes coming off and hitting that floor. She came back on the phone. "I'm naked and have my glass dildo" she said. I heard her gasp as the cool glass hit her hot pussy. I started to tell her how the three vibes were driving me sexy crazy, and she asked if my cock was hard. I said very hard, and as I stroked it, I could feel the vibes from the Triple. Her voice began to break up as her fingers, and that dildo worked on her wet, hot pussy. We both put our phones on speaker so our hand could do better things. I told her I didn't know how much longer I could last and she said she was getting so turned on listening to me enjoy the Triple and the dildo felt so good in her cunt she was going to cum too. My prostate started flexing from the intense vibes, my balls pulled up tight, and my cock had a Triple Explosion shooting stream after stream of hot white cum all over my face and chest. As I licked the sweet cum from my lips and fingers, I heard Di screaming as her cunt exploded in a gushing orgasm. I turned off the Triple Explosion and told her I could hardly wait until we could do that together.
Follow-up commentary
2 days after original review
MY wife got home from her trip yesterday and after a kiss and hug at the door the first thing she said was "Where's that new toy". I told her in the bedroom and she said to get things ready she'd be right there. She head into the bathroom and I turned down the covers, put the water-proof throe on the bed, and got naked. Di walked into the bedroom totally naked and laid on the bed with her lovely thighs parted exposing her wet pussy. I handed her the Triple Explosion and told her to press the button on the base to turn it on, which she did. I had the remote. She slipped the Triple into her wet pussy and said "MMMMMM.....it's so long", she had pushed it all the way into her pussy base and all. "Ready", I said, she nodded. I pressed the remote on and pressed the speed button on low. Those three vibes came alive. Her back arched and she moaned and said "More please" I went to medium, Her legs began to shake and her moans became louder, I went to high. "Oh fuck" she screamed as she pulled the Triple Explosion from her cunt and she exploded all over me in a huge orgasm. I had been kneeling between her thighs stroking my hard cock and running the remote and now I was covered in her sweet pussy cum. Di shoved the Triple Explosion back in her cunt and said "More please" and I gave her more, lots more.
This product was provided free of charge to the reviewer. This review is in compliance with the FTC guidelines.
Thank you for viewing
Triple explosion
– remote control anal bead vibrator review page!