Not so Great
I am not that impressed with this one, the bullet is weak and doesn't carry the vibrations really well. The firmness with it's shape just doesn't seem to work for me or my husband.
Published:
Pros:
Soft Silicone
Nice base
can use for long periods
Cons:
Firm and shape not very comfortable
weak bullet
The Velvet Plush Vibrating Fulfiller by Icon Brands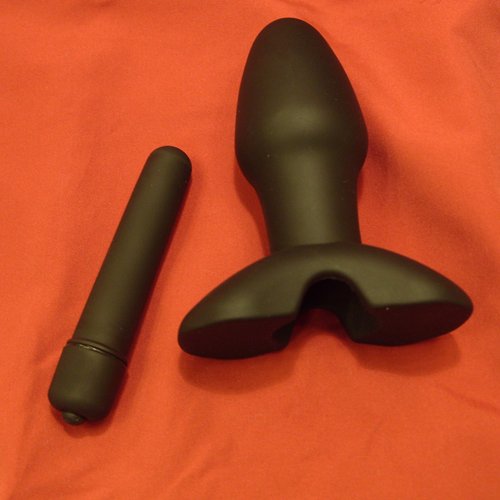 The vibrating fulfiller is very filling, it lives up to it's name. It is quite firm in the bulbous end, not much give to it.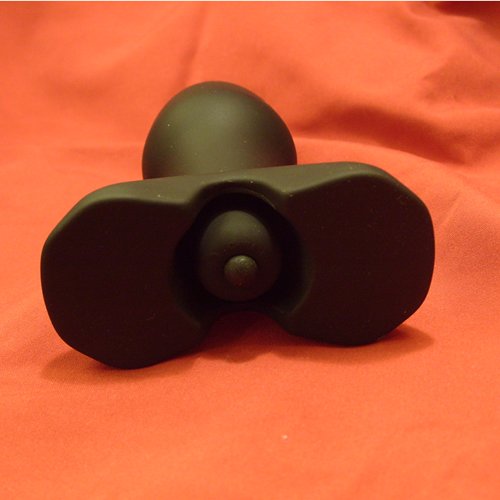 Use
The vibrating fulfiller is for anal use, you could use it for vaginal use if you wanted to but I only used it for it's intended purposes. It is filling both myself and my husband used this one. I was able to insert it but my husband doesn't have as much anal experience as I do and he was not able to fully insert it. It doesn't have any give to it and I have found that the firmer anal toys take some "working up to". You can use this one for some Double Penetration action and it actually has a little slippage but not as much as expected. It is comfortable enough with the base to actually sit while wearing it. You can wear it for long time periods.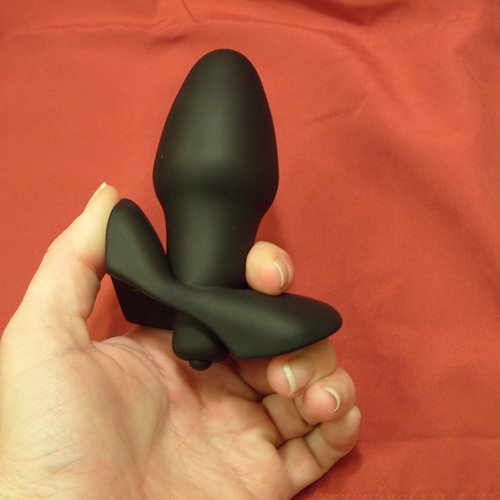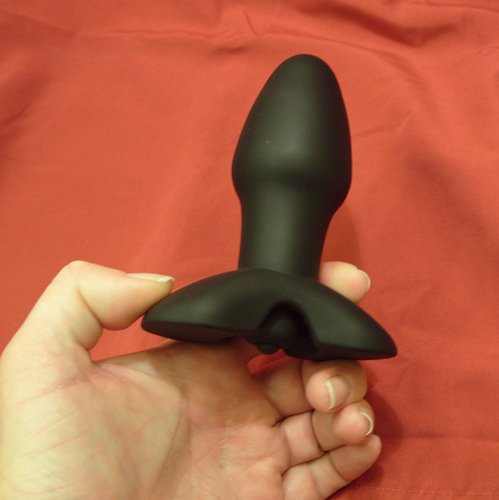 Material/Texture
The silicone is soft, and velvety as the name implies. It has quiet a bit of drag to it but, since you would most likely be using lube that isn't so much of an issue. It really doesn't collect much lint and hair. There are no smells or taste to the fulfiller. The silicone is easily shared between partners with being able to properly sterilize it. The silicone rates a 10 out of 10 on the Eden safety scale. It is hypoallergenic, and non porous. It is latex and phthalates free. The bullet that comes with the fulfiller is made of plastic with a velvety style coating on it. It is hard to get the bullet in and out of the hole. This is fixed with some water based lube. There are no textures to the fulfiller and it is very firm, the base is flexible though.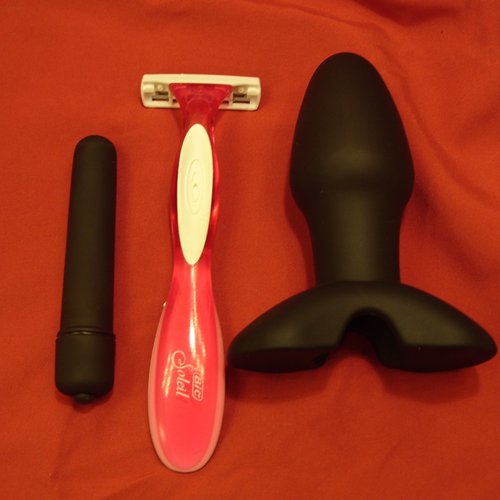 Size/Shape/Design
The fulfiller has a total length of 4 inches with 3 inches insertable. The base in one inch. The diameter at it's greatest is 1 ½ inches. The neck is one inch thick. The bullet that comes with it is 2 ¾ inches long. The fulfiller looks like a space ship with the bulbous end and the base.
Functions
The bullet only has an on and off function. It runs on 1 AAA battery, this is contradictory to the product information page. The bullet is buzzy and it doesn't carry the vibrations through the toy very well. The bullet maybe has 3 vrooms outside of the toy and 2 inside of the toy. It is quiet and cannot be heard once it is inside of the toy and inserted. The toy is a thicker type of silicone though. The bullet is black and it has a waterproof O ring present. It does pass the waterproof test.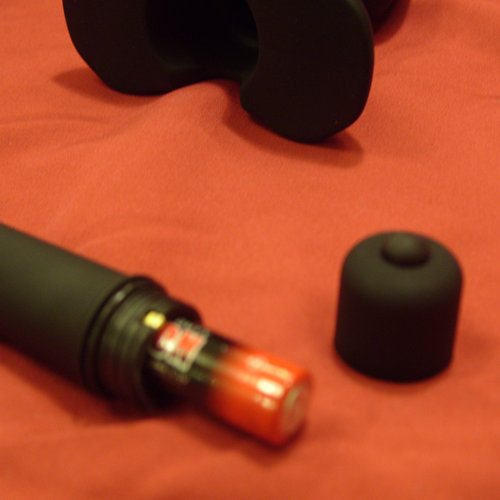 Care/Maintenance
The fulfiller is easy enough to care for, once you remove the bullet you can throw it in the dishwasher or boil it. You can also use your anti bacterial soaps and water, toy sprays or Eden wipes. You can clean it up with a 10% bleach solution. The bullet is easy to clean in the same manner but don't boil it or place it in the dishwasher. Use only water based lubes with the silicone so that the velvety finish doesn't get compromised. I store my fulfiller in a plastic baggy and away from other toys so that the finish doesn't get compromised in any way.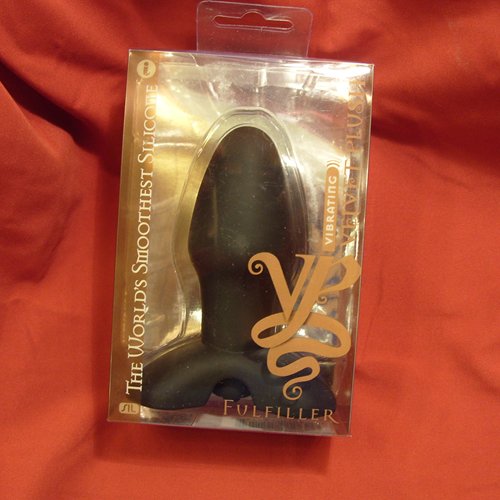 Packaging
The packaging is nothing special, it comes in the clear hard plastic style of packaging that I do hate. Those boxes tend to split after a while and the edges become sharp. The front of the box shows the fulfiller and there is product information of the front and back of the box. The box even states that it take 3 LR44 batteries that are included but trust me it takes 1 AAA that is included.
Experience
I am honestly not too impressed with this one, It is very firm and the vibrations really don't do much for me. I am really much happier with the vibrations that my booty rocket provides for me. It really took some warming up for insertion and the easiest way for insertion was squatting down. My husband was not able to fully insert this one for use. I have used other anal toys this large before such as the boosty but that one has some give to it. The fulfiller's shape is longer that that of some of my glass pieces that are of the same size. I was able to wear it while sitting but the bullet really doesn't do much, this is not going to be one of my go-to toys.
Follow-up commentary
2 months after original review
This one just never really worked for me. It does stay in but it doesn't have much give to it. I wouldn't get this one, save your money
This product was provided free of charge to the reviewer. This review is in compliance with the FTC guidelines.

Thank you for viewing
Velvet Plush - vibrating fulfiller
– butt plug review page!