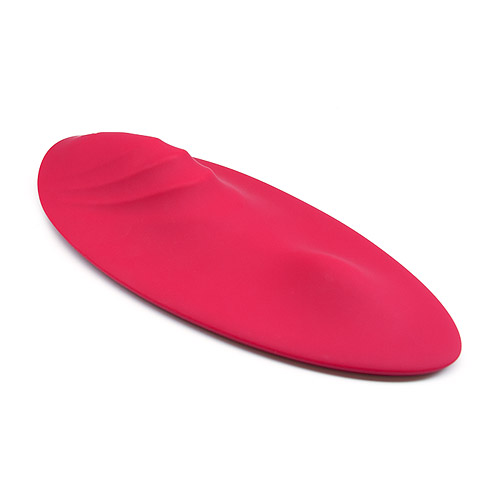 Vibro ride
Vibrating pad
by EdenFantasys
Sit back and enjoy the ride
This is another well-made toy from EF. Creatively designed with strong vibrations. It is a bit louder than expected but easily drowned out by a TV or behind closed doors. This will be fun to play with by myself (in the car, on the sofa, or on top of a rolled-up pillow) but will also provide quite a show for your partner to watch your wiggling!
Published:
Pros
Thin and comfortable to sit on. Strong vibrations!
Cons
Louder than expected. More of a solo toy, but with a little creativity...
I'll admit this is an item that intrigued me but wasn't ever on my mind as "why don't they make a....". Sure, who doesn't like to hop on top of a moving dryer and feel the vibrations rattle through their nether regions, but I never thought of purchasing something like this. I'm a girl who likes clitoral stimulation and deep penetration, but the thought of sitting back and simply enjoying the ride was something to consider.
The Vibro Ride came in a larger box than expected. In fact, you can see by the picture (sitting next to a standard iPhone) that this is no small toy. I think in my mind I had pictured a smaller, handheld toy similar to a panty vibe. Nope...this is literally big enough to sit on.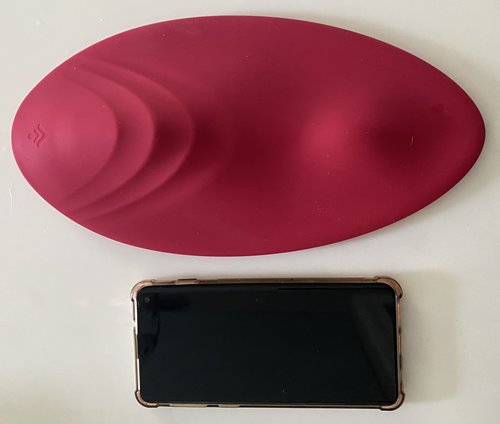 The toy is mostly thin and flat, except for two prominent areas - one for the vagina/clit, and one for the backdoor. The former is larger and textured (presumably for grinding against) and the latter is smaller and more subtle.
On the front of the toy there is a single button...hold it in to turn it on, and push it sequentially to cycle through various intensities and patterns.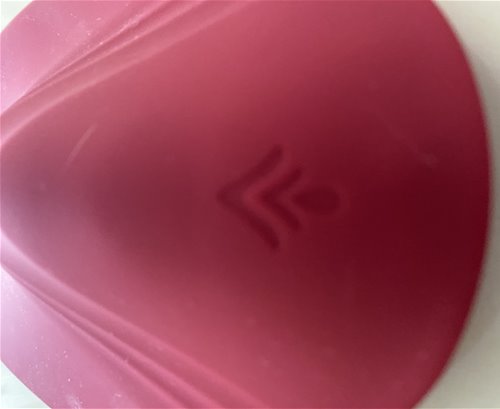 Flipping the toy over you'll find the magnetic charging port. Pretty standard...just attach the included charging cable to a USB charging port and you're golden!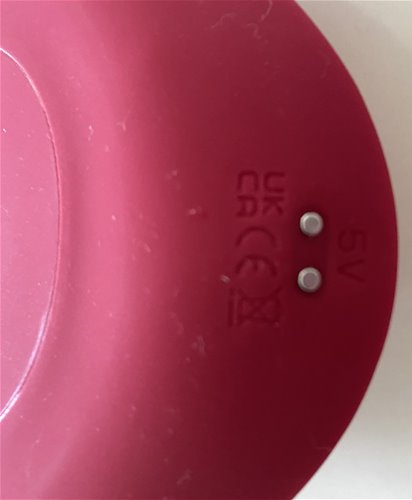 Experience
After unpacking and charging the Vibro Ride up I cycled through the various speeds and patterns. The first thing I noticed is that this is certainly not quiet. Nope, not going to use this in the car driving the kids around! Hmmm...maybe when traveling alone in the car... The second thing that I noticed is that the vibrations were very strong! They are accentuated in the prominent areas to stimulate the clit, and less so (but still strong) around the backdoor area.

Given that this is louder, I waited until later in the evening when the kids were in bed before sneaking into the bedroom and bringing this beauty out. We (my husband and I) were watching a show, but I figured this was more interesting than anything on TV. I wasn't subtle, placing this on the couch and snuggling down on it. I was wearing thinner PJs, and the vibrations were still very strong; easy to feel all through my nether regions. The rumble was still audible, but not so much with the TV on and me sitting on it. I have to admit this was very pleasurable!

He, of course, noticed all of this as he was watching me out of the corner of his eye and taking it all in. It wasn't long before I wanted to take this party to the bedroom. However, I wasn't done playing with my new treasure! I told him to slip out of his clothes and lie on the bed, sitting the Vibro Ride on his thigh. This allowed me to straddle him, grinding on the vibrating bumps. It also gave me free access to his member, which was very aroused watching the show (me...not the TV).

Although I did not cum with the Vibro Ride alone, I will easily admit it got me very hot, very wet and very turned on!
This product was provided free of charge to the reviewer. This review is in compliance with the FTC guidelines.
Thank you for viewing
Vibro ride
– clitoral stimulator review page!