Talk about being nailed...
The leisure is a wonderful slender dildo that is perfect for beginners. It is also perfect for some good anal play. The leisure is also harness compatible. It allows for more enjoyable play. You can take the leisure into the shower, and it can be fully disinfected. The leisure come with one of the most powerful bullets I've ever come in contact with in a vibrating dildo. That alone makes the leisure worth it in my book.
Published:
Pros:
Anal Friendly, Beginner Friendly, Silicone, Vibrates, Strong, Waterproof, Smooth, Harness Friendly
Cons:
To slim for some, Loud, Pointed end,
I've passed over this dildo time and time again. It did not scream "try me" so I kept passing it by. I was really excited when I was able to review it. When you first receive the Leisure it comes in the normal tantus package. The package is clear, so it may not be perfect for gift giving but, it does make pretty good storage. The package does not have too much information on it. It has just the basic information on it, such as it being silicone. The package is made of plastic, so it can break very easy you should handle it with care. When you open up the package, your leisure is sitting inside of a plastic mold. This is just there to keep your toy from moving around the package.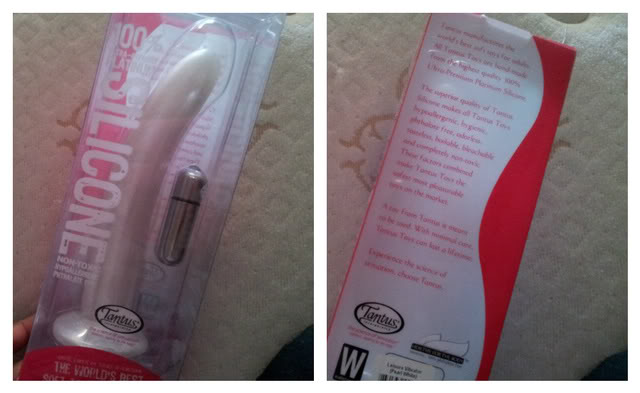 .
The first thing you notice about the leisure even before you open up the box is the size. The leisure is a thing of beauty. The leisure is very thin and long. When first looking at it, you think this would be perfect for someone who is new to dildos. I have to say that I agree. I think someone who is new to dildos would like it more than someone who in more into thicker dildos. You would also notice how perfect this is for anal playing. The slender size makes it appealing to those into pegging. The Leisure has a length of 7 inches, an insertable length of 6 1/2 inches, a circumference of 4 inches, and a diameter: 1 1/4 inches.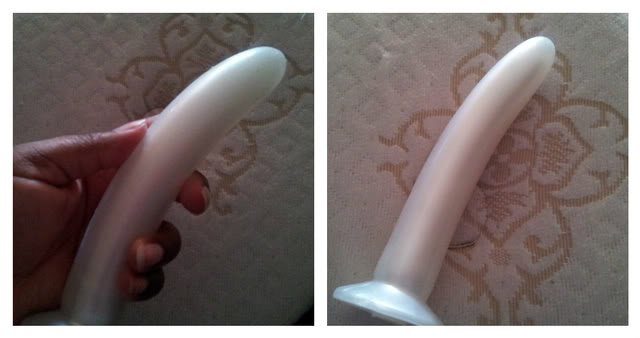 .
I can see how the leisure can be a hit or a miss with some people. When using it vaginally, it sometimes feels as if you are poking yourself. The think shape of it and the length of it does make it good for g-spot stimulation. I personally have not used it anally, but I'd figure the thin shape would be wonderful for p-spot stimulation, but just as when using it vaginally, I would think not properly inserting it could make you feel as if your poking yourself. Just this little note could be a huge turnoff for some people.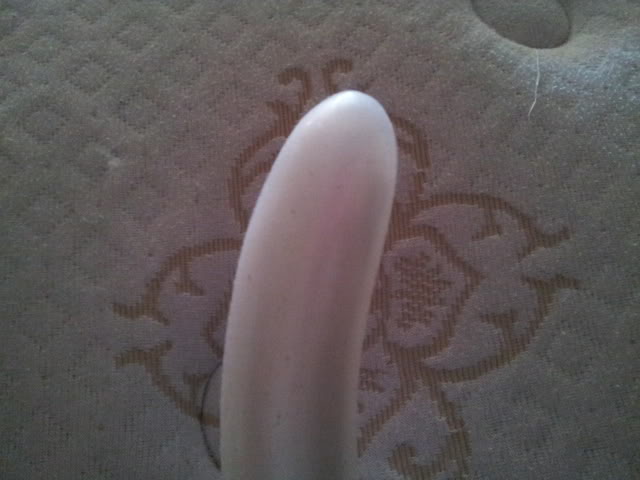 .
Another huge added is that the leisure is a vibrating dildo, and I have to admit it is one of the strongest vibrating dildos I've ever came in contact with. Even though the bullet only has one setting, it is by far a VERY good dildo. The bullet is about 3 1/2 inches in length and is made up of plastic. The bullet only has one setting which, is a high setting. It is ran by two watch sized batteries. This can be a problem only because not too many people have watch sized batteries sitting around. The only problem I have with the bullet is that it has a high pitched buzzing noise. The noise can be heard through the cover and maybe through a closed door if you are in a silent room. The vibrations can be felt throughout the whole dildo, but its mostly felt at the bottom. The vibrations are more of a tickle when they reach the top. So, its like it tickles your G and P spot. It' a wonderful treat.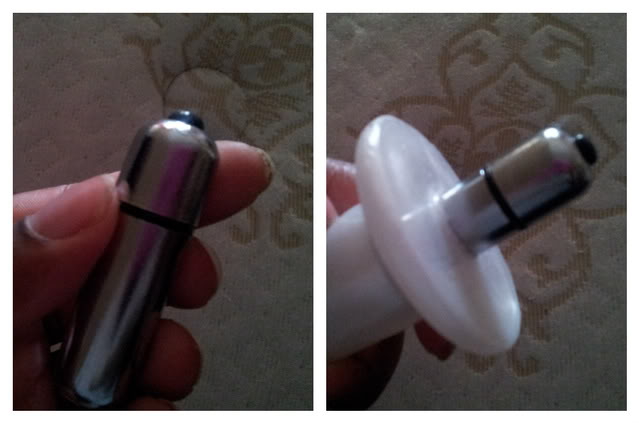 .
Experience
Continued...
The leisure is made out of silicone. Silicone is smooth and not porous. Silicone can be fully disinfected by boiling it for 3 minutes or by throwing it into the top rack of your dishwasher. You can also place it into your dishwasher. You can also wash it with mild soap and water. You can also wash it with your favorite toy cleaner. You should wash the leisure before and after every use. It is silicone, so it attracts a lot of lint and hair. When wanting to boil it or place it into the dishwasher be sure to remove the bullet. If you do not you WILL ruin your bullet. When wanting to wash your bullet, you should use your favorite toy cleaner, you can also use mild soap and water. The bullet along with the dildo is waterproof this allows you to use it in the shower or bath.
When using the leisure you should only use water based lube. Using anything else will ruin your leisure. Also, when using the leisure before placing the bullet into the dildo. You should add a small drop of lube before placing the bullet into the dildo. If you do not add the lube it will not cause any problems. It will just make the bullet a little harder to remove. Traveling with the leisure is pretty easy. You can store it in just about any size big and carry it out with you. The leisure is pretty flexible.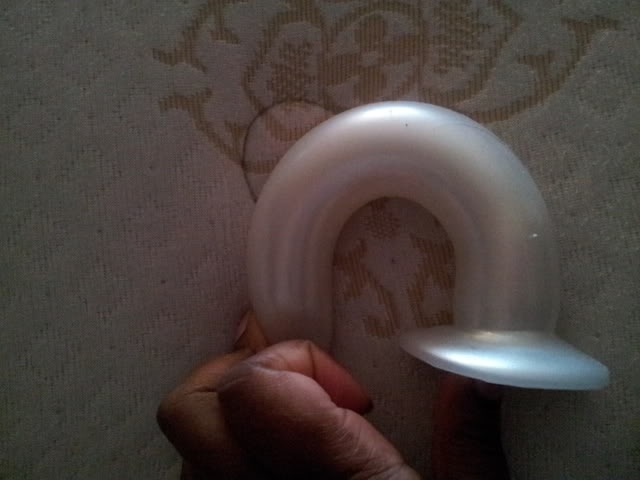 .
Experience...
When I first had it in my hands, I was a little worried about it. I did not think it was going to work for me. I was dead wrong. I enjoyed the leisure more than I had thought. When I took it out of it is package. I fell in love with the smooth texture of it. I can see how some people may not like the lack of texture, but I love it. Sometimes I crave things without texture. I have to admit it took me getting some use too. When I first used it, I poked myself a couple of times. I had to find the right angle to insert it in so that I would not keep poking myself. Once I learned that I had to insert it with the curve facing down, and then turn the curve up once it was in me. It would keep it from feeling like it was jabbing me. I do wish it was a little thicker, but I'm satisfied with the leisure.
This product was provided free of charge to the reviewer. This review is in compliance with the FTC guidelines.

Thank you for viewing
Leisure
– strap-on dildo review page!