Comfy legs but tired neck...
This is a very great product for the money. I do wish there were more padding in the neck strap. This would allow me to quit using a pillow in there to help out. It is quickly adjustable and doesn't take forever to get the straps on and situated for my size and height. it will work great for tall and short women. The straps can adjust to an array of sizes and heights.
Published:
Pros:
Excellent for hands free use. Ability to hit the g-spot easier, great accessibility
Cons:
Needs more neck padding
I must say that we hit a new level of sexual comfort once we used the Sex Sling by Sportsheets. It is nylon and faux fur materials. The pattern is a cheetah print.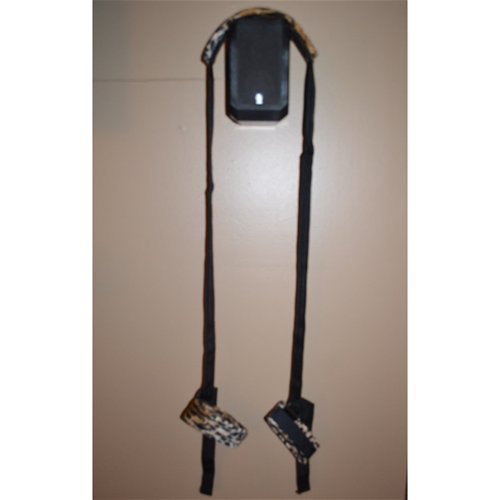 The length of the neck strap and ankle/leg straps 9- 3/4 inches long and 2 inches wide.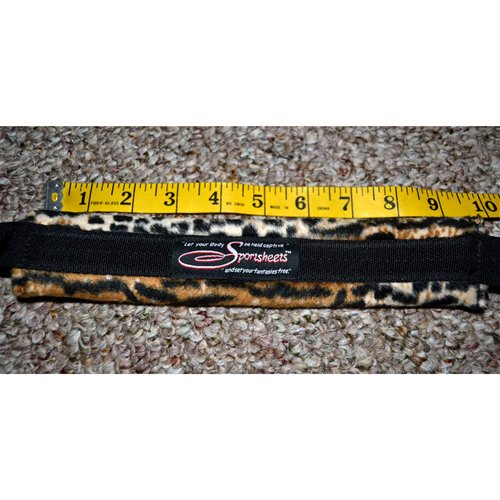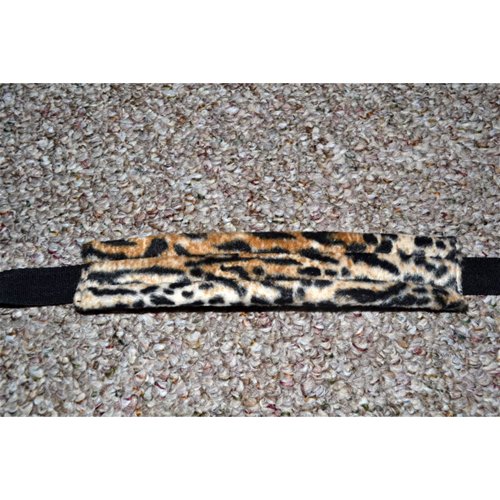 The fur and nylon total length for the ankle straps are 14- 3/4 inches long.
The longest length for each individual leg strap is 35- 1/2 inches.
The straps adjust all the way down until they meet the neck strap. Maybe you could come up with a fun and exciting way to use it like that!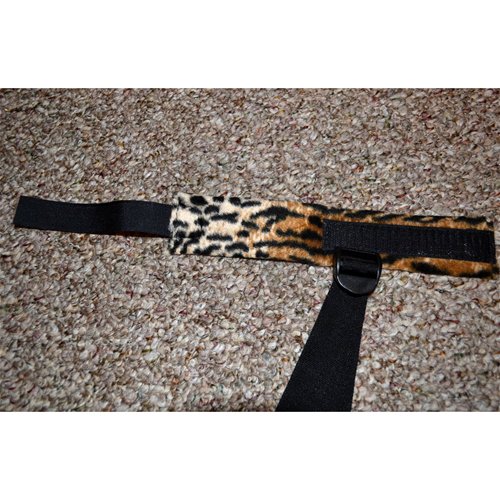 Imagine having a hands free way to enjoy sex with your legs up in the air and enjoy your partners thrusting deep inside and hitting that g-spot perfectly! You can achieve this with the Sex sling, BUT your neck may get tired in the process...
I tried to remedy that by putting it more towards my collar bone and then towards my back and this seemed to work out for me. I really liked the sex sling because now I could rub my hands all over my partners chest and stomach and play with his nipples while he was thrusting and hitting the spot just right. You can get exceptional g-spot play with this sling. The straps can be quickly adjusted to pull the legs up higher to be able to go deeper. You then have more time to be intimate and to explore a new found ecstasy with having your hands free. You can use your hands for toys or a vibrator or just for that good old fashioned finger and clit play.
I really liked how you can change the tension of the straps just by a quick pull. You can adjust both legs or just one. The straps adjust the tension on the other straps that connect to the padded ankle cuffs which are velcro and they are adjustable. You can start out with the straps lower and try out that sensation and then work your way up until your legs are at he farthest point back that you can take. Your partner will love this position as he/she will be able to go in very deeply. These straps work well for male or females and you can even use it for different positions which I will discuss in a minute. The adjustable straps work great for angling the hips to hit exactly where you want for the penetration that you desire.
The strap that is for the neck to rest on can be fixed to be more comfortable by adding a small, fluffy pillow or a small throw. You can do like I did and place it more behind the shoulders which helped out quite a bit and reduced my neck strain. My legs are pretty short being 5'2" so this works well for my partner and myself.
The more that the straps are tightened, the more the neck raises and the legs go back farther and open wider, the hips tilt back more as well.
The most amazing part about the sex sling is that my legs stayed put, high up in the air without any strenuous effort on my part. This in turn made the sex better and made it last longer and it was more fulfilling now that my legs weren't getting tired from being up for so long. You can hold onto the loose straps for extra security at times when you want to pull them up or down.
Since my partner didn't have to help hold my legs up when we were at it for a while, he had new ways to reach down and fondle my breasts and to rub on the clitoris. He also loves for me to rub my clitoris while we are using the sling. That is a big turn on for him and he has thanked me for ordering the sling because there is so much that we can accomplish now that we couldn't before.
The soft ankle cuffs were no problem for me. I was afraid of them itching me or digging into my skin. Once again this was not the case. We velcroed them a little loosely around my ankles and we went to town.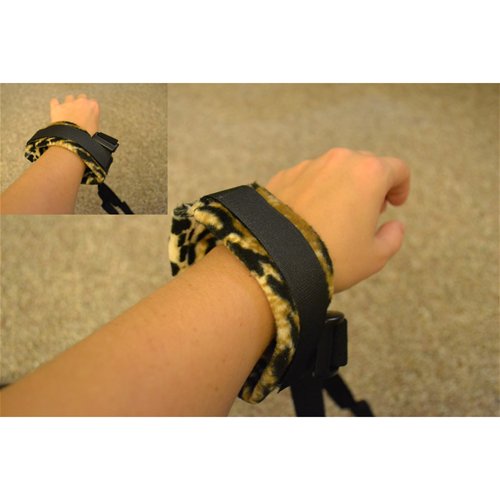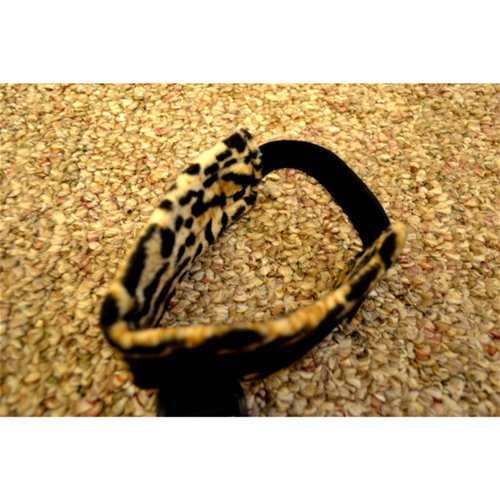 This sling would work great for a handicapped individual or someone that may have had a leg, hip, or back injury in the past. It takes the weight off and will allow for enjoyable sex. This sling surely helped with the sex cramps that we would sometimes get after changing up positions.
Older and younger users alike can use these because it takes the strain off of the back and legs and any age can appreciate this.
Experience
The best position that we found to use these in were the missionary position. We had an array of leg positions to try out in this position and they all felt good. Oral sex performed on me was the 2nd best thing about the sex sling. He kneeled at the side of the bed and my bum was directly at the edge. I pulled the straps back pretty far and he went to town. This was easier access and it opened me up for him to get to the vagina better. My vagina is very narrow so this helped me without having to open it up with my hands. It helps you to get into those hard to hold positions. This is very convenient and travel friendly. You can fold this up into a small package and tuck in a bag or even a purse. It is very lightweight at 2.9 ounces in weight.

We have used this before to put the neck part across his back and hold my legs up from the side of our couch. The weight of my legs were on him but he said that it was fine and didn't cause any discomfort. I am sure there are other ways to use this sling. Just get creative one night and see what it has to offer.
There is one flaw and that is when the straps need to be loosened, there is no easy or quick way to do this. You must stop doing what you are doing and take off the straps and adjust by hand. I found this out one night. Usually we use it for a little while of that and just take off the sling straps all together and go into something else. This has helped with the problem of stopping in the middle of intercourse to unfasten everything.

I would hand wash and hang to dry. I wouldn't want it getting tangled up and ripping.
Follow-up commentary
22 days after original review
I still like the sex sling and it still provides great support. I love the new ideas that we have some up with. There are many great features to this sling and you can explore many position options with it.
This content is the opinion of the submitting contributor and is not endorsed by EdenFantasys.com

Thank you for viewing
Sex sling
review page!