Cool But Not My Style
They were not at all what I expected them to be, and my partner didn't enjoy the sensations he got from it either.
Published:
Pros:
fun thing to experiment with
Cons:
too hot, too tingly
Before using these condoms I decided to read reviews to see how they would be. I didn't believe what they said so I had to try them for myself. I like to be adventurous, but this was quite the adventure!!! This really does feel like fire, but not in a good way! This was totally not expected! I thought my hair was going to be sticking up like the commercial, but instead it burned the heck out of my vajay-jay. First it felt like there was the hottest chili in there, then at the end like a breath mint! I do not recommend this condom, it is definitely a waste of money! Neither my boyfriend nor I liked this product due to the fact of the sensations of the fire were way too intense. The hot side had a very intense burning feeling while the icy side was surprisingly bearable. We have tried many condoms in the past and this was by far the worst and we have discontinued the use of these immediately.
At first I could feel the cold however sometime later it switched to warm which was oddly uncomfortable. My woman parts felt like they were on fire after sex until I showered. Reviewers' statements about these condoms smelling after sex is true. If your into trying new things go for it, but shower after. :)
My experience with this product wasn't at all what I expected. I was expecting an unusually warm sensation followed by a cool or tingly sensation, but the fire sensation was not enjoyable. It got unbearably warm almost like a burning sensation. The cooling sensation on the other hand, was not as bad as the fire. It was more enjoyable than the fire.
My partner on the other hand didn't like either of the sensations. He says that the fire sensation is a burning feeling also and the ice is tingly and not what he would consider enjoyable. He refuses to use this type of condom again.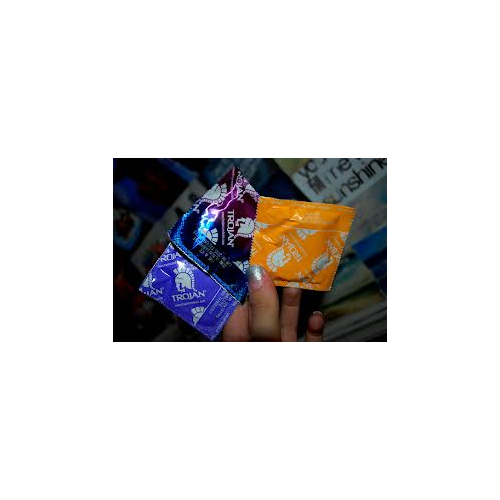 This content is the opinion of the submitting contributor and is not endorsed by EdenFantasys.com

Thank you for viewing
Trojan pleasures fire & ice
– male condom review page!