Playboy Ultra Thin Condoms; Stay Safe In Bed and Feel Like Hugh Hefner!
Playboy condoms come in elegantly and pleasantly designed packaging. Very much information is included in each box as compared to any other condom I have tried. The condoms themselves have some flaws in design such as being too short in length, not enough lubrication, and too thick in material. Allthough I still consider them a high quality product.
Published:
Pros:
elegantly designed packaging, jam packed with more information than most condoms, long shelf life.
Cons:
Too thick for ultra thin, too short in length, not enough lubrication applied to the condoms.
When these condoms arrived I was truly satisfied with the appearance of the packaging. With the stylish colouring, theme, and clever design I was intrigued. To me Playboy Condoms look like the ultimate gentleman's condom. The clever pitch that is on the box is "The second skin of your safe pleasure". I was soon to find out if this pitch was true. Included in each box is three (3) premium latex condoms. The width of each condom is approx 54 mm. Each Playboy condom is made from premium quality latex, and for quality, and safety, individually electronically tested. The condoms have a long storage life, they expire in the year 2015 as stated on the box. When storing the Playboy condoms (like any other), should be stored out of direct sunlight in a cool, dark, place, and temperatures of 100 Fahrenheit or higher should be avoided. If any additional lubrication is used with Playboy condoms it should be water based only as any other kind of lubrication will deteriorate the condom and cause it to be ineffective. It should be noted that Playboy condoms (once again, like any other) does reduce the risk of HIV or AIDS, STI's, and pregnancy, but do not completely eliminate these risks. STI's can also be spread by other forms of sexual contact, not just the head and base of the penis.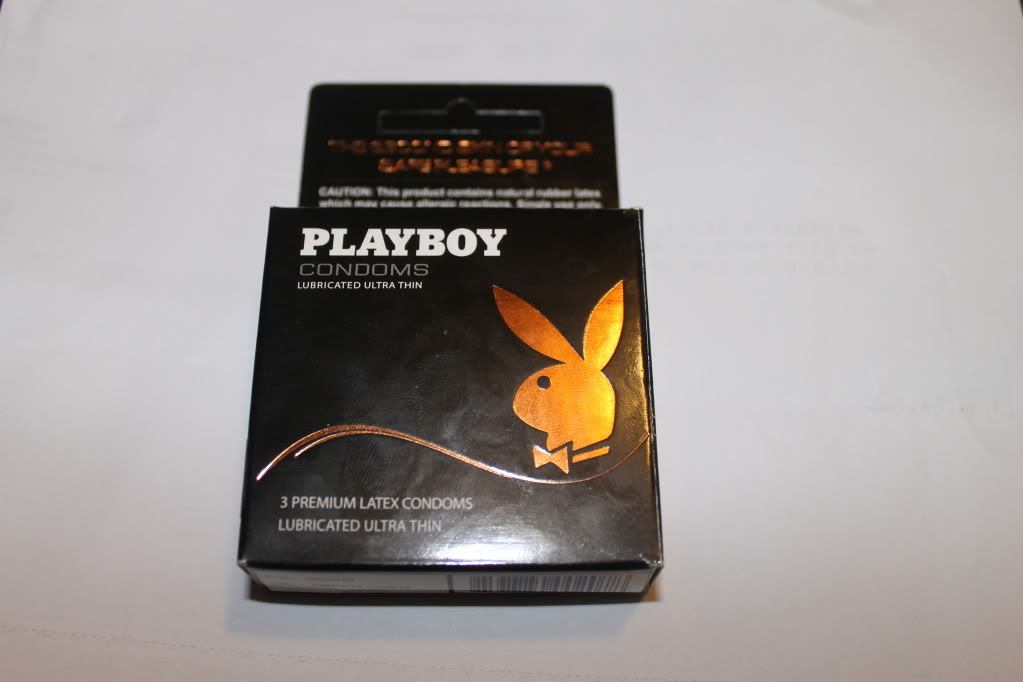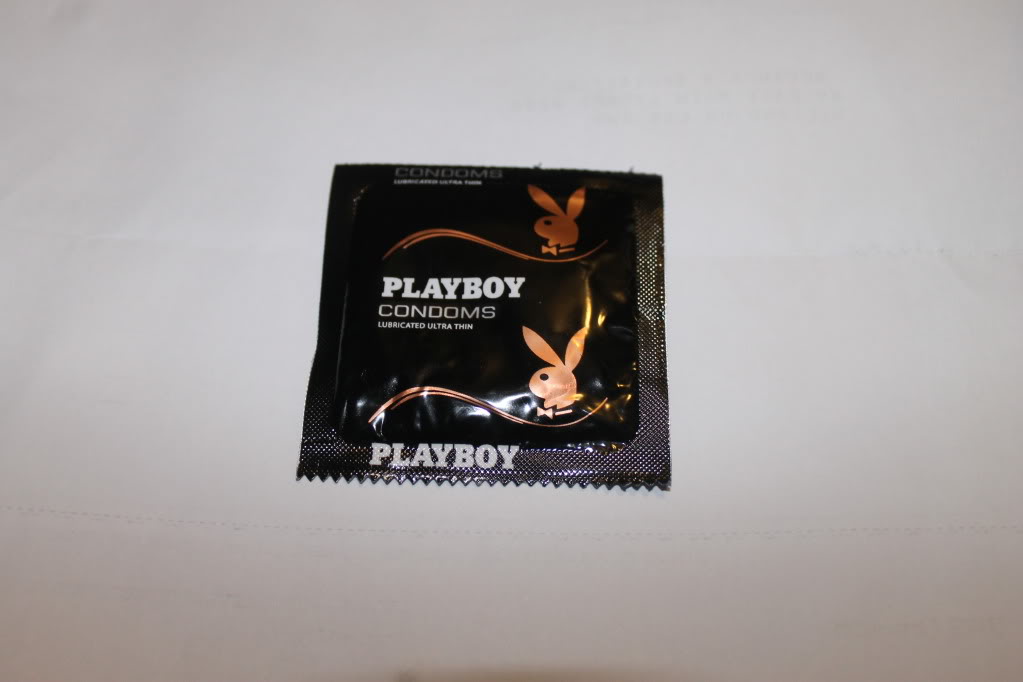 Included inside the box, along with three (3) individually wrapped condoms, was the most clever and informative information package I have ever seen sold alongside condoms. It does not only offer directions for use, effectiveness of condoms, but also a chart that lists all the different methods of birth control and the percentage of unexpected births alone and when used in conjunction with one and another. After seeing this I believe that all condom companies should be including packets with their condoms with this much information.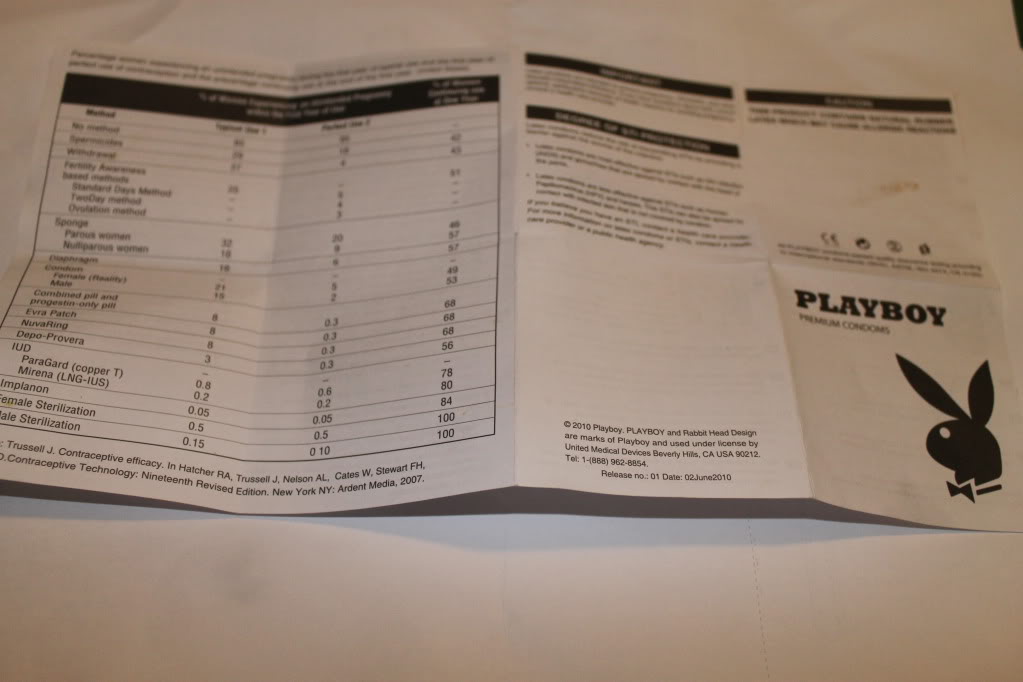 When I tried these condoms out, my partner slipped one on me with ease. I did notice however, that unlike any other condom I have used, the length of it did not cover my entire penis. It was about half an inch short.So if your penis or your partner's penis is longer than average, these condoms may not be long enough for you. When using the Playboy condom for intercourse I noticed a few other factors I disliked compared to my favourite brand of condom. The condom itself was not as thin as a Durex Sensi Thin. I also believe the manufacturer could have used a little bit more lubrication on the condoms after about 15 minutes of use the condom was dry.
Overall this condom is the second favourite condom of mine out of any condom I have tried. I think that Playboy and United Medical Devices had a clever design, packet information, and safety testing, but could have spent more time on the actual condom design.
Follow-up commentary
2 months after original review
I've since finished off this box of condoms. They are just basic lubricated condoms. These condoms haven't fully impressed me, but they get the job done. They effectively protected me against STI's, and provided a form of birth control.
This product was provided free of charge to the reviewer. This review is in compliance with the FTC guidelines.

Thank you for viewing
Ultra thin lubricated condoms
– male condom review page!