Stamp of Approval!
If you're looking for a good, basic condom that allows you to really feel your partner, this is the condom for you. Lacking all the bells and whistles of fancy condoms, these bring you back to the basics of enjoying everything that's going on.
Published:
Pros:
Thin
Lubricated
Basic - no extra features
Cons:
No features for those that may want them
My boyfriend complains a lot about how uncomfortable condoms are and how little he can feel with them on. We've tried tons of different condoms. Some he says are ok, but in the end he just ends up taking them off out of frustration. These are the first he actually kept on and said he liked! Stamp of approval!
For me, they felt great. I actually did not really notice the condom at all while having sex! I feel that is a very good sign for those looking for protection, but not a barrier of feeling. These condoms are very thin and not textured at all so you can feel every bump, vein and curve of your man. No extra added features for either party other than lubricant, which I feel was good enough. We still used our own lube for added slickness, but these did the trick.
They are made of latex, so ladies and gentlemen with latex allergies, be aware! These are not the condoms for you!
On the thickness scale, Trojan rates these a .05mm. I'm going to be honest and tell you that I can't tell the difference between a .05mm and a .06mm. So, maybe I'm not the best judge for condoms, but if you aren't a condom junkie with tons of experience, I'm betting these will do the trick for you.
In terms of durability, these are a winner! They stayed on my man without slipping or shifting around. No worries about losing these either! My man is 7 inches with about 1 1/2 inch girth, fairly average. They did not feel too tight or too loose on him. There was no breakage, popping or any of those dreaded condom accidents. In fact, when finished, we pulled the condom around, stretching it this way and that just to test it's limits. Even with a significant amount of pressure applied, this condom stayed strong!
Like most condoms, there is a reservoir tip at the top for semen. Enough said.
All in all, if you are looking for a basic condom that allows lots of feeling without the bells and whistles, this is a fairly inexpensive, good option. Give the 3-pack a shot. If you really like them, buy more!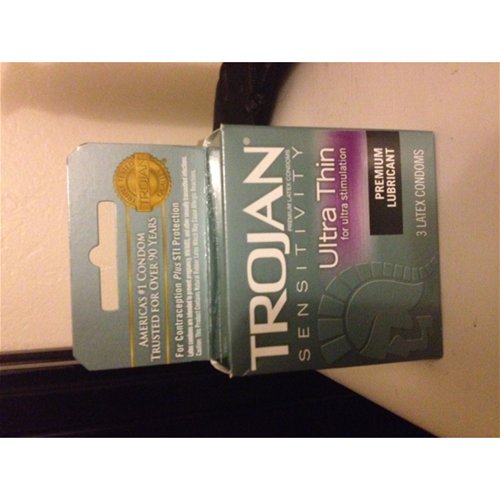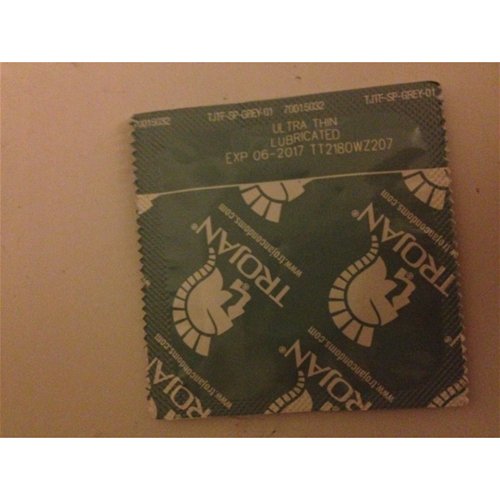 This content is the opinion of the submitting contributor and is not endorsed by EdenFantasys.com

Thank you for viewing
Trojan ultra thin lubricated
– male condom review page!