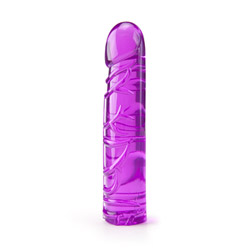 Handheld realistic jelly
Flexible realistic dildo
by EdenFantasys
Looks Like A Power Ranger Villain's Part but It's Ok
Overall, it's very well-built it's just a little odd to me. The way the bottom is it looks like it's meant to be like pegged on a strap-on or something, but it has no ability to be used as a strap-on. I honestly did enjoy the product overall but honestly, it's not something I would normally choose myself because of the way it's shaped, but it's definitely going to stay part of my collection the tip is very nice compared to the tips on some of the other items.
Published:
Pros:
Has a very pretty color to it and the TPR material is amazing.
Cons:
It's a little too stiff for me in my opinion like it's almost as hard as a rock.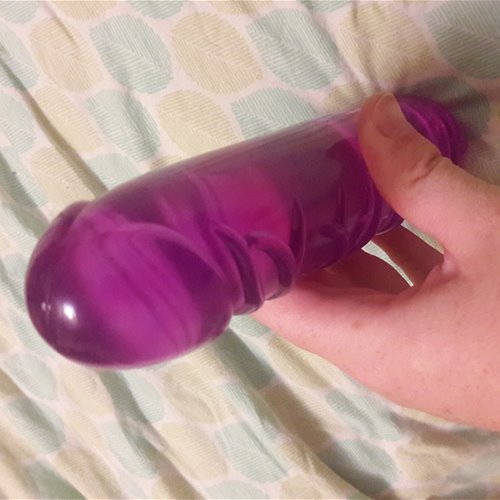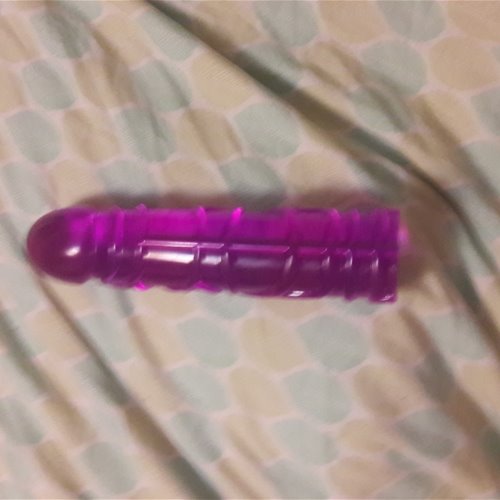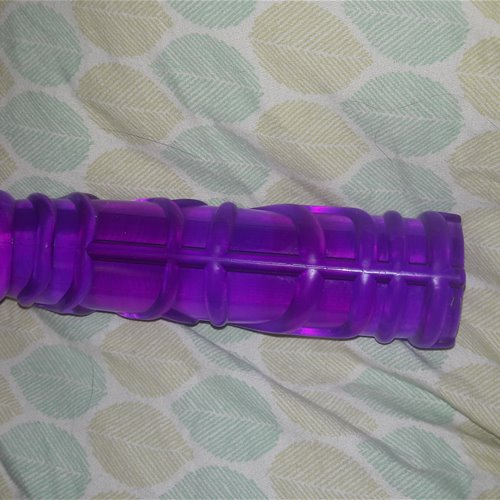 I will say the texture is odd to start with. It doesn't feel very human-like, but that is not the worst thing in the world. My main complaint is that it's very very stiff it's not something that you can just like a slide in there and list that you're used to having stiff toys otherwise you're going to be quite a bit of lube. Honestly, it's not the worst thing in the world I honestly love the purple color obviously I have said this on numerous reviews before I love purple the really weird thing. I did find the little texture strips on the front side of it near the tip very odd to me looks almost like alien genitalia, but I guess it's okay. It's just it's not quite what I expected, but it's not bad at the same time those ridges actually make more pleasure and make it a lot more fun at some points depending on how you're using it. To me the first time I used it, I really had to get a lot of lubricants out because I'm not used to having such a stiff item to use. But it's honestly awesome feeling once you get the hang of gripping it's hard to grip because it doesn't have a suction cup or any sort of handle to it or any gripping that's easy to do, but once you get the hang of it, it's pretty simple.
As per usual of course, I want to make sure that you all go based on your own opinion don't just go off of mine. Because you know you never know exactly what you're going to like unless you test it for yourself. I honestly like the material it doesn't smell bad, so that's a good thing.
Experience
I actually recently got dumped Again by my significant other, and it's become really difficult. I had my 21st birthday recently, and he completely forgot about my birthday. I was kind of upset, and then this came in the mail. It was a nice surprise, and so I have course decided you know what I might actually test this out I have a glass of wine sitting here with me. And you know I have my lemon wine, and I'm just like you know what screw it. I'm going to use it. I'm going to test it, and now I'm not going to wait till later. I'm not going to wait until he comes back I'm going to use it by myself, and I don't give a flying crap. And that's exactly what I did that night I used it, and I watched a few movies I watched a rent the musical and just ignore the world, and it was fun.
This product was provided free of charge to the reviewer. This review is in compliance with the FTC guidelines.
Thank you for viewing
Handheld realistic jelly
– flexible realistic dildo review page!