As tame as a stroll in the park
The Leisure lover isn't a bad vibrator. It may not work for everyone; some may find the vibrations to be a little weak. The Leisure lover is waterproof, so you can take it into the bath, or shower. It runs on one double A battery. The end is perfect for pin point stimulation. It comes with a string that it attached to the end, so that you don't lose grip of it when using it.
Published:
Pros:
Handle, Heart pendent, Color, Quite, Beginner friendly, Waterproof,
Cons:
Texture, Weak vibrations,
Leisure lover has to be one of the weirdest toys I've ever used. When I say weird, I'm talking about the shape, and design of it. It looks like a stick of bubbles. I was curious enough to give it a try. When you receive the Leisure lover, it comes in a very decorated box. The toy is in full view so it may not be perfect for gift giving in a public setting. The box is covered with bright colors and designs.
I have to admit; the box is very pleasing to the eye. The box is made of a hard plastic. It does have some information on it, but just looking at the toy, you can tell what to do with it. When you open the Leisure lover's box, it's sitting inside of a plastic molding. The box can be used as storage if you like, or you can place it in your toy box.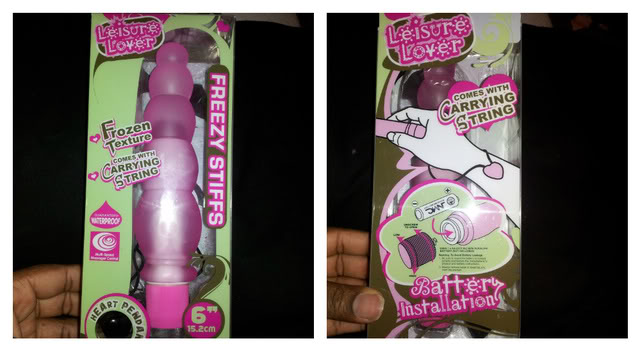 When you have the Leisure lover in your hands, the first thing, you notice about it is its texture. It has a bubble texture that is smooth, other then it being bubbled. For some reason, when I first looked at it, I thought it was going to be harder than it actually was. When you have the Leisure lover in your hand. It has the feel of jelly with the nasty smell.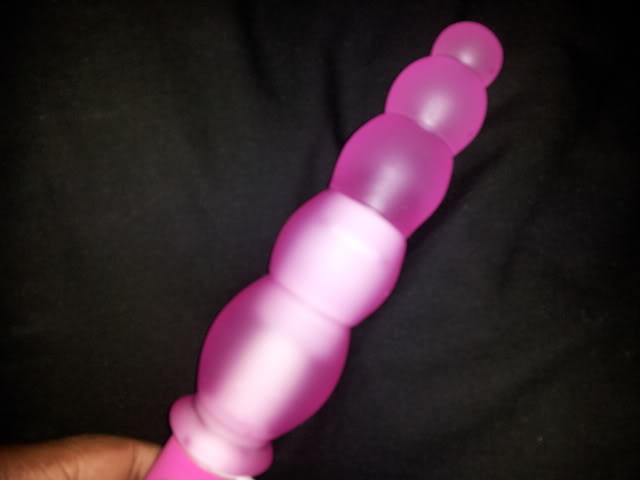 The Leisure lover is made of Phthalate Free PVC. Phthalate Free PVC is made from food-grade material its hypo-allergenic, and Latex free. When needing to clean it can and should be cleaned with warm water and antibacterial soap. You can also use your favorite toy cleaner. When using it with lube, you ca use it with water and silicone-based lube. The texture does have a slight drag, so you may need to add a little extra lube when you are using it.
Leisure lover is a traditional vibrator that is perfect for anyone. It doesn't matter if you are a beginner, or someone who has been using toys for years. Leisure lover is waterproof so you can take it into the shower, or the tub. The Leisure lover is lacking in the vibration department. It doesn't have many settings. It just has your normal low, medium, and high. When putting the cap back on, make sure to place it back of tight so when you are using it in the shower, you don't have to worry about getting water in it.
It's operated by a turn dial at the bottom of the toy. The vibrations aren't the loudest, but at times do seem a little buzzy. It runs on one double A battery. It is pretty quiet; you can barely hear it through the covers. The controls are very easy to reach, and doesn't require you to remove the toy to change the setting.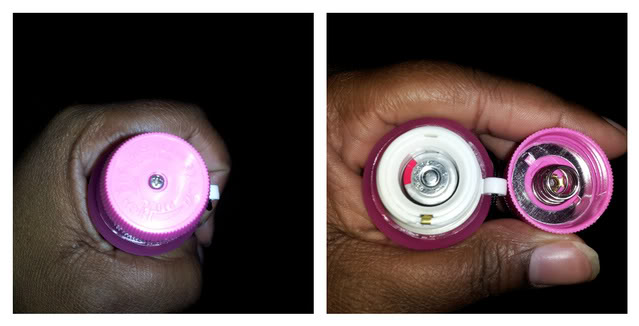 The Leisure lover isn't the biggest toy it has a length of 7 1/2 inches, an insertable length of 6 inches, a circumference of 5 1/2 inches, and a diameter of 2 3/4 inches. The rather normal size makes it perfect for anyone. I do have to admit; it doesn't give you a full feeling. It's about the length of a hand held gaming system.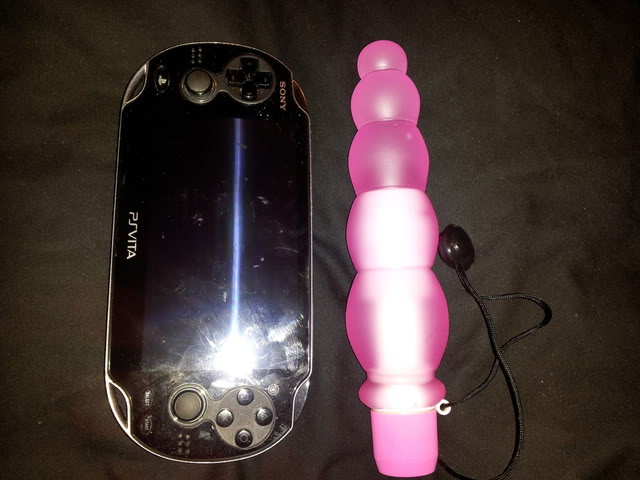 The texture bumps on the Leisure lover doesn't really add any extra stimulation, at least it didn't for me. I can say some people may not like the bumpy feeling it has when it's moving in and out of the vagina. The texture isn't overwhelming in the least. The head of the leisure lover does come to a point, and should be used with caution. This tip can also provide the perfect pinpoint stimulation. The Leisure lover can be used anally, but when using it anally I'd recommend using caution, and using it anally with a partner.
The Leisure lover also has this neat added feature. It has a carrying string on the end of it to put around your wrist. It also has a cute little heart pendent. This is an added plus because it keeps you from losing your toy when you are using it. You don't have to worry about it flying out of your hands. When wanting to travel, the leisure lover is not bad to travel with. It doesn't take up too much space inside of your bag.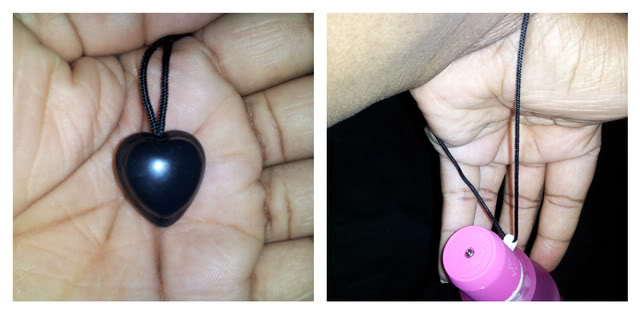 Experience
I personally did like the Leisure lover, but it isn't my favorite. The vibrations are rather quiet, but they aren't strong at all. This makes the perfect warm up toy, and unless you are really sensitive, this may not be able to get you off. It personally wasn't strong enough to get me off. I had to switch to another toy. I also didn't care for the bubble design. I wasn't a fan of the way it felt going in and out. I do wish it had more settings. It was a huge let down that it had the normal low, medium, and high.
This product was provided free of charge to the reviewer. This review is in compliance with the FTC guidelines.

Thank you for viewing
Leisure lover
– traditional vibrator review page!