Charming Silk
Key Charms Silk from Jopen is a fun, cute little vibe that can help add some spice to your sex life. It doesn't matter if you're flying solo or with a partner; I bet you'll really enjoy this gem. It's affordability and quality is also a huge plus factor!
Published:
Pros:
Small
Travel friendly
Powerful
Silky
Cons:
A little loud, but that can be looked over
Button control too easily pressed while in use
This cute little vibe is sure to give you a fun time. This one is called Silk. It's larger than a bullet but definitely smaller than a full size vibrator. For me it isn't thick enough to do much in the way of vaginal stimulation but it's certainly good for a tease! It won't reach your G-spot, but that isn't what this toy is used for. I find it best used for clitoral stimulation. It isn't the strongest toy I've ever used but it really packs a punch. It will certainly get you off and leave you feeling great but it's also a really nice to use as a teaser.

This is the first item I've bought from Jopen; I've always heard great things about them. I had high hopes with the Silk and needless to say I wasn't disappointed! I bought it with the sole purpose of using it while making love since I am one of many women who have trouble reaching orgasm through vaginal sex alone. He likes holding it on me so he gets to control when I can orgasm. I think he has a little too much fun at times!

The exterior of this toy is silicone which makes up the sheath. Under the sheath is a plastic (ABS) tube and the battery is placed in that. The cap that covers the tube is made of the same plastic but silver-coated to match the stainless alloy button.

The great thing about this toy is the fact that it only needs one AA battery! The info included states that it should last 1.5-2 hours which is pretty good in my opinion. It is 3.5 inches long and you can insert that whole length since it doesn't include the button. I would be careful doing this because it really is short! The circumference is 3.75 inches with a diameter of only 1 inch. The info says that the average sound level is 38dB which is whisper quiet. I really don't find this vibe to be whisper quiet! In fact, unless you have your hand wrapped around the top then it's actually very noisy! This isn't a problem at the moment for me but some may find that bothersome and could possibly distract you from the mood.

It has no odor and, as is expected with silicone, is very soft. It lives up to the name of silk and is also waterproof. I love it because it's extremely easy to clean and care for. And as this toy is mostly used for pin-point stimulation the care is even easier than most. I tend to use toys wipes to clean this one because it's so simple to do. You can also use soap and water or another type of toy cleaner.

Storage is also very easy as the Key line comes with a black bag to store the vibes in. Just be sure not to throw any other silicone toys in with it. It's best stored alone as it will keep lint away and keep the toy very clean. I really love the fact that the bag came with it.

The product page says that the texture is ribbed but I wouldn't go that far. The ribs are extremely small and I don't really feel them while in use unless I'm touching them with my fingers.

There are five patterns and I enjoy them all. They are listed as high, high 2, tease, pulse, and throb. I usually find myself using the high options but the patterns on the Silk aren't much different than any other vibe.

The only complaint I have about this toy is the button control is SO easy to push and change the pattern. You barely have to touch it and it'll change! This got annoying as I neared orgasm and I'd lose it and have to start all over. Turning it off is also another simple feature of the Silk. All you have to do is hold the button in for three seconds and it will turn off regardless of where it is in the vibration cycle.

The quality of this vibe is superb considering the price and size. It has the feel of a very expensive toy and given that most of Jopen's toys are pricey I think they've kept up the trend of well-made toys while keeping the price affordable on the Charms line. I'm extremely excited to buy more of their products!
Experience
I really can't say enough good things about Silk. It's super smooth and silky. As I said this lives up to the name! It's really fun to use solo or with Hubby. I enjoy using it more with him though as he loves to tease me! I adore this vibe and I'm looking forward to collecting all the others as well!
Here are some pictures for you.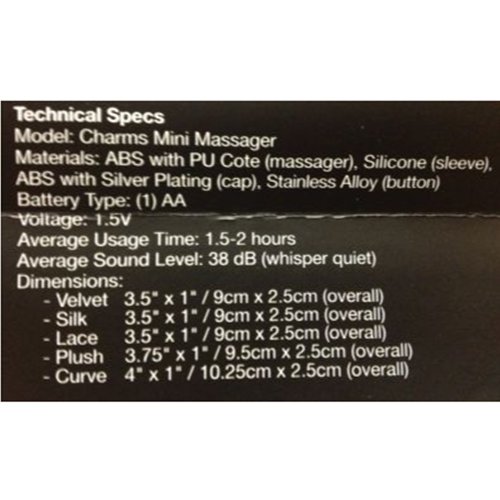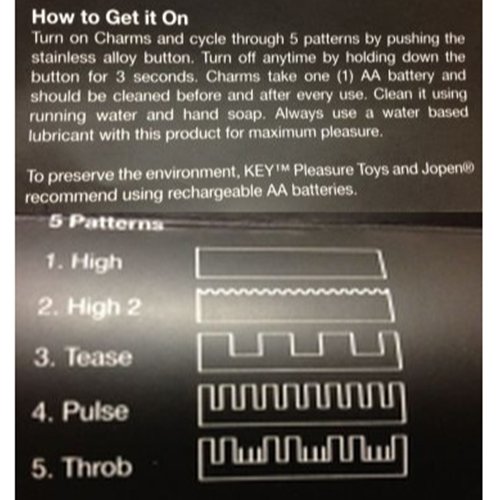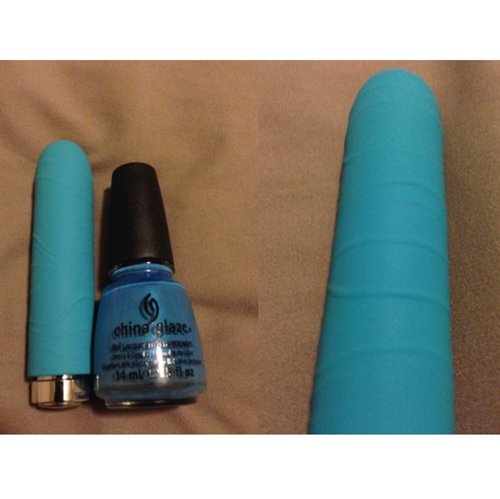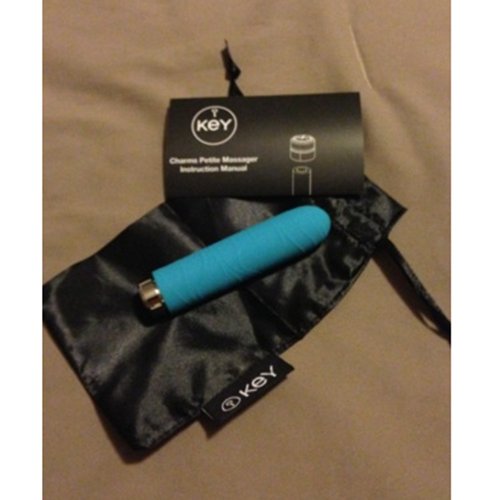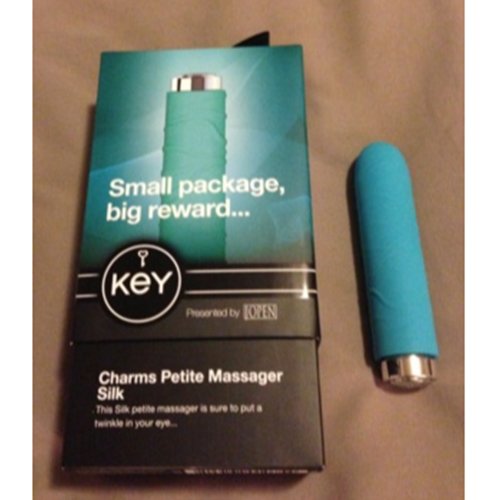 Follow-up commentary
12 days after original review
With the short battery life, I've had to go through several battery changes but I still really enjoy this toy. It's helped me to achieve orgasm while making love with Hubby and I know he likes to use it on me as well. Like I said before, he loves to tease me and this little gem is a great teaser!
This product was provided at a discounted price in exchange for an unbiased review. This review is in compliance with the FTC guidelines.

Thank you for viewing
Key Charms silk
– discreet vibrator review page!