It's white, but it fits so right!
Oh my gosh this was so worth it and very exciting! I got this item for a free assignment so I only spared my time, but I'm so glad I did. Just an altogether great item.
Published:
Pros:
Comfortable fit, sexy, great price, different size choices.
Cons:
The tie strings in the back.
This sexy chemise/thong combination is very comfortable and sensual on the skin. It's surprising, seeing how it's a fishnet piece, but it honestly feels close to a suede material. This piece isn't irritating and doesn't make you itchy. The g-string is the same way, just plain comfortable! I had a little trouble tying it, but when I finally got this little number on I seriously felt so comfortable and sexy. If you have any hand conditions like carpal tunnel or arthritis you may have some difficulty getting this tied, so it may not be the right item for you. I honestly put the item on backwards, tied it loosely, and turned it around once tied. Being a goof I am, I actually checked out how it looked backwards and the result wasn't too bad, but not too sexy either. My nipples did poke through the holes, which in my opinion is normal with fishnet. But that issue was easily fixed with nipple pasties to add a little more tease and comfort. When my hubby came home from work and saw me he didn't even bother to take it off! To me that's a good enough reason to love this chemise.
This particular chemise comes in your choice of white or red; both come with matching g-strings. The white one (the one I'm doing this review about) comes in sizes small, medium, large, and extra large. The red chemise comes in one size fits all for 90-160lbs. The chemise does stretch, but too much stretching could make the item fit awkwardly. Anyhow, I got the white and in extra large. I have wide hips plus I'm not tiny, but I could've went with the large. Probably because of my body shape. The fit for size honestly depends on your shape and how you would like it to fit. I have a pear shape body, as most dress stores would say, and I like my fishnet dresses to fit semi-loosely so that the fishnet holes don't look stretched.
I'm 5' 5 1/2" and about 190lbs and the chemise starts just below the neck and ends just under my rear, which I measured to be about 23 1/2 inches long. My bust is a 38D, waist is 41 inches, and my hips are 45 inches, just for an insight on the fitting. In my opinion the chemise ends perfectly under my rear and compliments my breasts, as well as my skin tone. I would assume that on a smaller woman this item may be longer; due to my wideness it's shorter. But either way it's the perfect tease and a sexy way to show off what you got!
I washed this item by hand with cold water and mild soap, then put it in a tied pillow case and tossed it in the dryer by itself. It's still intact and did not shrink. I put it on and measured to be sure. There is no doubt that I will wear this again and again. I feel very satisfied with this item, although it is a DreamGirl product and I absolutely love them. Next time I may spice it up with some white thigh highs or a garter, but I look forward to wearing it again!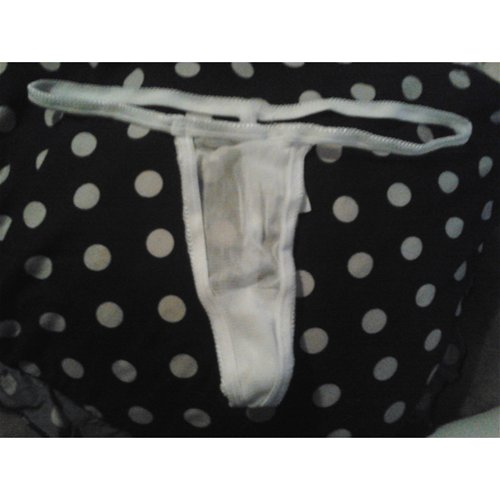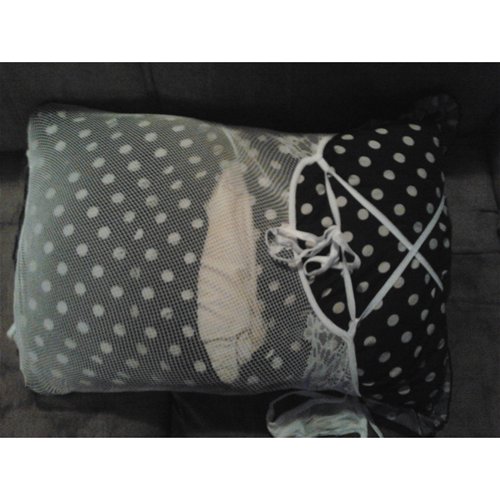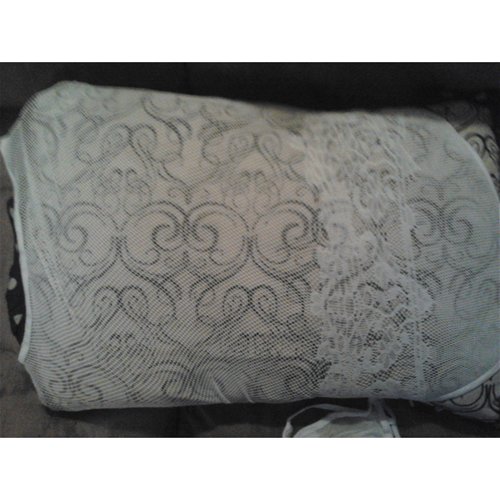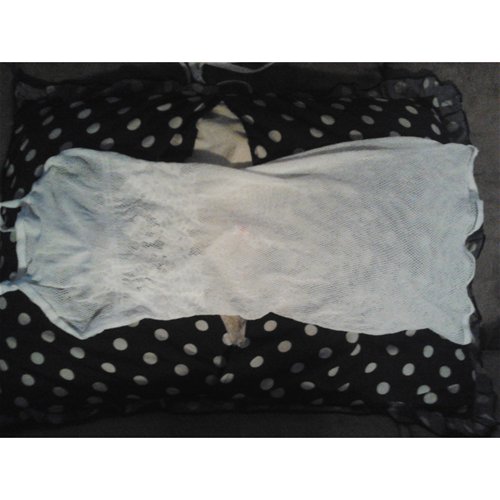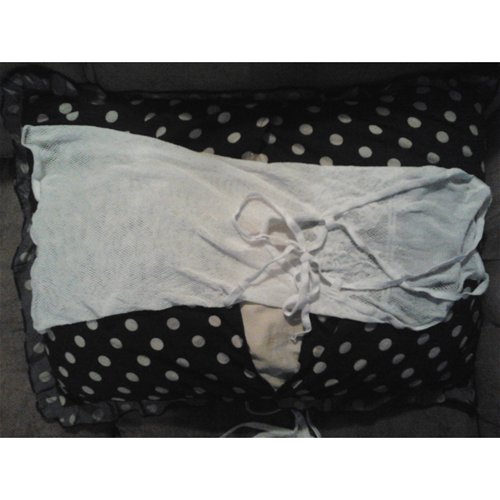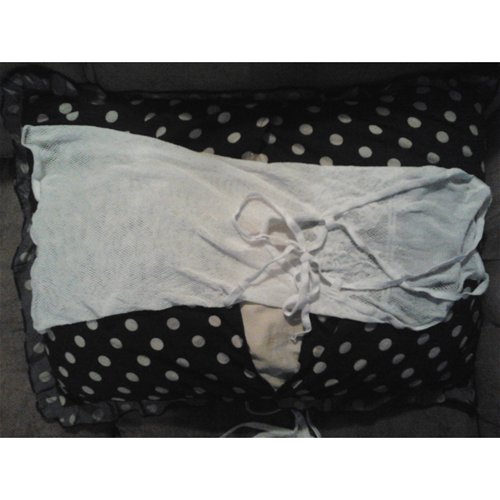 Experience
My hubby and I had a great experience with this fishnet dress. I felt very sexy as well as comfortable, and the reaction I got from the hubby just lit the fire! I just think the item could do away with the strings in the back. It's just too hard, and asking the hubby to tie it would be a mood breaker. You wouldn't have the same reaction as you would doing it yourself. I ordered this item secretly and put it on while the hubby was at work so when he came home he got a surprise. His words were "Baby, that's sexy!" and I'm sure the rest you can imagine however you please. The item never even made it off my body, and usually they do to assure no damage, but this item held up very well.
Follow-up commentary
7 months after original review
This lingerie piece is comfortable, and easy to get on and off. I liked it when I saw it, when I received it in the mail - and I still do! The only thing I don't really like still is having to try to tie the back of it or having the hubby help, because that takes away from the surprise. But that doesn't mean it's not worth the excitement, because it is, for sure!
This product was provided free of charge to the reviewer. This review is in compliance with the FTC guidelines.

Thank you for viewing
White chemise and g-string
review page!