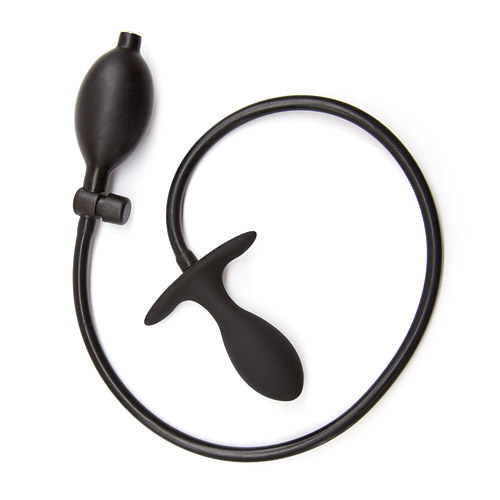 Swell vibro booty
Inflatable butt plug
by EdenFantasys
Lots of Swell very little Vibro
The Swell Vibro Booty would make an excellent trainer anal plug for first-time users. I believe it would be a disappointment to experienced anal players. If you're looking for a plug to give you that nice full feeling in your ass, the Swell Vibro works nicely for that.
Published:
Pros
Small size, great for first-time anal players, easy to clean and care for.
Cons
Once inflated you can't feel any type of vibrations
I was glad to see a new member of the Swell line of toys available. I have tried the Swell Plug, the Swell Vibrating Sleeve, and both my wife and I have tried the Swell P-Spot and enjoyed them all very much. The last one I tested was the Swell Plug, and one of the recommendations I put in my review was to put a vibrator in it. So imagine my surprise when I saw the new Swell anal toy had a vibro ball inside of it. I couldn't wait to try it out. The Swell Vibro is made of high-grade silicone, so it's easy to clean and should only be used with water-based lubes.
The day the Swell Vibro arrived, I opened it and was surprised at the size of it. The Swell Plug was rather large but tapered nicely for easy insertion; the Swell Vibro was about half the size of the Plug and rounder. I have to say due to it's small size and its ability to expand, The Vibro would be an excellent anal toy for first time anal players. Due to the small size, it's easy to insert; and you can inflate it slowly and adjust its size. Now to the vibration part. When I removed the Swell Vibro from it's package, I could feel the Vibro ball rattling inside it. This was good and with it inserted in my little ass I could feel the ball rattling around, and it was a very nice feeling. But when I inflated the Swell Vibro, I could no longer feel the ball or any vibration. When the outer surface of the Swell Vibro expands, the plug portion containing the Vibro ball no longer touches any part of your anal cavity. Thus, no vibrations. The Vibro did feel great in my ass while it was inflated but due to its small size, it falls short of hitting my Prostate like its big brother the Swell plug did. Long time anal players may be disappointed with the Vibro, but it would be great for first time players.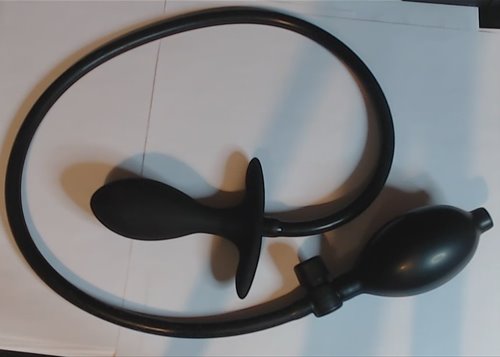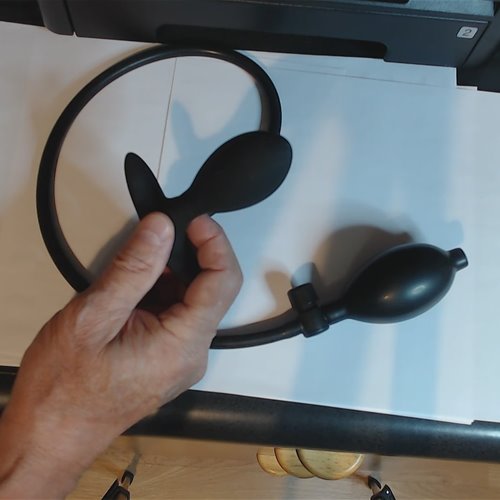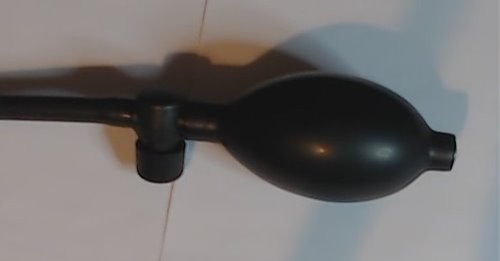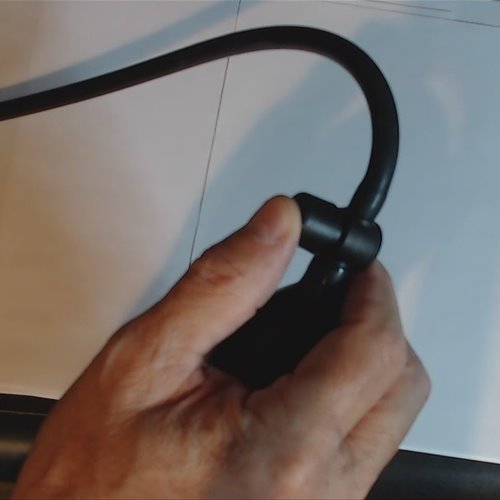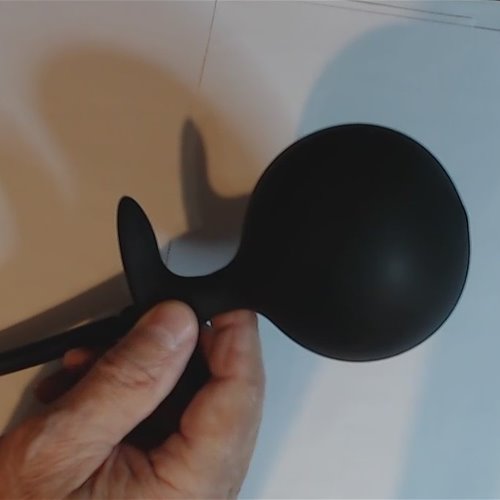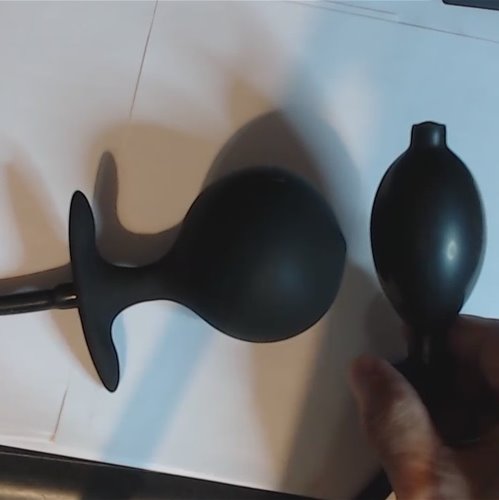 The inflation bulb is easy to use and has a pressure release button that deflates the Vibro quickly.
Experience
As I said, I was very excited to try an inflatable anal plug with some form of vibration in it. So, when the Vibro arrived, I wasted no time in unpacking it and cleaning it well. I like the fact that it had a vibro ball instead of a battery or rechargeable vibe in it. I didn't have to wait for it to recharge. First, I held it in my hand and shook it, and I could feel the vibro ball rattling inside. I have other toys with vibro balls in them and have pretty much enjoyed them all. With a dab of water-based lube on the tip, the Swell Vibro popped right into my eager little ass. I walked around a bit and simulated thrusting as if I was fucking my wife and I could feel the mild vibration; now it was time to pump it up.

The bulb used for inflating the Vibro is on a long hose, so it's handy to use. Before I inserted the Vibro, I pumped it up to what looked like a pleasurable size, about ten pumps. With the Vibro in my ass, I started to pump. Ten pumps had me feeling a nice pressure in my ass. That's when I realized number one, it wasn't hitting my prostate at all, and number two, I couldn't feel the vibrations at all. That's when I realized that the inflatable part of the Vibro was pushing my anal walls away from the plug with the vibro ball in it and no matter how I moved or jumped around there was no vibration at all. My wife isn't into anal play much, but when she gets home, perhaps she will try the Vibro out and see how it would work for new anal players, and I'll let you know.
Follow-up commentary
4 days after original review
Well, my wife finally got home, and I showed her the Swell Vibro. Her first reaction was that it was cute and smaller than the other pump up plug. She said she'd give it a try if I had my cock in her cunt with the Vibro in her ass. No problem, we got naked, she sucked my cock hard while I fingered her cunt nice and wet, then she got on her hands and knees. I shoved my cock deep into her wet cunt and then slipped the lubed up Vibro into her round tight ass. She said it was comfortable, so I told her to start pumping it up. As she pumped the Vibro up, I could feel the pressure increasing on my cock as I fucked her. I was surprised she pumped it up as much as she did, it was really making her cunt tight on my cock. She admitted it was really feeling fantastic and said it made my cock feel even bigger in her cunt. I was pounding her, and she was rocking back into me screaming and moaning how great it was when all of a sudden, her tight cunt exploded showering my cock and balls with hot cunt cum. She kept rocking into my cock still squirting on me I couldn't hold back and filled that cum shooting cunt with my hot, white, cum. I do believe we both enjoyed the Swell Vibro a lot.
This product was provided free of charge to the reviewer. This review is in compliance with the FTC guidelines.
Thank you for viewing
Swell vibro booty
– inflatable butt plug review page!