Sexy, if a little too delicate.
These are an inexpensive foray into the world of unfinished stocking tops. They're gorgeous but delicate and they snag quite easily. However, they're certainly worth throwing down the few dollars for. Pair them with a garter belt and some killer black heels.
Published:
Pros:
Sexy, low price point, recyclable packaging.
Cons:
Durability issues, slight imperfections in the fishnet pattern.
There's just something beautiful about unfinished stocking tops and the way they look when the garter pulls them up.
Having said that, Leg Avenue's fishnet stockings with unfinished tops were a natural choice for us to try next.

These stockings are 100% nylon. What this means is that they won't absorb sweat as well as cotton does. So, after a long night of lovemaking or a 6-hour club session, these might get a little itchy. Having said that, their stretchiness is quite superior because they're nylon, so that should at least make up for something. There seems to be an elasticky band around the top (although it's not wide like a regular stocking band).
The toe is not reinforced but the material is dense enough that toes shouldn't be poking out uncomfortably.

Because these stockings have unfinished tops, the elastic is not very strong and they are designed to be worn with a garter belt. They don't stay up very well without them.
These will fit anyone 90-160 lbs. (so says the packaging). Judging by our experiences we'd be inclined to agree. They stretch quite long, and we'll say that with the necessary garter belt anyone from 5 to 6 feet should be able to wear these pretty comfortably. For OSFM stockings these are quite nice.

Here's where we started to run into issues. It could be my male, rather unkempt fingernails, but I've foundd that these snag easily when it comes to cuticle contact. Additionally, the pattern isn't woven as well as it could be, leading to small deformations in the fishnet pattern here and there. It's not terribly noticeable from afar but up close you're bound to notice these little imperfections. We've found loose threads here and there but no visible tears to date.
Garters also have a tendency to stretch the material as they pull the stocking up. This process does leave a somewhat lasting pull stretch on the stockings.

What can I say? This goes well with garter belts.
Coquette's Stretch Lace Garter Belt
is always a pretty safe choice.
Dreamgirl's Katarina lace garter belt
is also a good choice should it ever come back into stock. I'll list these and others in the suggested similar items at the bottom of the review.
Shoes should be easy. A sick pair of black heels or anything strappy will do the trick.

These came in a pink and black relatively durable (and well-printed cardboard sleeve). Inside is a plastic sleeve that holds the stockings wrapped around a cardboard insert. It's not the classiest affair but not bad as far as stockings go. On the packaging is some minor literature about suggested fit (90-160 lbs), wash advice, and the fact that they're made in Taiwan. There are of course pictures of a model wearing them, although I find her garter belt to be a bit frumpy. The packaging is fully recyclable.

The package suggests warm hand washing, using non-chlorinated bleach and only if necessary, drip drying, and no ironing. Nylon fishnet stockings are a delicate affair (these especially so) and being careful with them and washing them by hand is likely the best method of preserving them, although they're not too expensive to begin with. Stash them in your underwear drawer or lingerie chest or what have you.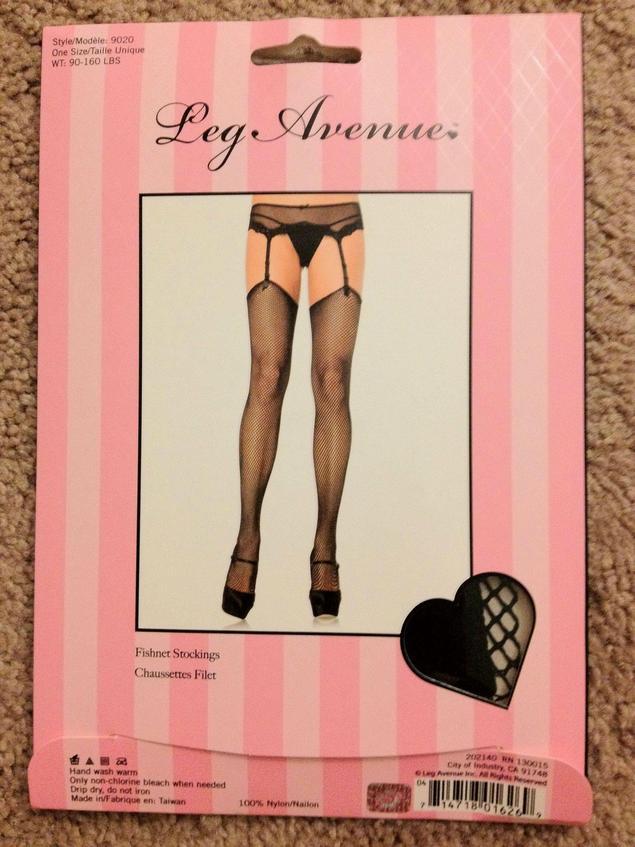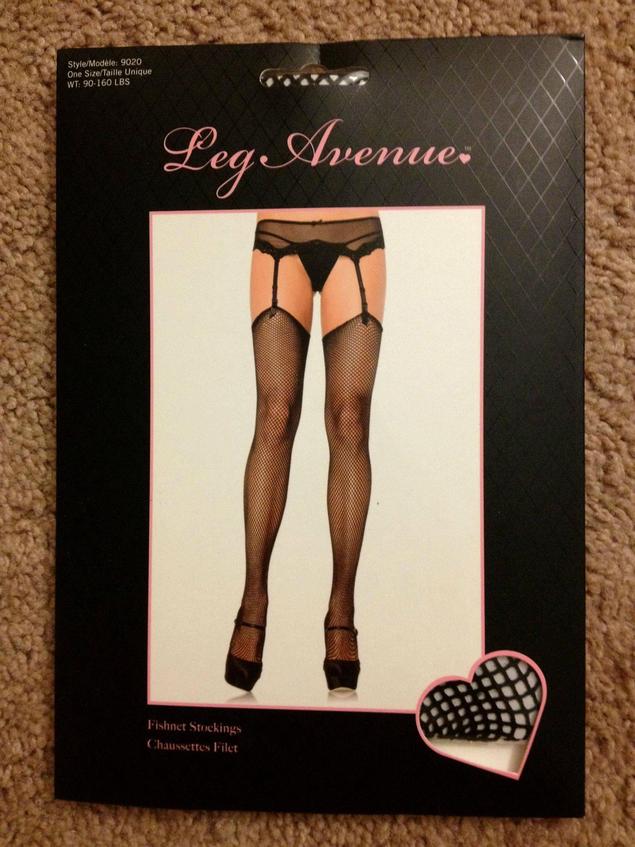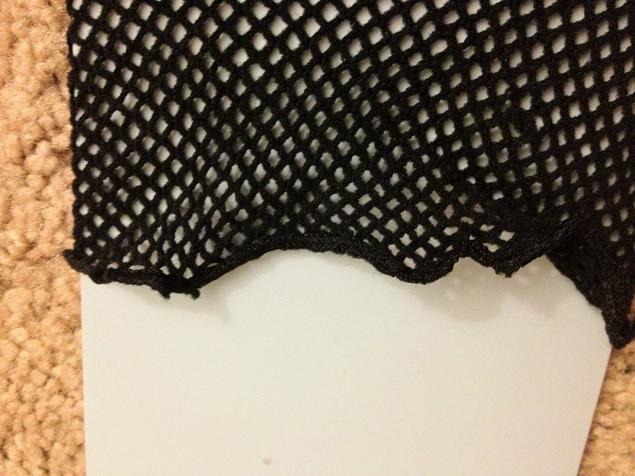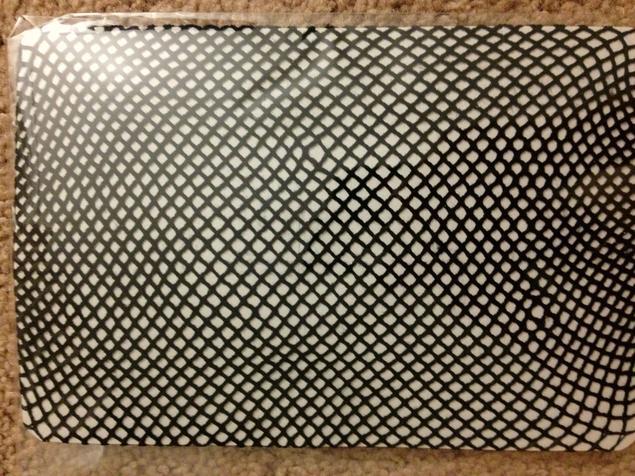 Apart from durability issues we really liked these. We found the unfinished top and the price point quite sexy. It's a small pity that they're not as durable as we would have liked them to be, but they weren't a serious investment to begin with.
Experience
The girlfriend is 5'5" and these fit her pretty well. The stocking tops hit her about mid-thigh and the rest of it would be a bit below that.

These are getting three stars from us simply because they're not very durable. We have to be careful with them on and when the going gets rough in bed no one likes being careful. They are quite sexy though, apart from that.
This content is the opinion of the submitting contributor and is not endorsed by EdenFantasys.com

Thank you for viewing
Fishnet stockings
review page!