White gloves for hot love
If you are looking for a pair of nice feminine gloves that can be worn with almost anything and everythere to bring new zest to your image then wrist length lace gloves are totally for you. They will bring new senses into your bedroom and make you look trendy outside of it. Beware if you have sensitive skin - they can be uncomfortable.
Published:
Pros:
Can be worn in bedroom and outside of it
Matchable with almost any outfit
Affordable
Cons:
Can be itchy and uncomfortable if you have sensitive skin
Come in one size
Use

Wrist length lace gloves may be weared for various occasions. You may wear them in a bedroom during costume role play to complete the image of nurse or maid or waitress or some other character. These gloves will also make a great match to some nice lace lingerie set. You can go further and wear them out. Lace gloves are trendy - they were noticed in many designer collections and on celebrities. Lace gloves can match many outfits of various styles - starting from an evening dress and ending with a beach-style top and shorts.

Material, color, texture

The wrist length lace gloves are made of a nylon lace, which is a synthetic polymer. As you know pantyhose and thigh highs are also made of nylon, because this material is strong, tough, resistant to oils, greases and solvents and also hypo-allergenic. Nylon also has high abrasion and weathering resistance.

The wrist length lace gloves are soft and strechy. The material combines lace weave and fishnet. The weave is smooth and soft and the fishnet is more harsh. If you have sensitive skin the harsh part of these glove may cause you discomfort and itchiness. If you ask me, my skin is not very sensitive and I have no discomfort wearing these. I weared them for eight hours straight once - this time was enough to be sure.

The wrist length lace gloves come in two colors - black and white. I have the white ones. The color is perfectly white and even.

Due to the material being lace you can see through it. Lace weave areas are almost not clear and the fishnet areas are very clear. The seams that connect gloves parts are completely visible, which is inevitable because of the lace material, but they do not spoil the appearence. Generally, the finger part of the gloves is more on the non-transparent side and the wrist part is more on the transparent one. The good part is that your nails are not very visible and if your manicure is not perfect noone can notice that. So if you don't have time for correcting your manicure, just wear the gloves.

Maintainance

My pair of gloves is white, so it's quite easy to besmirch them. Still I managed to wear them couple of times with no need of washing. The good news is that the wrist length lace gloves are very easy to wash.

If you want your lace gloves to last you should wash them in sudsy water at 30 degrees. You shouldn't use a scouring powder, tumble, dry clean or iron them. The tag says to hand wash the gloves separately in luke warm water, drip dry, do not bleach.

You also may use a fabrique softener in order to make the gloves more soft and reduce discomfort and itchiness - that helps a little.

Size

The wrist length lace gloves come in one size fits most. Their whole lengh (from the middle finger to the end) is 9 inches. The wrist width is 3.5 inches. Finger lengh is 3 inches for the middle finger, about 0.2 inches less for the forefinger and annulary finger, 2.3 incehs for the pinky finger and about 2.6 inches for the thumb. The width of the middle finger area is about 1 inch. It's hard to tell the circumference measurment, but it's about 2.36 inches for the middle finger.

My middle finger is 2.2 inches in circumference, middle finger lengh is 3.1 inches and hand circumference is 7.87 inches. These gloves fit me very good. The wrist could be little smaller, but I'm ok with that, because it looks alright and doesn't give me any discomfort. They also strech a little, espesially on the fishnet area, but not too much so if your arms are a little bigger - don't worry, they will fit. You should pay attention to the finger size, because they are quite small and short, but the wrist is big and loose. If your hand is smaller than mine they might be big for you.

Performance

I really like these gloves. I wear them mostly outside. They make me look and feel very feminine, soft, delicate. They can compliment pretty much any outfit and bring new zest to it. They even provide some hygiene saftety (not much, but still) if you are to hold some rails or something like this in public places. And of course they are good for the bedroom time. My ex-boyfriend considered them really cute and he really enjoyed when I was touching him in these.
Experience
The wrist length lace gloves appeared to be quite durable. I weared them for a considerable amount of time already and they still look like I just bought them. Note that the fishnet part is too easy to catch on something, so you should be very careful with rings, zippers etc. I caught mine couple of times not too strong and nothing happened to them, but if you are not careful you can get a loose stitch or even tear them.
When I bought these gloves I didn't think about any specific occasion to wear them. I found several outfits to match, but I didn't wear them very often. Couple months later I was invited to the retro-style party. I had some troubles with creating a proper image and then I remembered about my lace gloves. They matched just perfectly. They made my image complete and fully appropriate for the occasion. So I recommend you to have these - you never know when you may need it.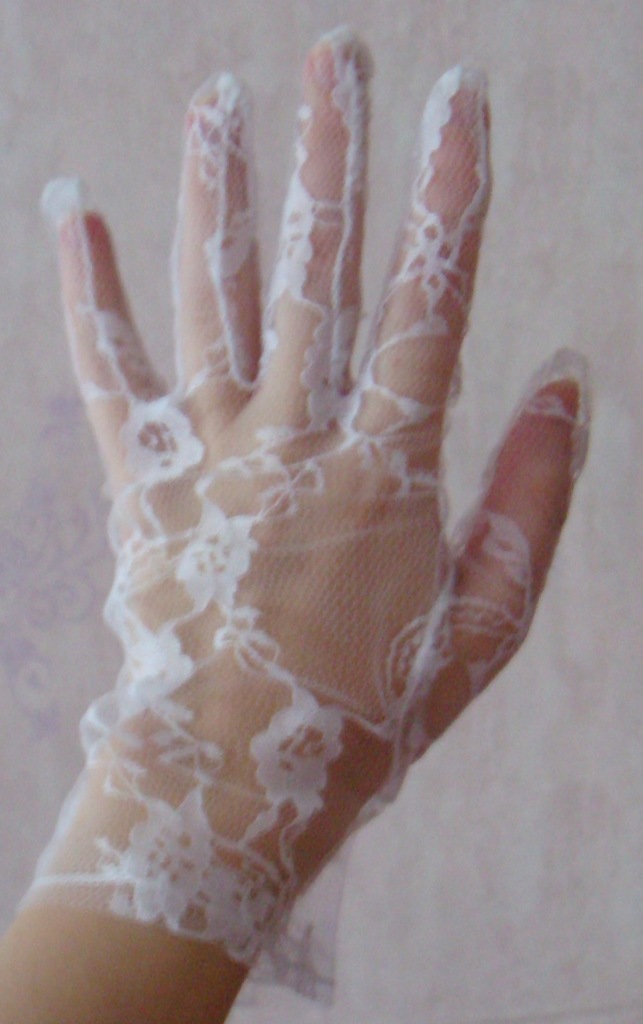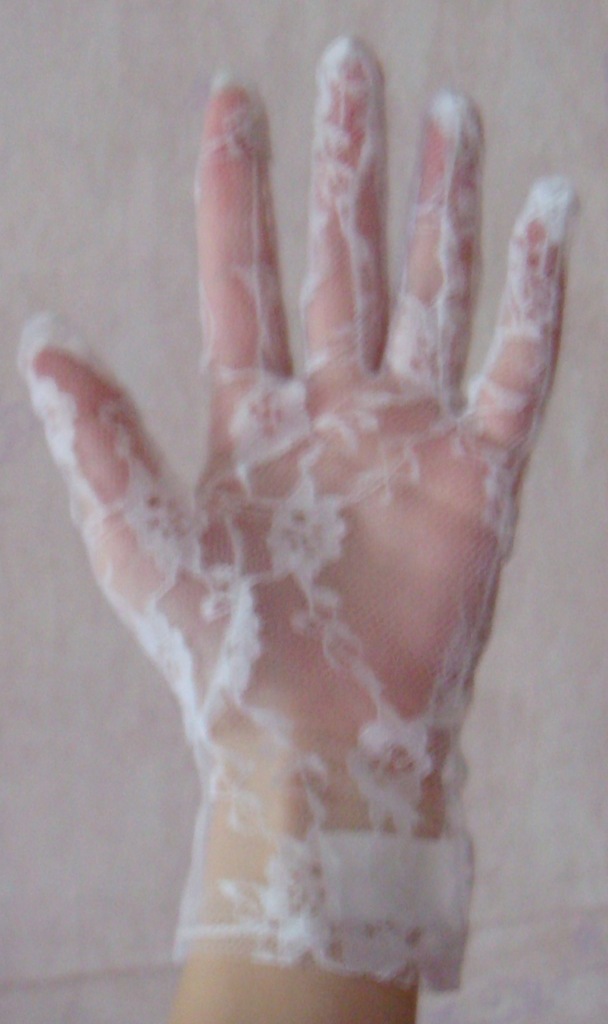 This content is the opinion of the submitting contributor and is not endorsed by EdenFantasys.com

Thank you for viewing
Wrist length lace gloves
review page!