Wow, this is a NO
This dress is sexy with a great design in both the front and back opening. Some might not like that much cleavage showing, and it can be short in the back. That really depends on how you wear it. There is no support for your breasts. To me it wasn't worth it due to the fact I couldn't get it to fit me right.
Published:
Pros:
Sexy design, Open back, Open front
Cons:
Runs big, Unable to get it to fit right, No support, Might show too much cleavage for some
I bought this Keyhole Front Dress because I liked the design and color. I also like Espiral and the things that they make. I had to return this dress. I first got an XL, and now I have a M. The XL was way too big on me. I am disappointed with this dress. Even though it's a M, the top is too big. I couldn't get the top to go like it is suppose to look. I don't feel it was flattering on me. Also, when I put the dress on, my husband said he could see my butt crack through the dress. I really don't want people seeing that through any dress I wear.
Use:
The Keyhole Front Dress is a mini dress designed to wear. You can wear this dress out in public to a club, parties, bar, or anywhere you feel comfortable wearing with your girlfriends or spouse. This dress can be worn in the privacy of your own home if you're not comfortable wearing it in public.
Material/Texture:
This dress is made from 93% Polyester and 7% Elastan(Spandex). I like the texture of this dress, it has a very soft feel to it. It feels especially good on my body. I really liked how it felt overall. The dress didn't have any bad odors to it, it only had that new clothes smell.
Design/Shape/Size:
The design of this dress is a halter with a keyhole front, open back, and mini skirt bottom. The dress also as ruching on the skirt part of the dress. The halter top has draw strings so that you can adjust the keyhole. You can make it bigger or smaller, but you will not be able to make the hole small enough to close it completely. The front also criss-crosses to make the keyhole affect. The back also criss-crosses at the bottom before it hits the mini skirt part of the dress. There is an elastic band that connects the top of the dress to the mini skirt of the dress. The bottom of the dress has a ruched effect to it, which you can adjust if you want a lot of it or a little of it. You can stretch the dress down so that it isn't a mini skirt. The dress also comes in black or yellow. I haven't seen the black so Eden Fantasy must only sell the yellow. This dress comes in S, M, L, and XL.
Espiral lingerie sizes:
Bust (in) Waist (in) Hip (in)
Small 34- 25- 34
Medium 36- 27- 36- what I got
Large 38- 29- 38
XLarge 40- 31- 40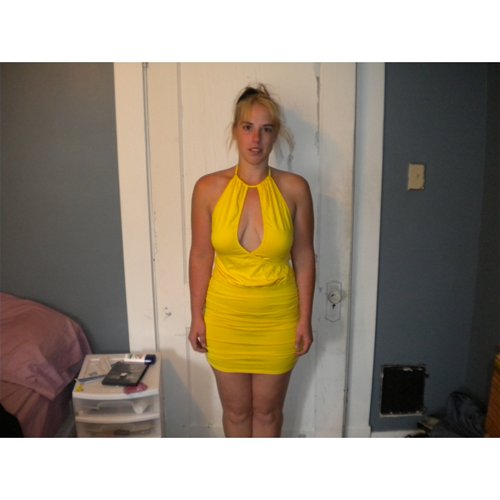 My measurements are Bust (in) 36 Waist (in) 27 Hip (in) 42 Torso (in) 13.
The dress should have fit me until you get down to the hips. I'm thick from the hips down to my big booty. From my neck to end of the dress, it was 32 inches long in the front. For the back of the dress, 33 inches is how short I feel comfortable with. The key hole is 9in from the opening to when it closes. The back, from where the string tie is to when the opening stops is 17 inches long. It is 20 inches wide from side to side of the breast, which is the most open spot on the dress. The length of the dress when it's not on is 34 inches and can be stretch to a length of about 45 inches. The string was longer than the measurement I have, and mine goes to 60in.
Functions/Performance:
This has a drawstring you can decided how much or how little cleavage you want. You can make the dress longer and still have ruching. As for the performance of this dress, I think it would last a person a long time. I really stretched this dress and I didn't hear an ripping or tearing. The dress went right back to its normal size. I didn't find any loose threads or bad stitching.
Care/Maintenance:
This dress should be washed separately, line dried, and should be washed without bleach. I personally would only hand wash and hang to dry. After it was drying I would simply hang on a hanger and put in my closet. This dress doesn't really need maintenance.
Packaging:
It comes in a plastic bag with a little plastic hanger on the top. When you take it out, it is wrapped in thick paper. On the front of the paper it shows the front of the dress as well as size, style, and who makes the dress. On the back of the paper it shows the back of the dress, colors, material, care instructions, and some other dress. For me this is not suitable for storage and can be recycled.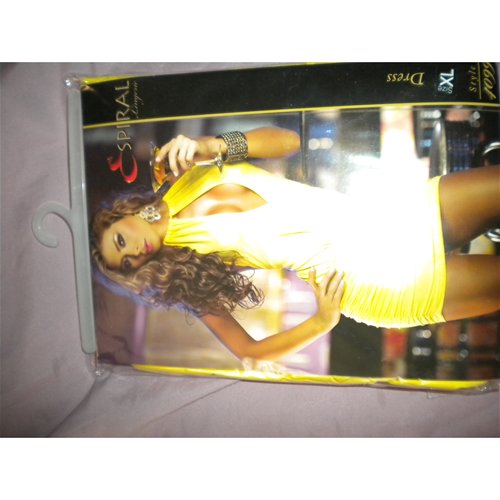 Experience
Overall I wouldn't recommend this dress. I couldn't get the right size or fit to the dress. I had a hard time getting the dress to go like it was supposed to without it giving me a bubble on my belly area, and this is area I try to hide as much as I can. The dress for me didn't hide it, it only made it worse. When I tried to stretch the top down really far, it ended up making the bottom look bad, so I had a hard time with that. I rate this dress overall with a 3 out 5. I like the design of the dress, it is very sexy. I liked the fabric and feel to it. The dress just didn't work for me and my body type. Just because it didn't work for me doesn't mean it won't work for others. I'm just disappointed it didn't work for me and that I have to return it again.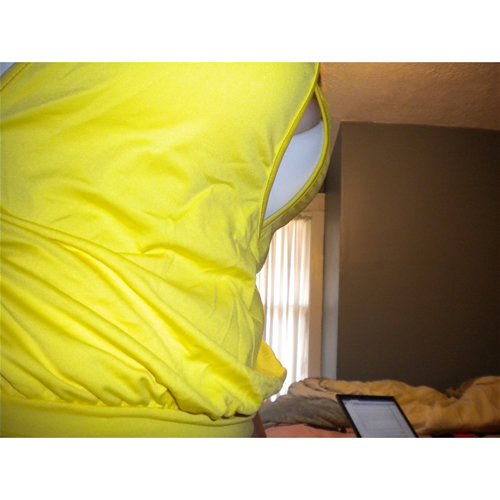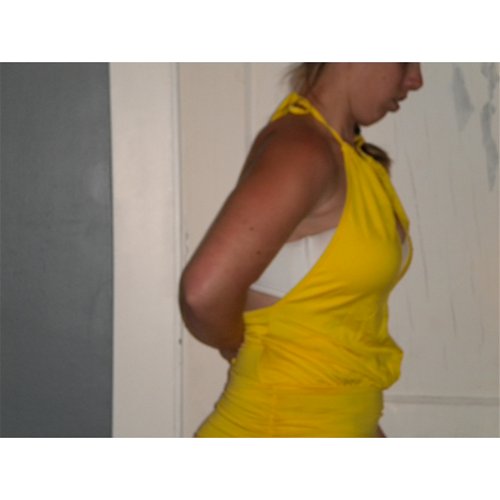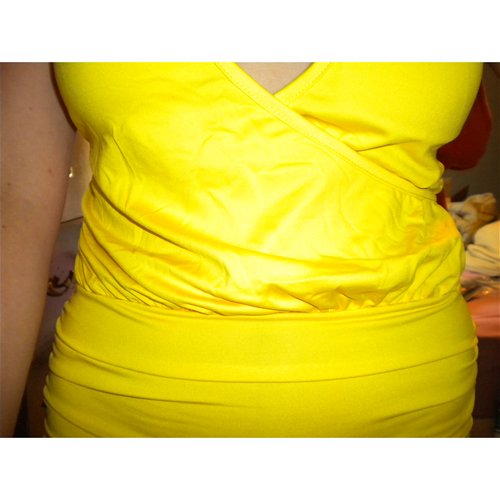 This is what I didn't like and no matter what I couldn't get it to go away.
Follow-up commentary
3 days after original review
I'm writing my follow-up review now because like I said in the original review I am returning this dress. I'm actually dropping it in the mail today. So I figured since I won't have the dress in two months I'll write this now. I'm not going to wear or keep a dress that I can't get to fit me well. I'm bummed but there are a lot more dresses to choose from this one just wasn't a good pick for me.
This content is the opinion of the submitting contributor and is not endorsed by EdenFantasys.com

Thank you for viewing
Keyhole front dress
– mini dress review page!