An amazing mouth!
This is soft and supple with great suction and feels good. What could one ask from a male masturbator sleeve? It is a slightly bit hefty, big, and does take time to clean, but the Pros outweigh the Cons when it comes to self-pleasure. I'm willing to clean my toy after every use, the weight doesn't bug me too much (Considering I used to own a Fleshlight STU), and that the over all feeling is great. I love it!
Published:
Pros:
Looks good
Ribbed
Good suction
Cons:
A bit hefty
Big
Takes a bit to clean
Recently, I've been getting a bit skeptical in the toy scene for UR3 products and silicone in general (exception being the Tenga FlipHole Series), but I decided against my better judgement to get the Sasha Grey Deep Throat Pocket Pal. My last experience with a pocket pal (not available on site)... Well, let's just say I'm bigger than the toy, and it was a small, unpleasant, and unfeeling trip to the trash bin.
Well, it's been months since then, until I saw this. It actually looks like an open mouth, not like a vagina with a random HOLE in the middle of it. It's quite sizable, and I believe should fit almost anyone six inches and under in length. More on the actual experience later. To the more-so informative portion!
Packaging :
Decent sized box picturing a nude woman who is apparently this "Sasha Grey" as promoted on the toy itself. The box itself made out of cardboard with some glossy top to the point that I had to turn my phone-camera to some odd angles just to get a shot without the light washing out what I'm trying to show.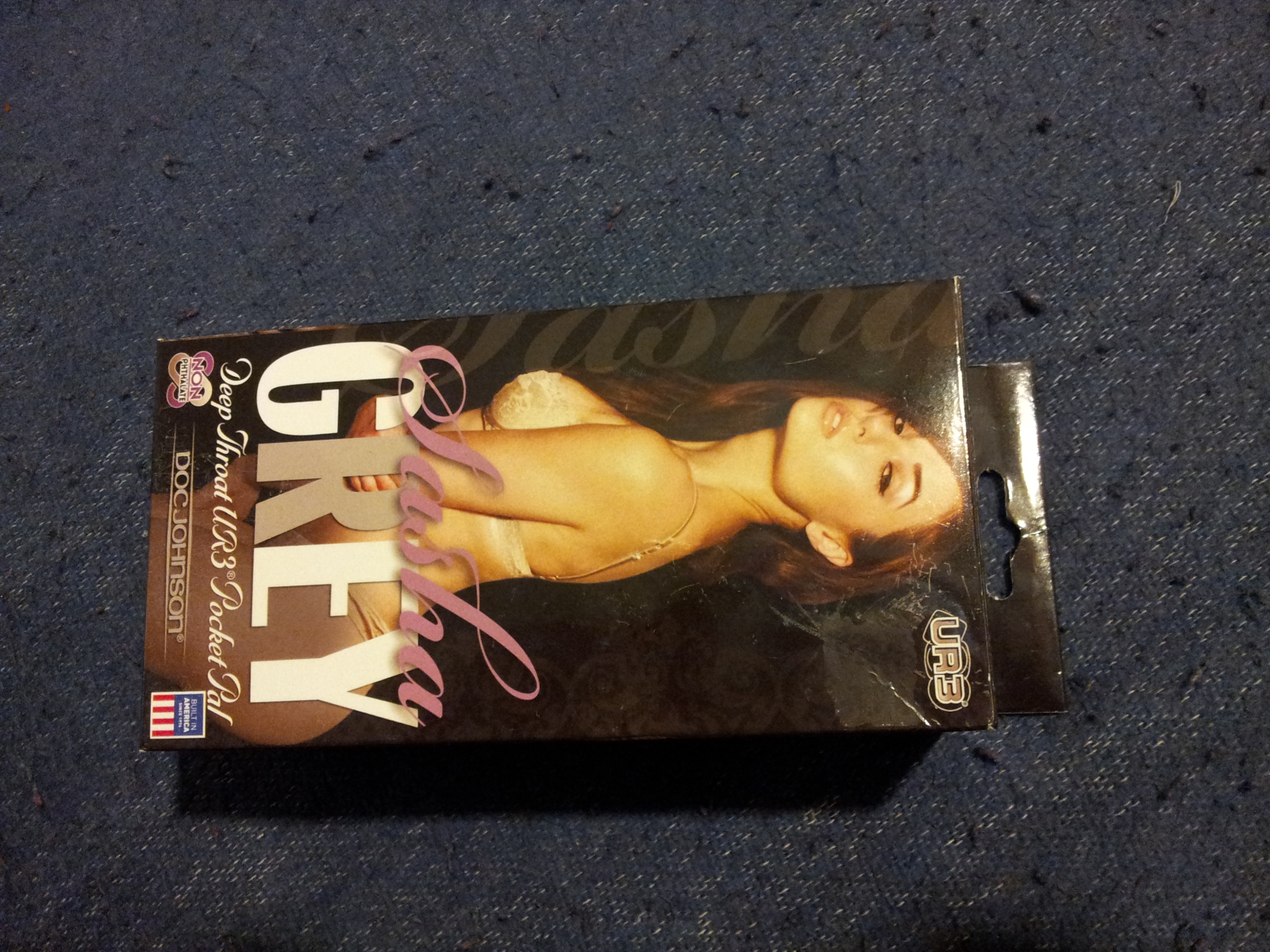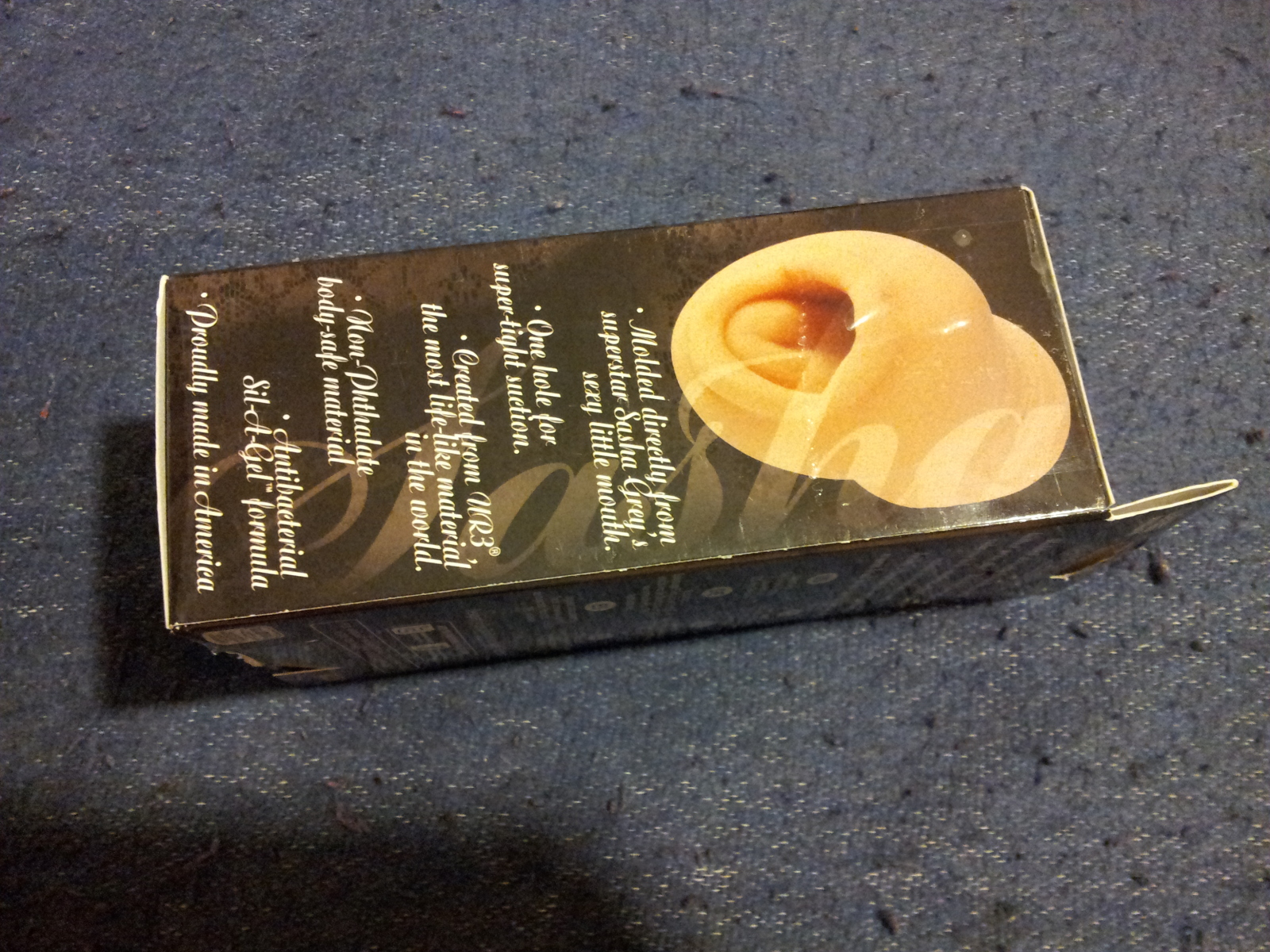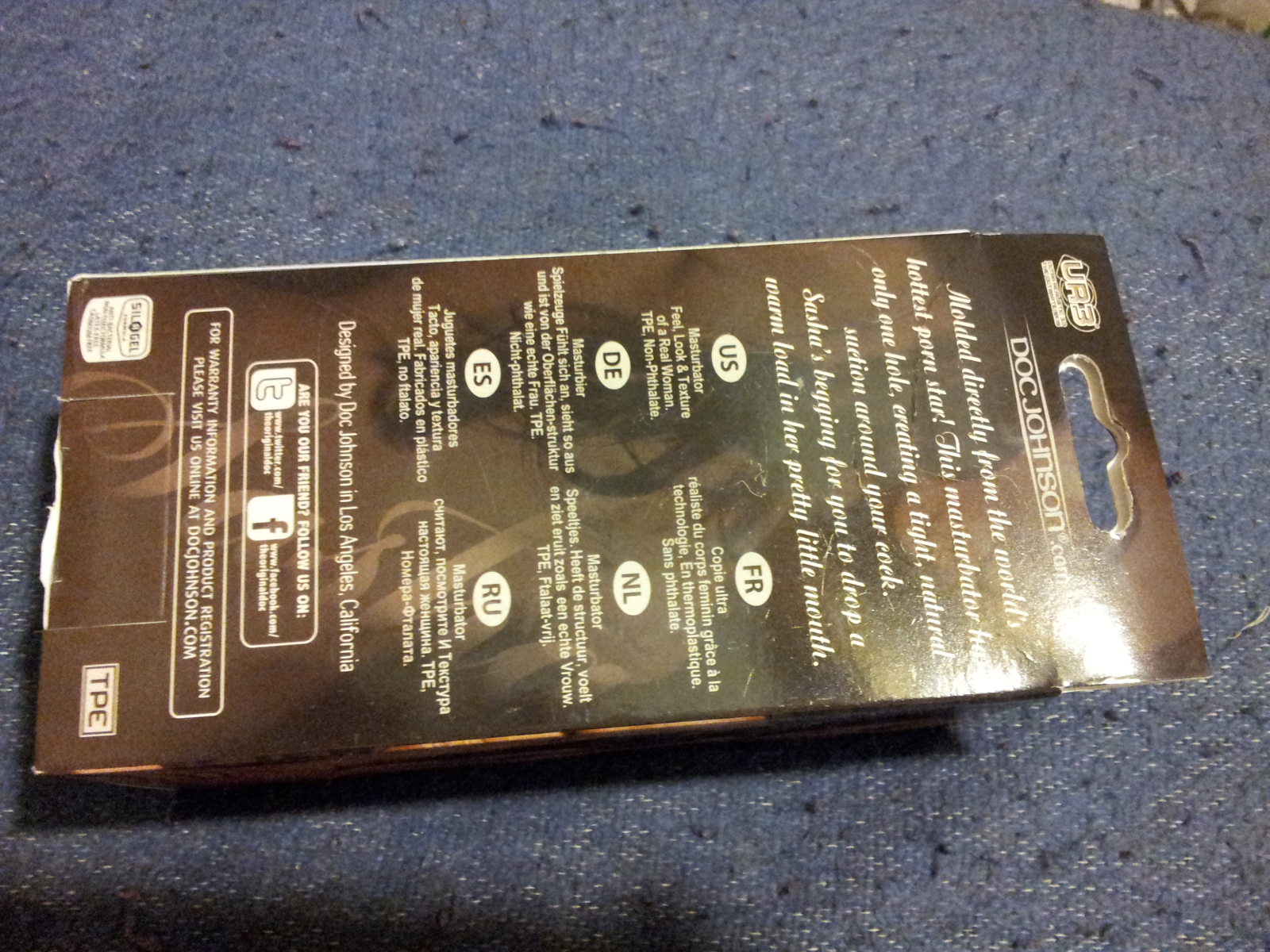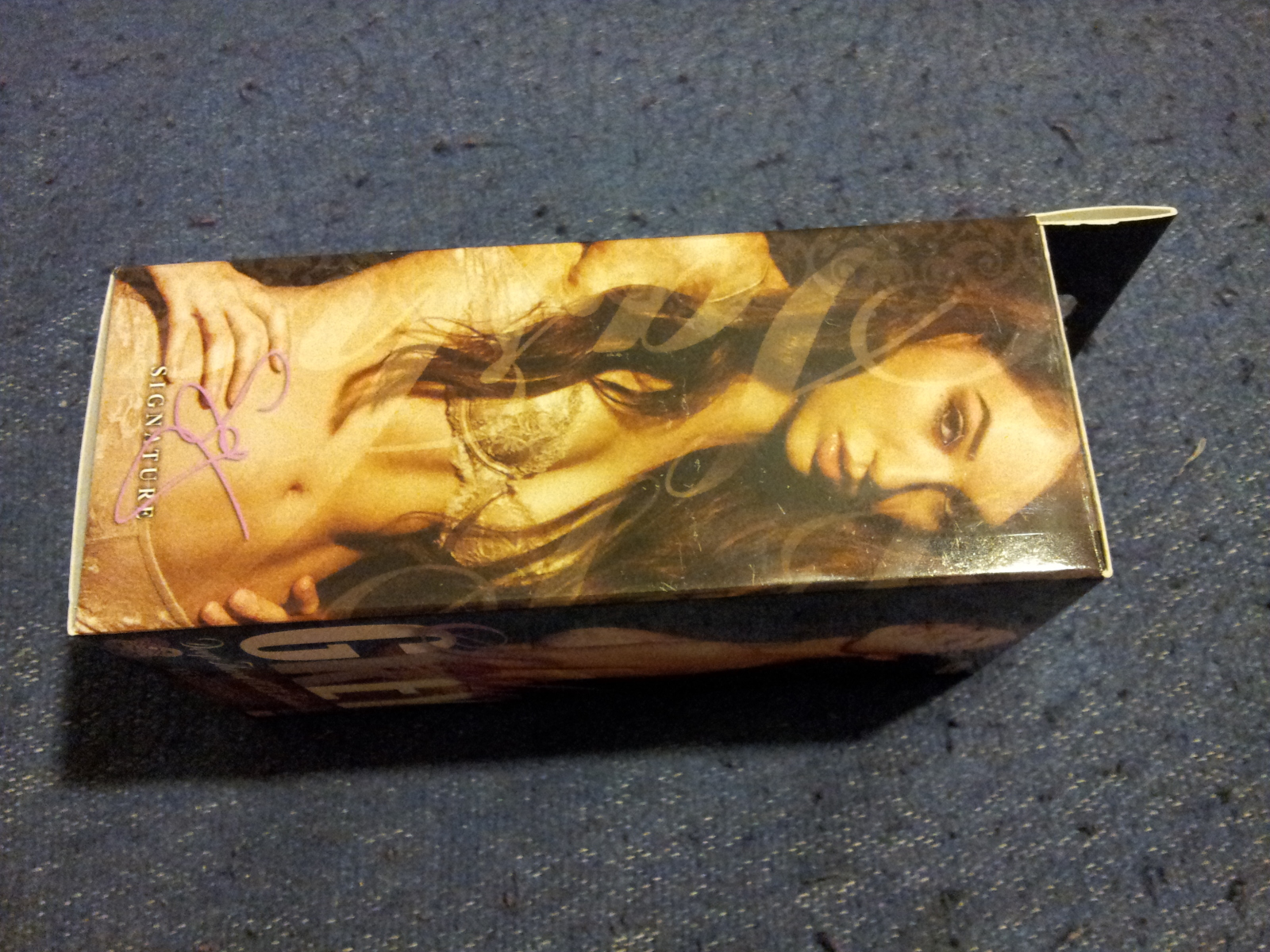 Contents :
...Simply enough, the masturbator sits within an unsealed plastic bag. No promotional pamphlets, no cleaning instructions oddly enough. Oh well, cleaning is generally simple. If one doesn't know, a simple Google search of "How to clean Silicone-based toys". More on this in Experience.
The toy itself is actually kinda big, not too big, but big enough to prevent you from maybe stowing it away in a travel bag. It is pretty obvious what this is. A mold of a supermodel's mouth attached to containment. Hmmm. At least it doesn't have a golden flashlight shell. Excuse me while I go cough at Fleshlight's S.T.U. -COUGH-
Apologies if I coughed on anyone. I swear I'm using a handkerchief to cover my mouth.
Regardless, a few images of the product in question, along with a size comparison to a standard credit card.
(Yes, I realize that a Speedy Rewards Gas Card is not a "Credit Card", but the size of one in either case.)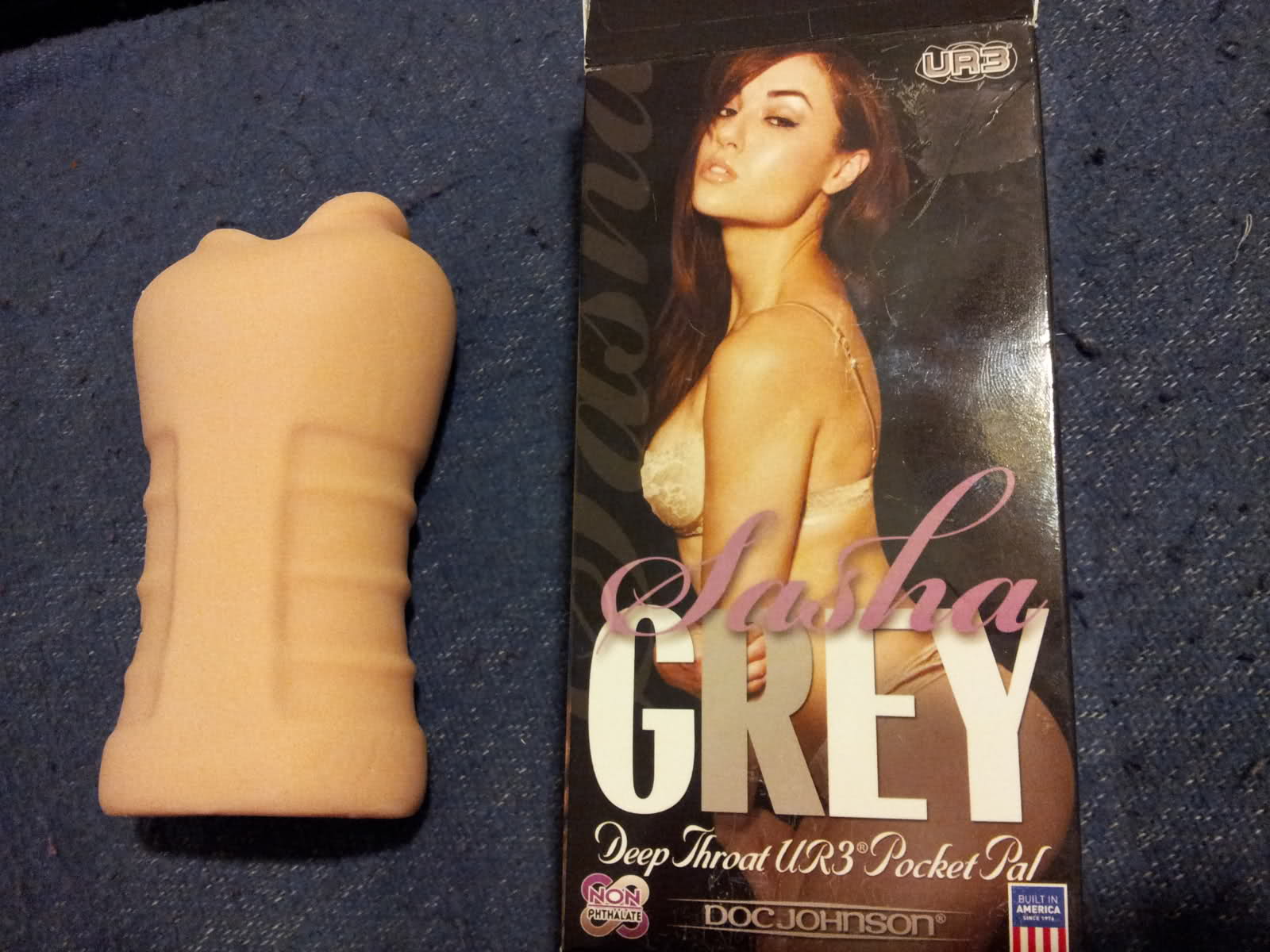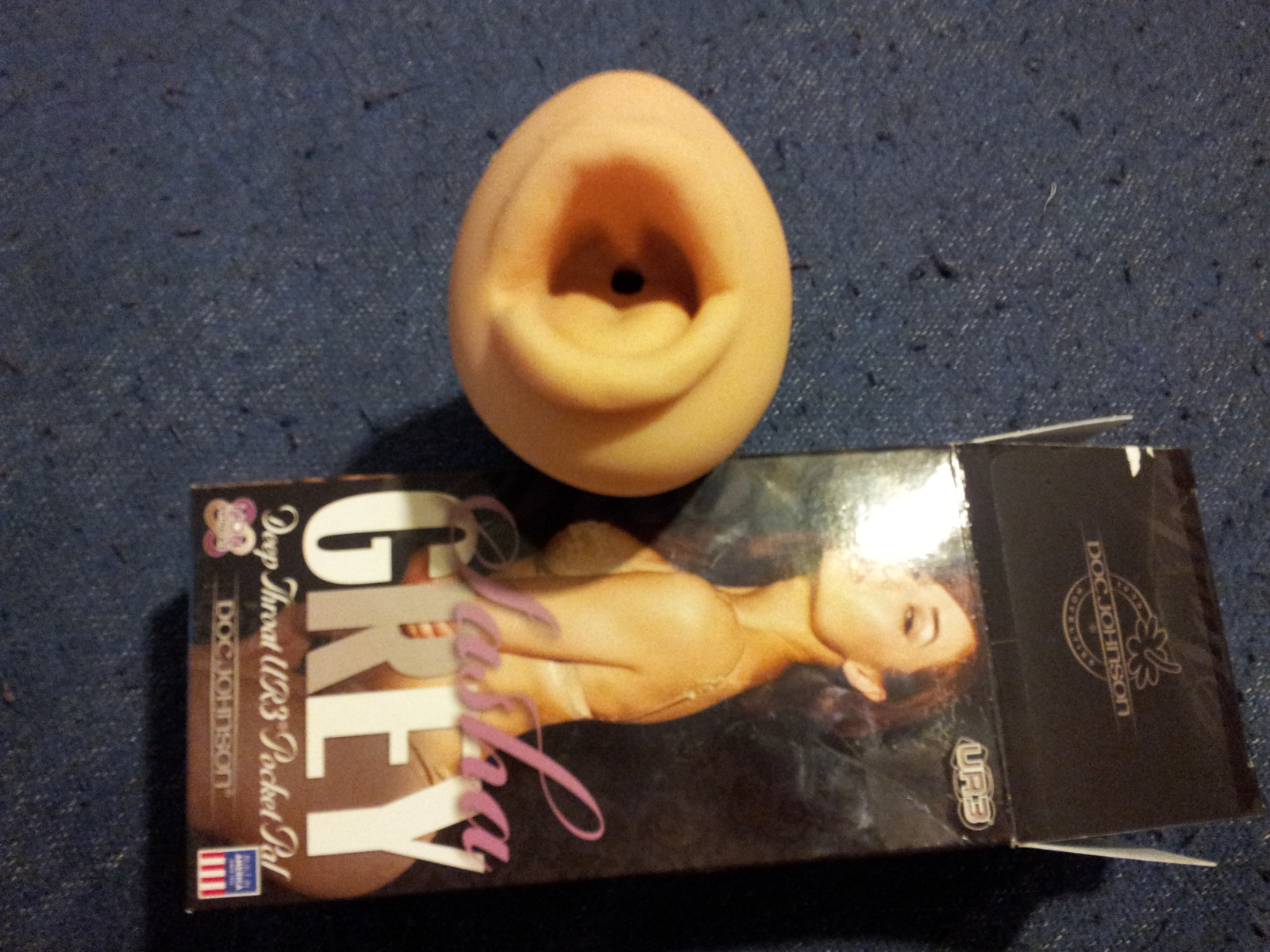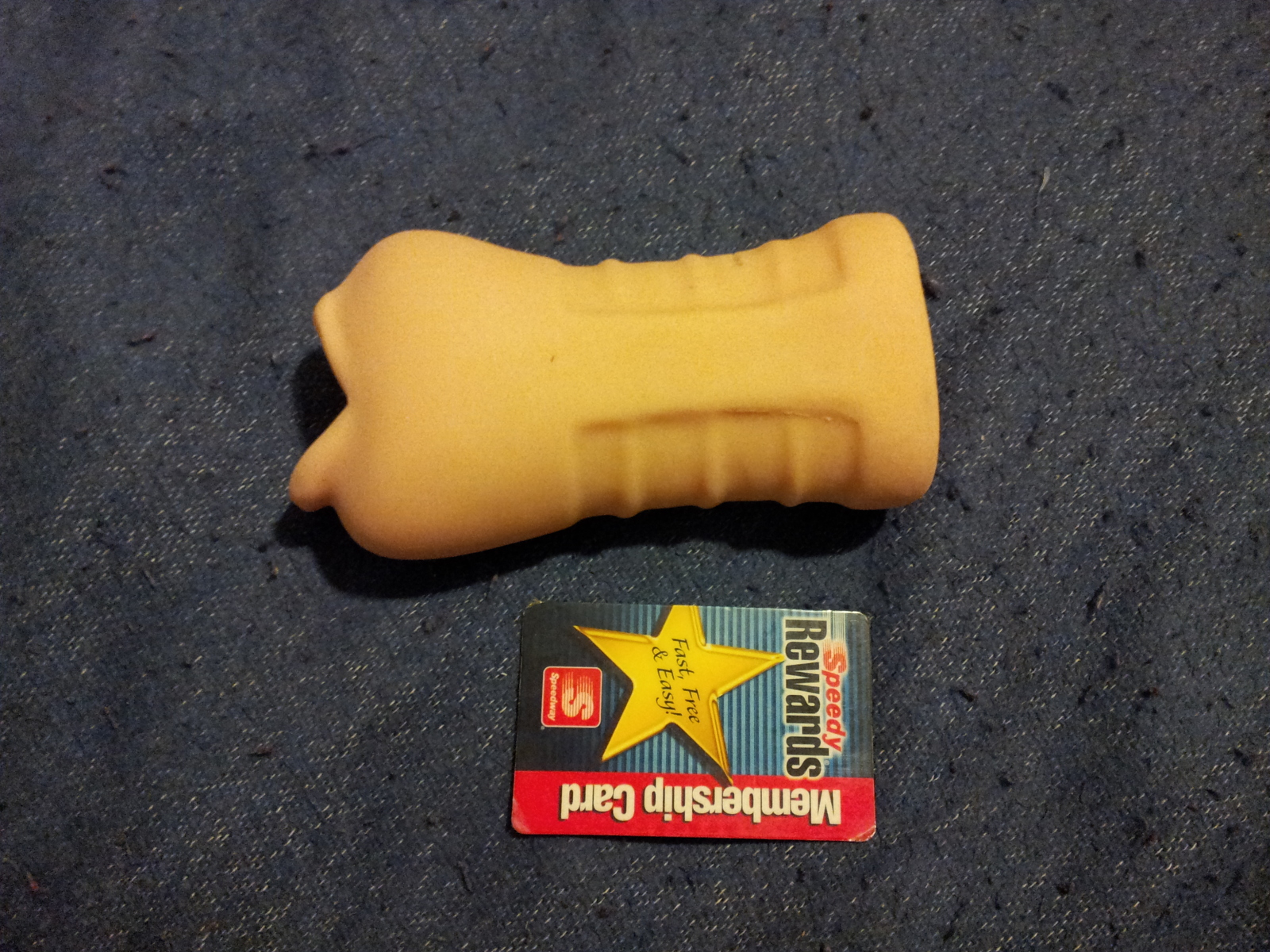 The UR3 material is very soft, pliable, and stretches nicely. It easily takes in someone with at least two inches in girth and still be able to feel the ribbing. More details on this under Experience, of course.
Experience
Well, unless you're new to the toy scene, the basis of this is pretty simple. Lube, lube, lube. Did I mention LUBE? Unless you enjoy the feeling of tearing either both your dick or the toy to pieces, USE LUBE. Considering this is a UR3 product, do NOT use silicone based lubricant. Unless you plan on using that $15 puddle of silicone for something productive. Or in this case, counter-productive. Instead, use water-based lubricants.

Personally? I've been using Tenga's FlipHole "Real" lubricant. It has enough a consistency to make the ride that much better.

The texture within the toy is ribbed. It's soft when penetrating, but at the same time, it has a firmness that one can feel. The tongue is melded to the toy, but one can still feel the gentle stroke of the tongue with each thrust...Ohohoh I love the feeling of the tongue.

It says it promotes a "natural suction", which, in a sense, it does. Normally in most toys there's a hole on the other side of the toy, used for ease of cleaning. In this toy's case, there is no second hole which is a plus and a minus.

The plus side : Slipping your member in, then squeeze out the air for some decent suction actually does the trick considering the insertion end grips to one's girth.It is a very nice touch to the product. The only sound you'll hear from this toy is the sound of the lube slipping your girth in and out of the toy and pleasured moans.

The minus side : Cleaning. Ohohoh it's always the cleaning. That's the only real downfall for this toy as you can't just turn it inside out and clean it. You'll have to use your fingers or some other product I'm not aware of to clean inside your toy with toy cleaner or soap and warm water.

Other than that this toy is fantastic. The weight isn't too bad once you're adjusted to it. Honestly, I recommend laying back in bed, or allowing a partner to take control.

In terms of audible noise, I didn't hear much from it besides the contact between lubricant, UR3, and my skin rubbing back and forth with that "lubed up" kind of sound. No obnoxious squelching like some other toys. I wouldn't say room-mate quality, but more "closed door" quality. Just watch out for your own "audible noises"~.

A few other notes to live by :

This isn't a very good water toy. Considering this is a UR3 toy, again, no silicone. Yes, silicone is great for water-play, but not great for other silicone-based toys. Even without lube, it's not all that great. Yes. I've tried it. It's not fun at all. It doesn't hurt, it's just hard to maneuver back and forth.

Add some variation to your masturbation session with your newly found or old classic toy. Twist your wrist around for some added realism. Do you think your man/woman/partner will just go up and down on your length? No! Trust me, it makes a big difference in the overall feeling!

Another fun tip..Soak your toy under warm water before you get to work. Just soak the outside, that way, you don't have to worry about the lube from losing its consistency while in play.
This content is the opinion of the submitting contributor and is not endorsed by EdenFantasys.com

Thank you for viewing
Sasha Grey deep throat pocket pal
– blow job imitator review page!