The Ona Pit Sucker; The Sleeve That Will Suck You
The Ona Pit Sucker is a small sleeve that is from Japan. It is small in length (3.5 Inches), and is very stretchable. It is extremely easy to clean, and its small size makes it even better for storage. The texture of the inside of the sleeve is very unique, it is best described as the suction cups on an octopus tentacle.
Published:
Pros:
easy to clean, texture, will fit most sizes,
Cons:
package is not in English, hard to handle with lubricated hands
I was very anxious to receive The Ona Pit Sucker, I've heard great things about this product. When the product arrived, I didn't expect the packaging that it came in. I assumed by the photo on the product page that it was going to be like all the other sleeves, I assumed it would be a hard, larger sleeve that would of been in a box packaging. The packaging that the sleeve is packed in, as you can see, is a small plastic pack. Because of this misleading packaging, I did not know if the product was a single use disposable product. Also 99% of the writing on the package was in Japanese so I had to look up all of the product details to find that it was not disposable and all of the other necessary product details. Also inside of the package it included a small packet of lubrication pictured below.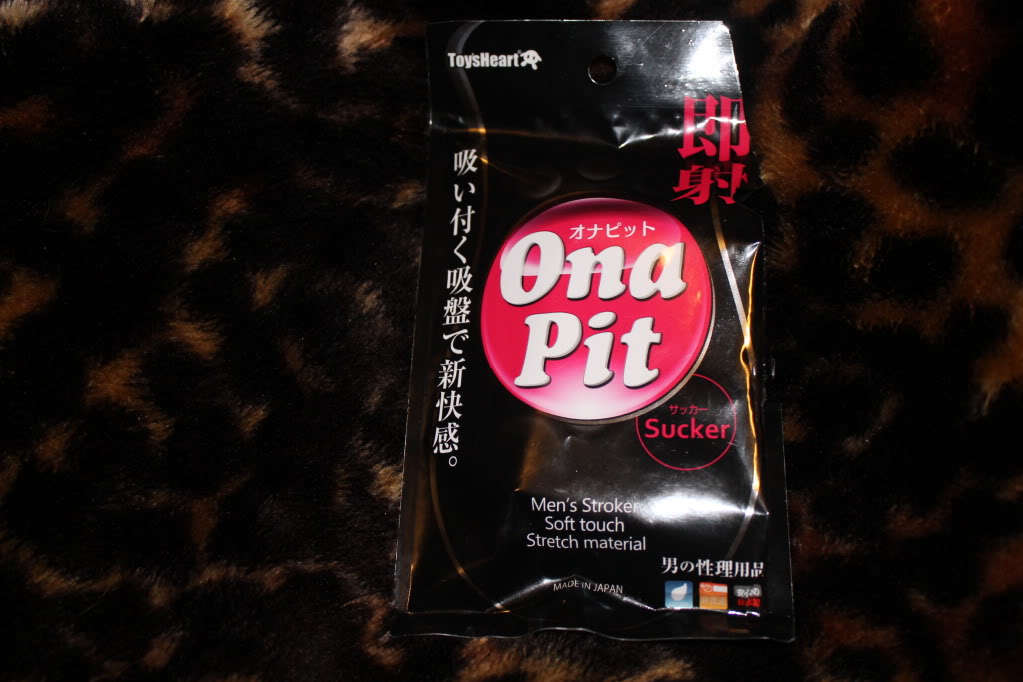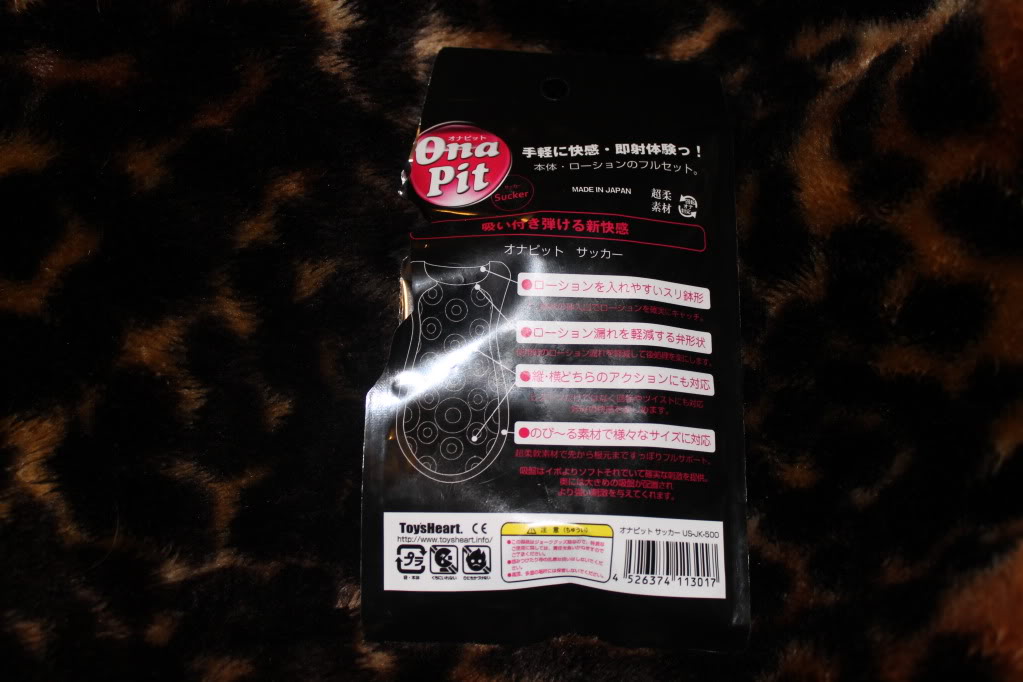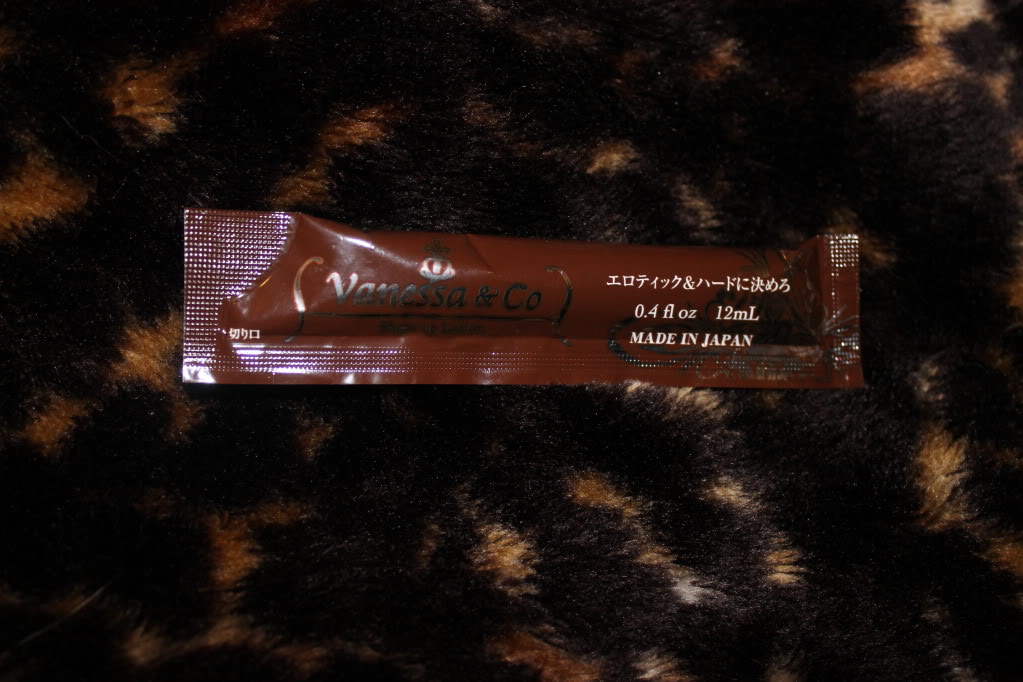 As I tore open the thin plastic packaging, the product inside did not look like I expected. The sleeve was collapsed flat, and was much smaller than I thought. The length of the sleeve is three and a half inches long (3 1/2"), and it weighs 0.2 pounds. It is a translucent black colour, smooth on the outside, and on the inside it is a smooth texture with mini suction cups all over. The material that it is made out of feels like hard jelly. The material that the sleeve is made out of is TPE. You should only use water based or silicone lubrication with this sleeve for best results. The material picks up particles easily so I suggest that you wash this product before and after use. If you share this product, you should always use condoms for cleanliness and safety.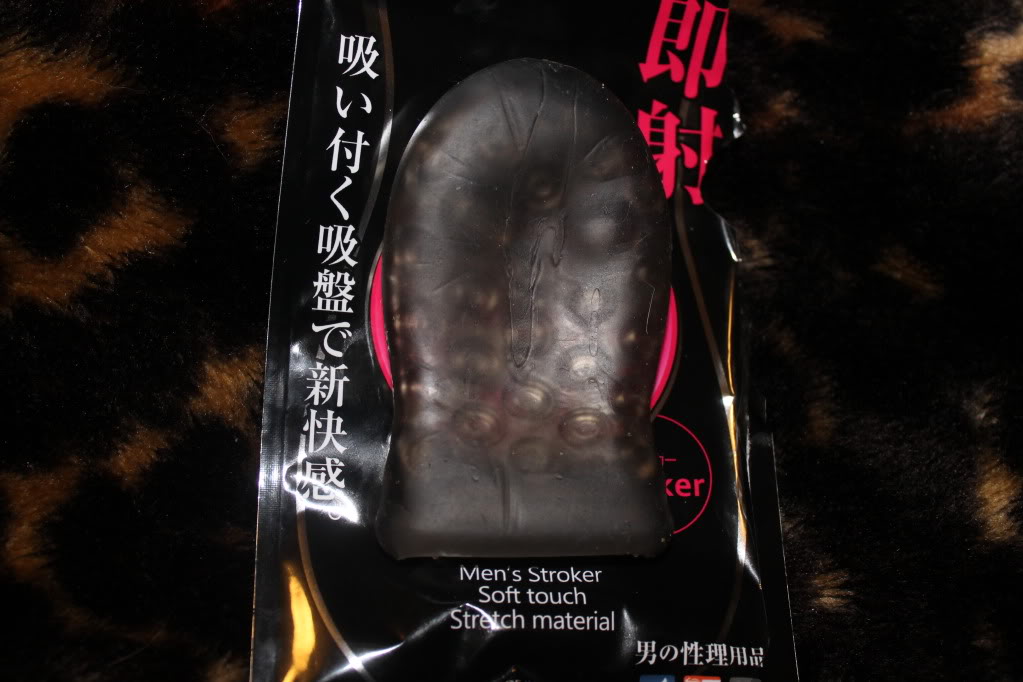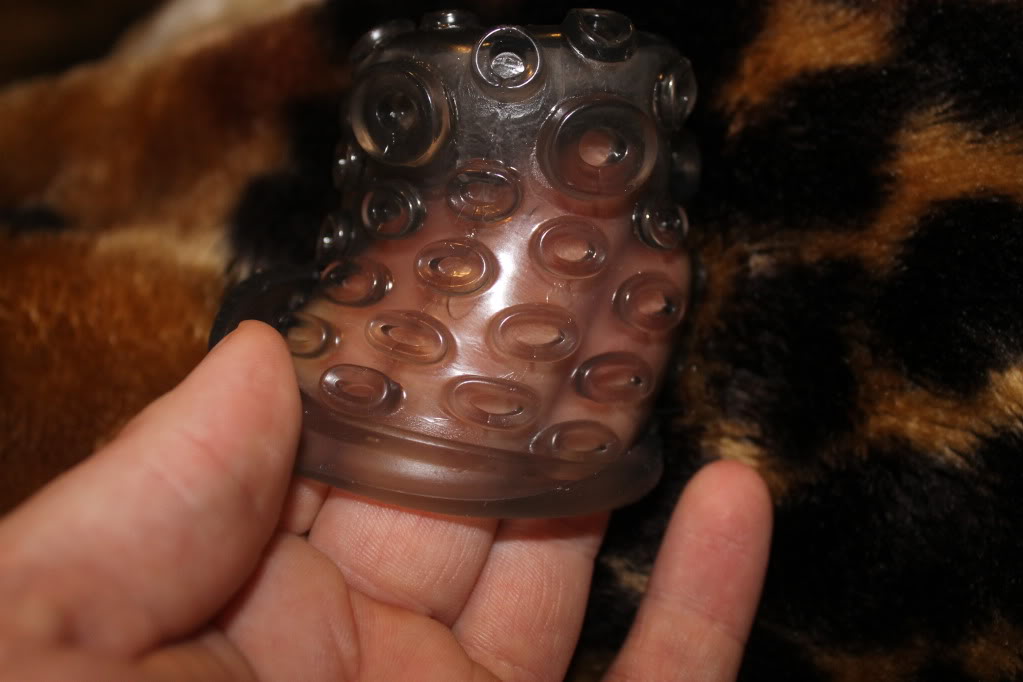 The first test drive of this product really satisfied me. My beautiful partner volunteered to try this one out on me. She applied my favourite water based lubrication, and surprisingly we did not need to reapply lubrication again. My partner stretched the sleeve out over my penis and began to stroke it like she was giving me a hand job. The sleeve was really stretchy which is a good thing because not only does it stretch length wise, but also width wise which would accommodate the average width of the penis to larger sizes. My partner told me that she preferred using this sleeve on me because it was much easier to put on compared to the average sleeve. My partner also was very disappointed with how hard it was to control the sleeve with lubricated hands. As for the wonderful texture, I've tried ribbed textures, nubbed, and smooth, and this is the first time I've tried such a unique texture like this, and it felt amazing. I'm looking forward to finding more sleeves with this texture. Not only did it feel good when the sleeve was glided up and down my shaft, but also as it was rotated 360 degrees back and forth. As we got further in the session I could not climax with this product due to my partners hands sliding off of the sleeve, she had to take it off for a gigantic finish.
When it was time to clean this product, I was amazed at the simplicity. Due to the size of the sleeve it was a quick cleaning job. I just used some warm water and hand soap on the outside of the sleeve, I reversed it and repeated the process. The package that the sleeve came in was not proper for storage so I put it in a plastic bag and placed the bag in a cool dark spot.
Follow-up commentary
22 days after original review
I haven't used the Ona Pit Sucker sleeve since because I have other toys to use, but I look forward to using it again. I am especially looking forward to using it with my partner. This is a great little sleeve.
This product was provided free of charge to the reviewer. This review is in compliance with the FTC guidelines.

Thank you for viewing
Ona pit sucker
– masturbation sleeve review page!