Mind Orgasmic
Overall, I realy enjoyed the book. It got my imagination going and introduced me to some new fantasies. I just wish the stories were a little longer because I like anticipation in my reading.
Published:
Pros:
Quick reads, wild fantasies, hot characters
Cons:
sometimes a little too short
Best Women's Erotica 2013 is a book with eighteen short stories that will blow your mind. Violet Blue combined 18 different authors' stories into this book, each having their own style. The average length to each story is 5-10 pages, the longest one being 14. Each story brings a different aspect of sexual fantasy. They range from submissive/dom, quickies, threesomes, bdsm and more. Each story starts out with a short plot and usually within the first two pages, you are getting to the good stuff. 
This book only took me two days to read and it got the job done. It sparked new ideas for me to add to my bedroom life and meshed with some of my wildest fantasies. Some of the stories were simple and some were the most extreme erotica. I loved the book to a certain level. My only con about this book is that the stories are too short. I personally like to work up to the good stuff; I love the anticipation. If you are one that likes to get straight to the point and move on, this book is for you. 
I would definitely recommend this book to anyone looking for fun fantasies for the mind. They are quick, pleasurable reads and always interesting, never dull. It may even help you bring some new fantasies to life in your bedroom that you may have never even imagined. 
The following is the list of chapters:
1. Salamander
2. Exposing Calvin
3. The Tow Job
4. Stop 'N Buy
5. Normal
6. Road Crew Cock
7. Blush
8. The Spanking Salon
9. On the Verge
10. Susanna
11. Meet Me at the Spanish Steps
12. Director Lady
13. Being His Bitch
14. Last Call
15. Highly Inspired
16. Air-Conditioning. Color TV. Live Mermaids
17. Night School
18. The Fattening Room
This book also includes an introduction which has a small paragraph from each author. At the end of the book, it has a section on more about the authors and another section about the editor.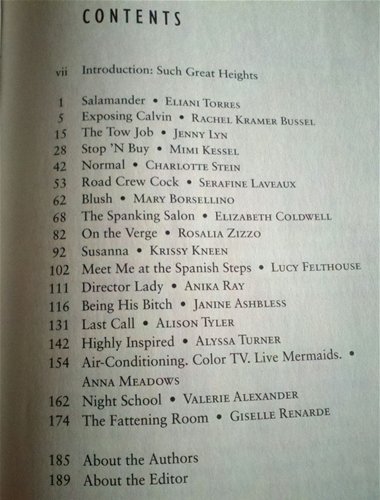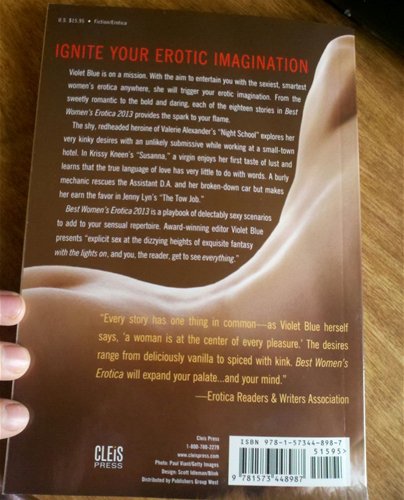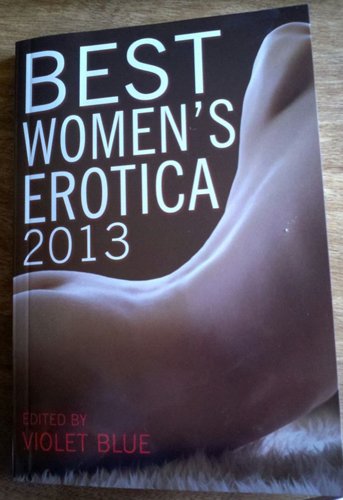 This content is the opinion of the submitting contributor and is not endorsed by EdenFantasys.com

Thank you for viewing
Best women's erotica 2012
– book review page!